How to create a System Repair Disc in Windows 7
System Repair Disc is a very useful option that could be found in Windows 7. This option can be very valuable in various situations. I think that everyone should have such disk - you can never know when you could need it. What this disk does is provides with several solutions if you can't boot your operating system. For example if your computer got infected with malware your operating system files could be damaged and when you try to boot your computer all you see is a black screen. Such situations when your operating system doesn't boot to a state where you see a log-in screen is difficult to fix. If you have a Repair Disk you could try doing a Start-up Repair, most commonly this would fix your operating system and you access your desktop once again. You could also try doing a System Restore to roll back the configuration of your operating system to a previous state. ( This option could be very useful if you have recently installed/updated your hardware drivers and you can't boot your computer etc.) To sum up System Repair Disk is a very useful thing to have. To my mind everyone should have one, you can never know when you need it, but if you have one this could save you a lot of time and money when trying to fix your PC.
How to create a System Repair Disk?
Two ways of accessing this feature:

Click Winodws Logo ("Start"), in the Start Menu search box enter "system repair disk".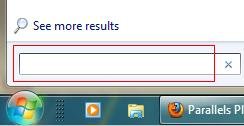 or Click Windows Logo ("Start"), click "Control Panel" (choose All Items view), Click "Backup and Restore" icon.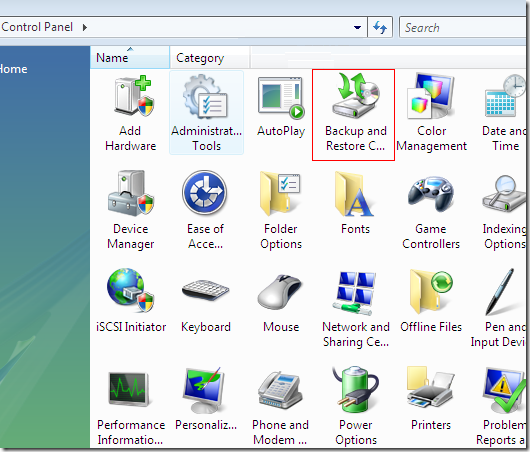 This will open a window where you will be asked to insert a blank disk and press "Create Disk". System Repair Disk takes up
142MB of space so you can use a simple CD.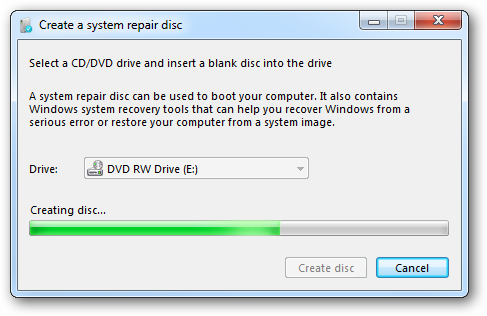 How to use System Repair Disk?
When you are having problems with your operating system just put your created System Repair Disk into your disk drive and restart your
computer. Instead of a normal windows startup you will notice Windows Boot Manager.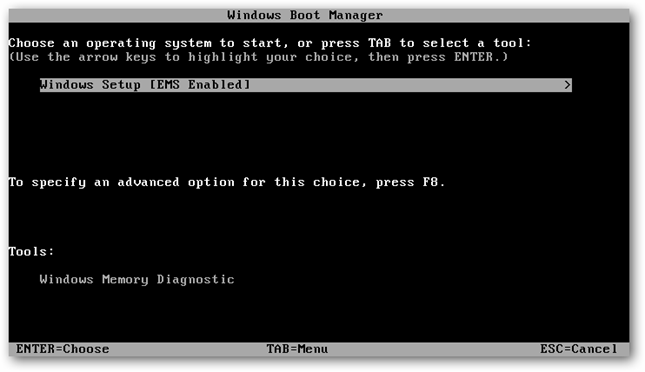 Press enter, you will access System Recovery Options screen.

Select your operating system and click "Next", you will see a window of System Recovery Options. If you can't boot your operating
system you can try doing a Start-up Repair.