Thursday, 02 June 2011 09:43
Hours after Apple released a new security update for Mac OS 10.6 Snow Leopard, rogue programs has mutated. The creators of Mac Defender and it's variants has changed their misleading programs to bypass the new security update. This means that the new update could protect Mac users for approximately a couple of hours.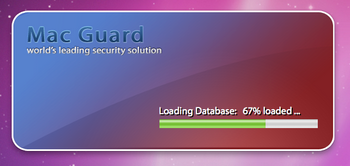 The misleading program that is able to infect Mac computers after the installation of new security fix is called Mac Guard. This bogus scanner is distributed through Trojan that comes in a file mdinstall.pkg, this Trojan then installs Mac Guard. After your Mac gets infected with this fake scanner it will start automatically on every system start-up and will perform fake security scans. After the fake scan you will be presented with a list of infections, if you choose to clean the infections you will be asked to purchase a full version of this program. Needless to say that you shouldn't buy this program, it's a scam created to steal money from your credit card. The program is totally useless, it only imitated the process of scanning to further scare you into buying a non existent full version of the program. Mac Guard will also open Safari and will show porn websites. This is done to further scare you into thinking that your Mac is infected with spyware.

ZDNet blogger Ed Bott said that, it "has been specifically formulated to skate past" Apple's just-released security update.