How To Fix Black Screen In YouTube?
How To Easily Fix Black Screen In YouTube
YouTube is the most popular video sharing platform around the globe, where people can watch and upload videos, create their own profiles and channels, like, comment and share videos, subscribe to other YouTube users etc. It was created by former PayPal employees in year 2005. The first video that was uploaded to YouTube was uploaded on the same year 2005, only a couple months after YouTube was created and that first video was viewed more that 4 million times.
It would be hard to find a person who hasn't seen a video on YouTube. However, sometimes it becomes very possible, especially when you are trying to watch a video and there is nothing in it, just a black screen. This is quite a common problem, actually. Sometimes this problem last for some of the video time, but if there is really something wrong, then you won't be able to see any video at all. For some it can be very frustrating, especially when you are looking for some important information or your work is somehow related to YouTube and you simply just can't use its main function.
There could be various reasons why this is happening. Maybe there is something wrong with your network connection, maybe your browser's extensions are for some reason interfering with YouTube videos, maybe your browser is outdated etc. In this guide we are going to walk you through several methods and hopefully one of the solutions will solve the problem for you. Read the article below and try out all of our provided solutions one by one.

Table of Contents:
Reload YouTube Webpage
Lets begin with the most obvious methods and see if it helps. Try to reload the YouTube page by clicking the the Reload button or pressing F5 key on your keyboard, then try to launch the video again. If the problem still persist and you are not able to see anything, just a black screen, then close your web browser and launch it again. Go to YouTube and see if you are now able to watch that video.

Sign Out Of From Your YouTube Account
To sign out from YouTube account you need to sign out from Google account, actually. That is because Google bought YouTube one year after it was founded, so, YouTube now operates as Google's subsidiary. The YouTube black screen issue often occurs when you are watching videos while signed in. To sign out from YouTube (Google) account click Account icon (it should be the photo you uploaded as your account photo or simply your initials) in the top-right corner and select "Sign out" option from the contextual menu. Try to launch your video when signed out to see if the black screen issue still persists.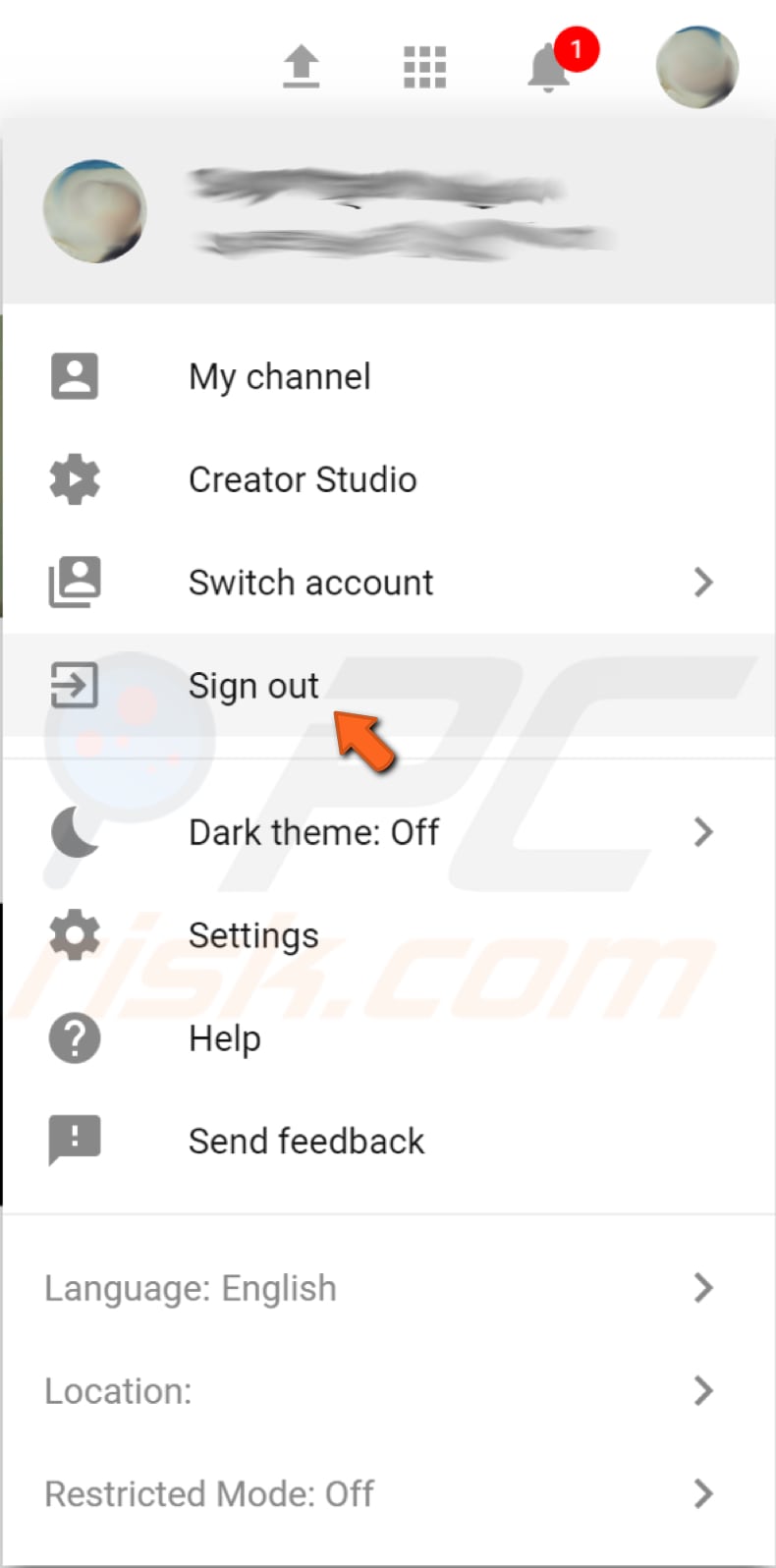 Clear Your Browsing Data
When you visit various pages, Chrome saves addresses, cookies, download history and other website data. Chrome collects this data so it can load it later without downloading repeatedly. Other private data components such as cache, cookies, saved passwords, etc., are also saved during your browsing session. Sometimes clearing this browsing data helps to fix the black screen when trying to watch a YouTube video. To clear Google Chrome's browsing data, click the three dots in the top-right corner and select "More tools" and then click "Clear browsing data...".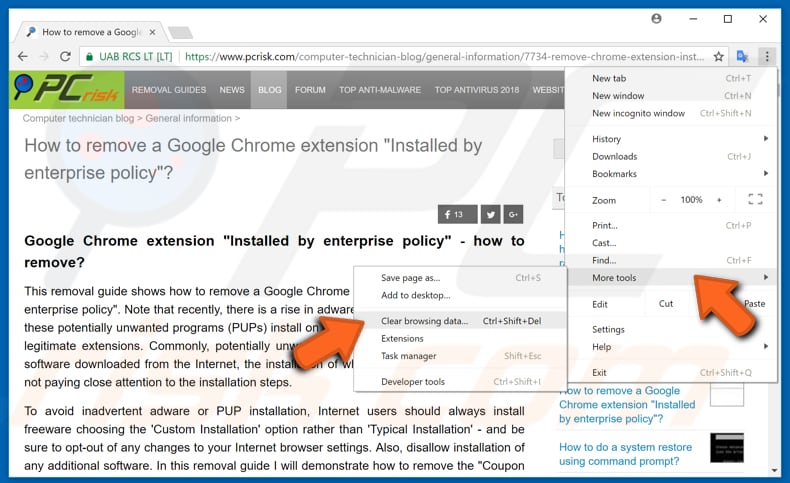 Click "Advanced" to see all browsing data clearing options. Here, you can choose the data to clear and from which period of time. When finished, click "Clear Data".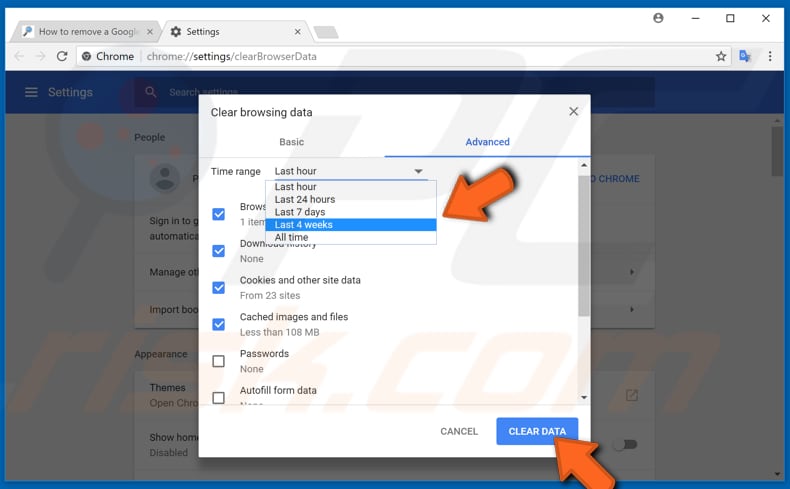 Quit your browser, then open it again and go to YouTube website, launch that video you want to watch and see if the problem still persists. In this example we are using Google Chrome version 64.0.3282.186 (Official Build) (64-bit).
Disable Extensions
Extensions are mini software programs that allows you to customize your browser and the browsing experience. Extensions gives users ability to add functionality to their browsers according to their needs and preferences. It is possible that one of the extensions is interfering with YouTube videos and preventing them from being viewed. To disable Google Chrome extensions type "chrome://extensions" into the address bar and press Enter on your keyboard. You will see a list of extensions added to your Google Chrome browser and checkboxes near every extension. Disable all extensions by unchecking their boxes saying "Enabled". Go to YouTube and see if the problem is solved. If you are able to play videos, it means that one of the extensions was preventing you from doing so. Enable your extensions one by one to see which one is causing the problem and keep that extension disabled or remove it completely and look for its alternatives if needed.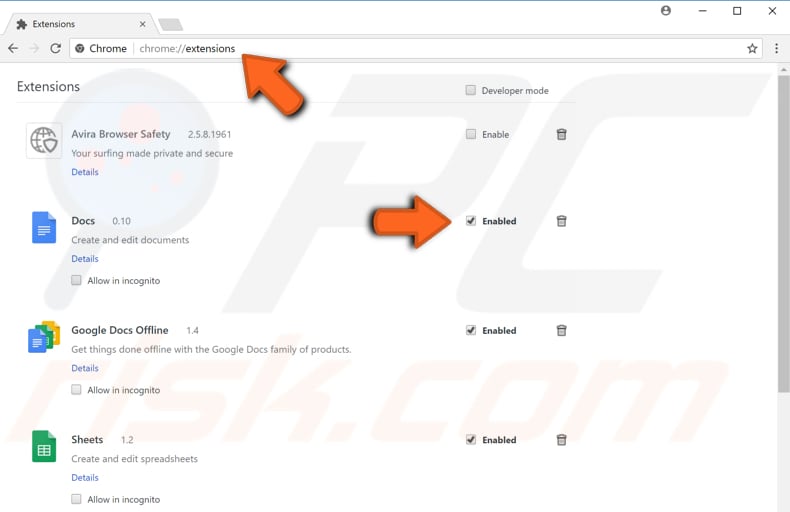 Check Your Network Connection
One of the reasons why the video on YouTube is not loading and it shows you a black screen instead, could be that your network connection is poor. Poor connection can prevent video from being completely loaded, if loaded at all. Maybe there are programs running in the background that are using your network resources. See if there are open programs that could possibly use much of your network resources and close them.
Update Your Browser
Maybe you are using outdated web browser which is still using the Adobe Flash Player plug-in. This plug-in is not supported by YouTube, not anymore. That could be the reason why you are having problems when trying to launch and watch videos on YouTube. Keeping Chrome up-to-date could also make your browser run smoothly. In this article we are going to show you how to update your web browser if you are using Google Chrome.
If you are not sure if your browser is up-to-date, you can easily check by going to "Customize and control Google Chrome" and clicking "Help", and then "About Google Chrome".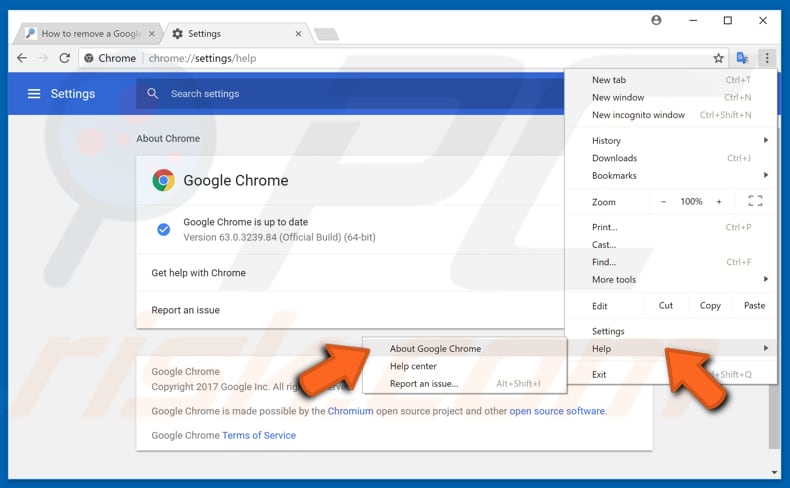 You will see the version you are using and if it is current. If not, you should see a notification suggesting to update Chrome in "Customize and control Google Chrome" when you click it. If it is not there, your browser has been already updated to latest version. Update your web browser and then visit YouTube web page again and try to launch any video to see if the problem still persists.
If none of the methods solved the problem, then the reason why you are seeing a black screen instead of video playback could be that the video you are trying to watch contains something illegal. In other words, that video does not meet the YouTube privacy requirements. Another thing we suggest you to try is to try to watch YouTube videos on a different web browser. It is possible that your current web browser is incompatible with YouTube web player. Download a different web browser and see if the problem persists.
That's it, we hope that one of the methods solved the problem and now you can watch videos on YouTube without any problems. If you know any other solutions that could help, or helped for you to solve this black screen issue while trying to load a video, share it with us and leave a comment in our comment section below.
Video Showing How To Fix Black Screen In Youtube: