How To Solve "Your computer is low on memory" problem?
How To Solve "Your computer is low on memory" Problem In Windows 10
Computer memory is a physical device that stores information and there are different types of memory - the ones that saves information temporarily and those that stores it permanently. Let's take RAM (Random Access Memory) and Hard drive memory as an example: Random Access Memory (RAM) is the one that stores information temporary, hard drive memory is the one that stores information permanently. If you are reading this, most probably you encountered a Microsoft Windows warning message which tells you that your computer is low on memory.
Usually this "Your computer is low on memory" warning means that a certain process (or processes) is using more memory than your computer is capable to provide. You can always add more memory to your computer, both temporary and permanent. However, this does not mean that it is the only way to bypass this warning. One of the solutions is given in the warning message itself, which says that to restore enough memory for programs to work correctly you should save your files and then close or restart all open open programs. We could not say that it is a bad advice, however, if you open all of the programs and let all of them to run at once, you will probably get the same warning message again.
As we mentioned before, you could simply add more memory physically and it would solve the problem for you. But if you are not comfortable with spending money on RAM chips, then you should try some other methods that could possibly solve this problem. You will find these solutions in the guide below, simply follow our described methods and apply the one by one.
Table of Contents:
End Processes
Lets start with the solution that is provided in the warning message itself. If there are too many programs running in the background then your computer will work slower (depending on how much memory there is), then you should check if you really need all of them to be running. Some programs could eat up your memory even if they are closed, there are cases where a closed program is not actually closed, and they could still run in the background and eat up your memory without you even knowing it. The best way to close programs (especially those that could not be closed completely) is to use Task Manager. Task Manager is very useful when there is a need to close/terminate a particular running program that is frozen, not responding, taking too many CPU resources, or simply not working properly. Task Manager helps to close programs and stop processes from running (when exiting normally does not work). To open it press the Ctrl + Shift + Esc keys on your keyboard, or right-click the Start and select "Task Manager" from the contextual menu.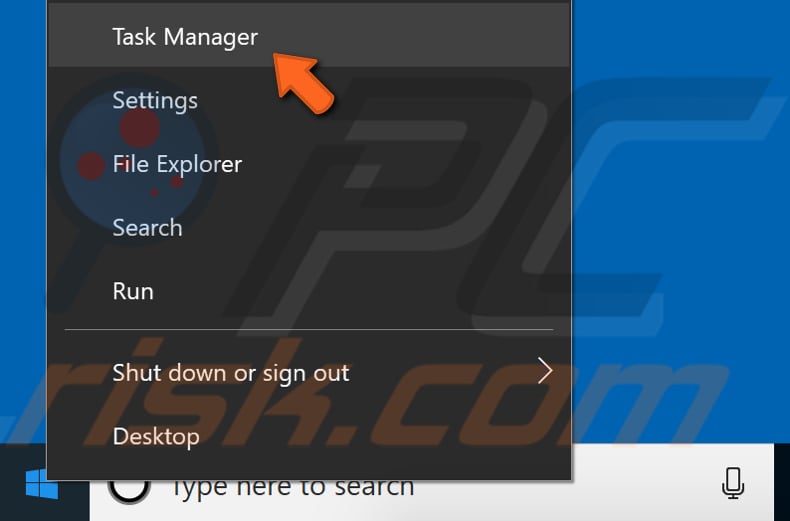 In open Task Manager you will see a list of services and programs that are currently running. Click "Memory" tab to sort the list by the memory usage from highest to lowest. You will see what programs and processes are using your memory at the top of the list. See if there are some programs that are not necessary at the moment and close them by right-clicking the program (the process) and selecting "End task" from the contextual menu. Do not end tasks that are necessary for Windows to run properly.
Increase Virtual Memory
When your system runs out of physical RAM memory (Random Access Memory), that is where Virtual Memory comes in. Virtual Memory combines the RAM with TEMP storage on your hard disk in order to compensate RAM. Increasing Virtual Memory could solve the problem. To increase Virtual Memory open Run dialog box by pressing Win (Windows key) + R, or by typing "run" in Search and clicking the Run result. When the Run dialog box is open, type "sysdm.cpl" and click "OK" or press Enter on your keyboard.
In System Properties window select the "Advanced" tab and click "Settings..." under Performance.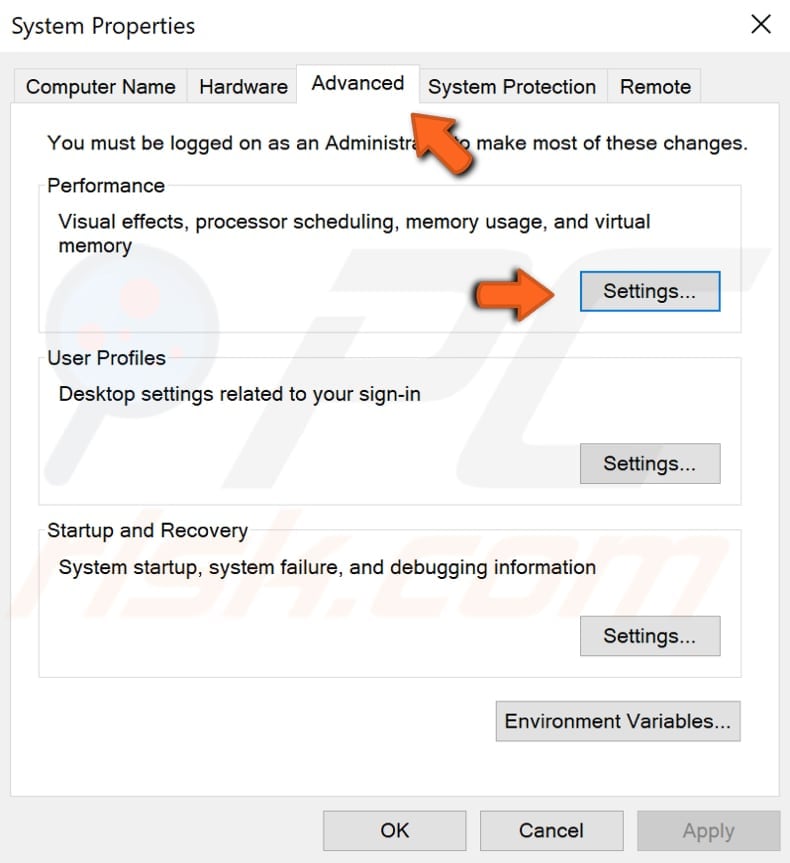 Now select the "Advanced" tab once again and click "Change..." under Virtual memory.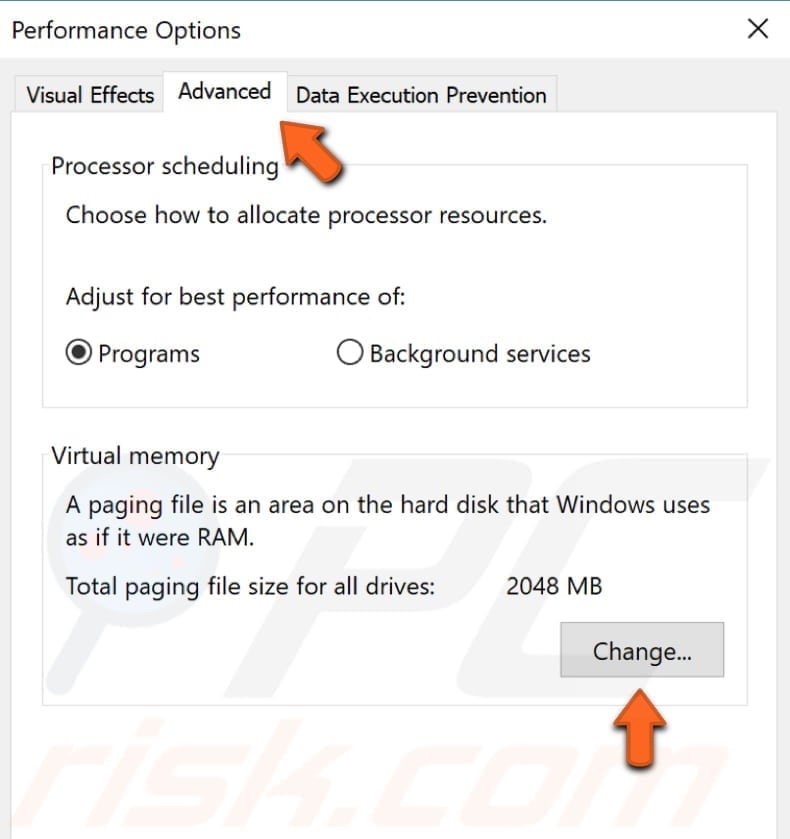 Make sure that "Automatically manage paging file size for all drives" is unchecked, select your drive (in our case it is C:) and click "Custom size" option. Set "Initial size (MB)" and "Maximum size (MB)" manually. Click "Set" and "OK" to save changes and restart your computer. See if this solves the problem.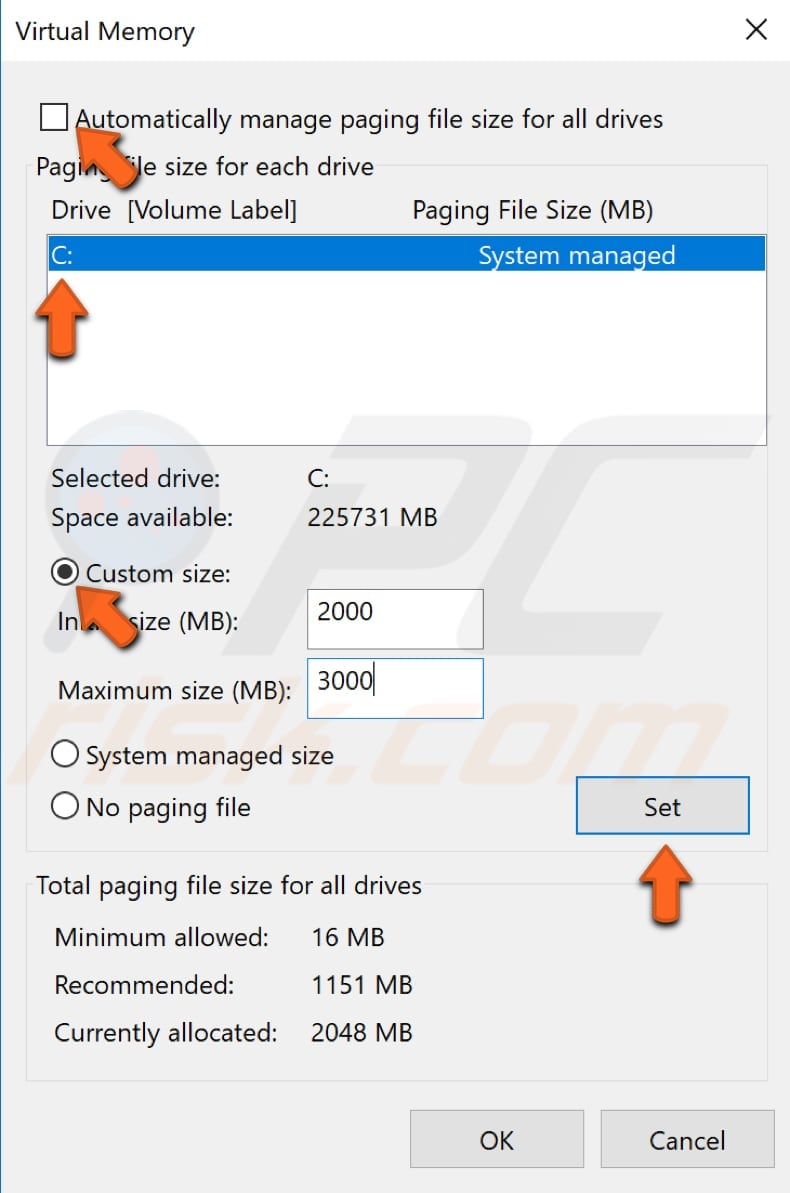 Run System Maintenance Troubleshooter
Windows includes a number of troubleshooters designed to quickly diagnose and automatically resolve various computer problems. Troubleshooters cannot fix all problems, but they are a good place to start if you encounter a problem with your computer, operating system or connected devices. System Maintenance Troubleshooter is a Windows tool that automatically fixes any detected problems related to maintenance tasks. It fixes broken shortcuts, disk volume errors, unused desktop icons, etc. To run the System Maintenance Troubleshooter open Run dialog box again (by pressing Windows key + R) and type "msdt.exe -id MaintenanceDiagnostic", press Enter to run it.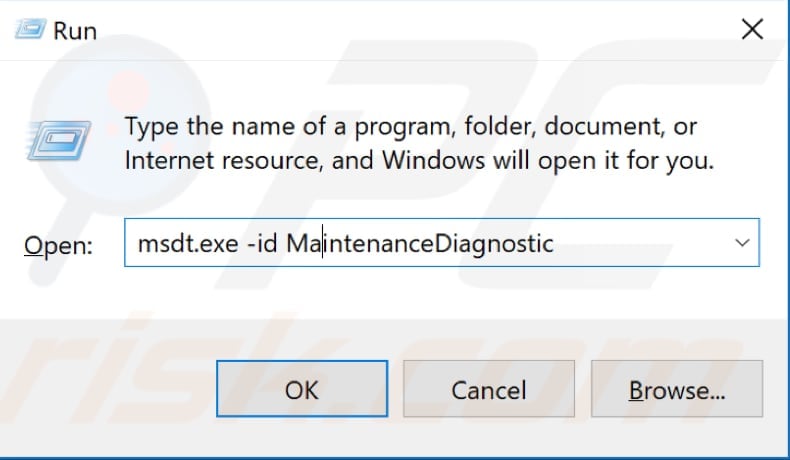 Before you start troubleshooting maintenance problems, bear in mind that you will need to use your administrator account to run System Maintenance Troubleshooter. In System Maintenance window click "Advanced", then click "Run as administrator". Click "Next" and follow the instructions.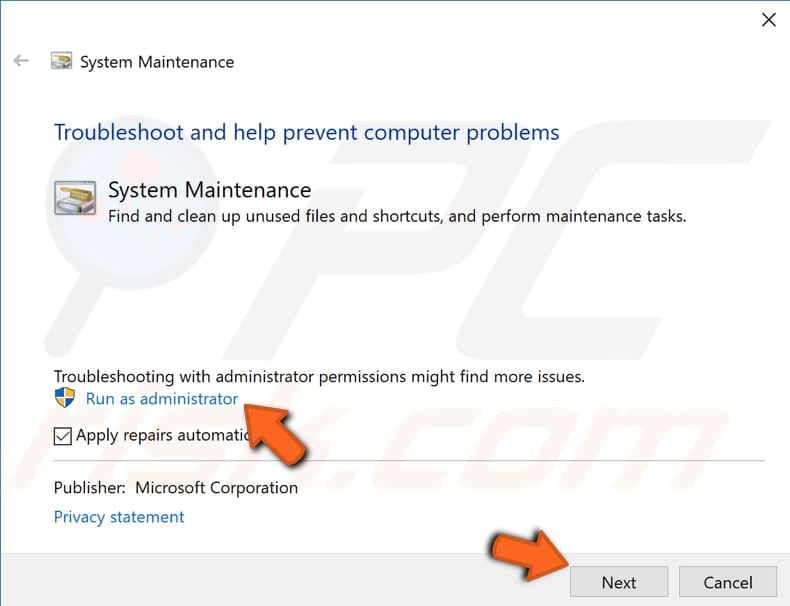 Scan Your System For Malware
Another thing you might want to try is to make sure that your memory is not used by some malware. The scanning process might (and probably will) use system resources, we recommend you to run the system scan when you are not using your computer. Using your computer and running programs during scan might provoke the same warning message to appear again.
You can use Windows Defender (built-in antivirus program) which protects your computer against viruses, spyware, other malicious software. Or you can run any other third-party antivirus if you have one installed. To run full system scan using Windows Defender type "virus" in Search and click on the "Virus & threat protection" result.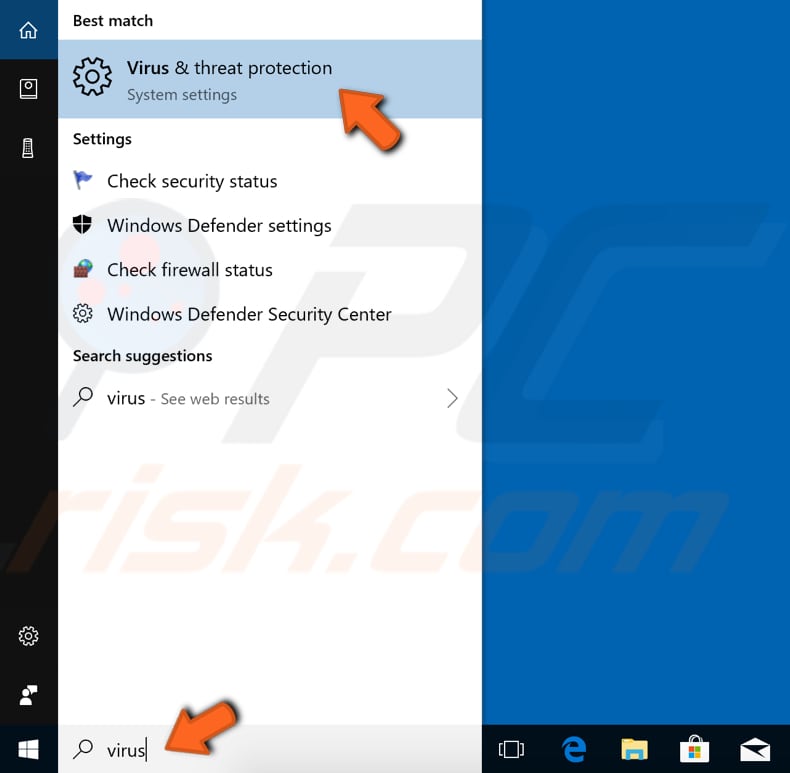 In the Virus & threat protection window, click "Advanced scan".
Select "Full scan" and click "Scan now". This will start scanning your system for malware. If there are any viruses found, delete them.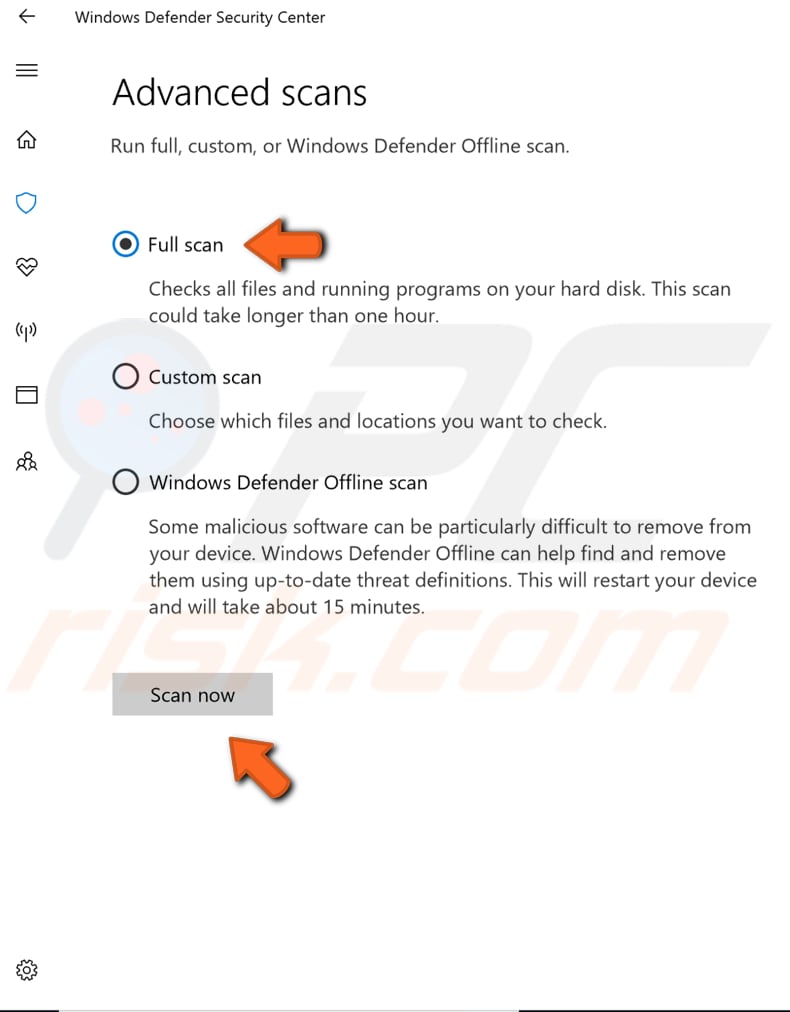 If you want you can choose virus and malware scanner from our Top anti-malware list. The list consists of well known top spyware removers and will help you choose the right software for your computer's protection. You can find the list by clicking this link. 
Update Windows
Another thing you might want to try is to update your current version of Windows. Checking for updates for the whole Windows operating system might help. To check for Windows Updates, type "check for updates" in Search and click the "Check for updates" result.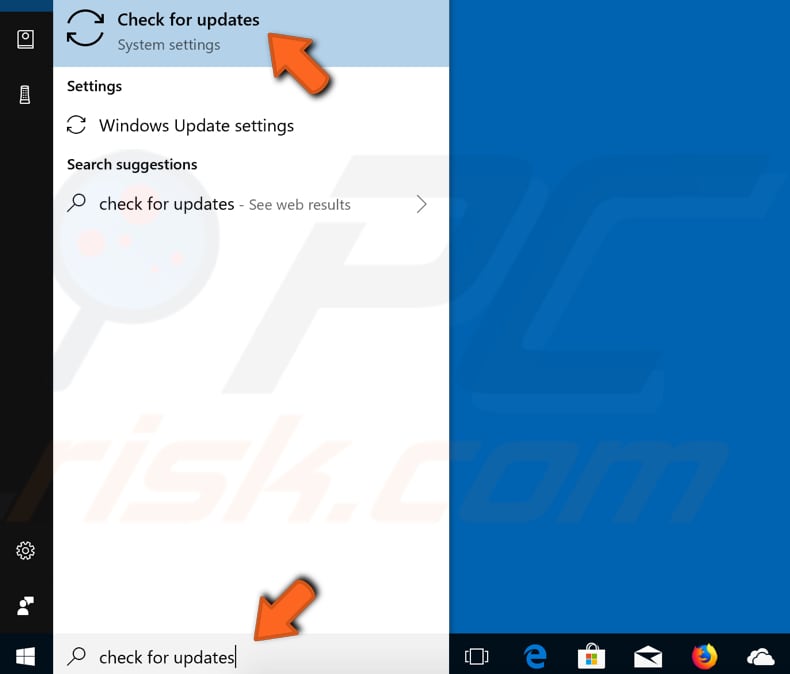 You should be automatically directed to the Windows Update section. Click "Check for updates". Windows will start checking for updates. If there are updates available, install them and try checking for updates once more (just to ensure that you have the latest updates on your operating system). After the updates are installed (if there were any to install), see if this fixed the problem with "Your computer is low on memory" warning message.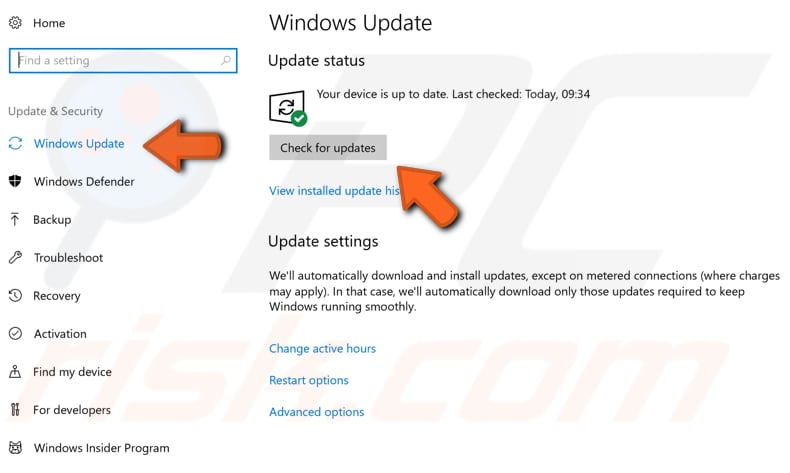 Check Your Disk For Errors
It is always a good idea to periodically check your disk for errors. There is a built-in tool in Windows tool to check the integrity of disks. It examines disks and corrects many types of common errors. You can run this tool from the command line or through a graphical interface, in your case we recommend you to run it through Command Prompt. To run it from the command line, open Command Prompt, type "command prompt" and right-click on the "Command Prompt" result, select "Run as administrator" from the drop-down menu.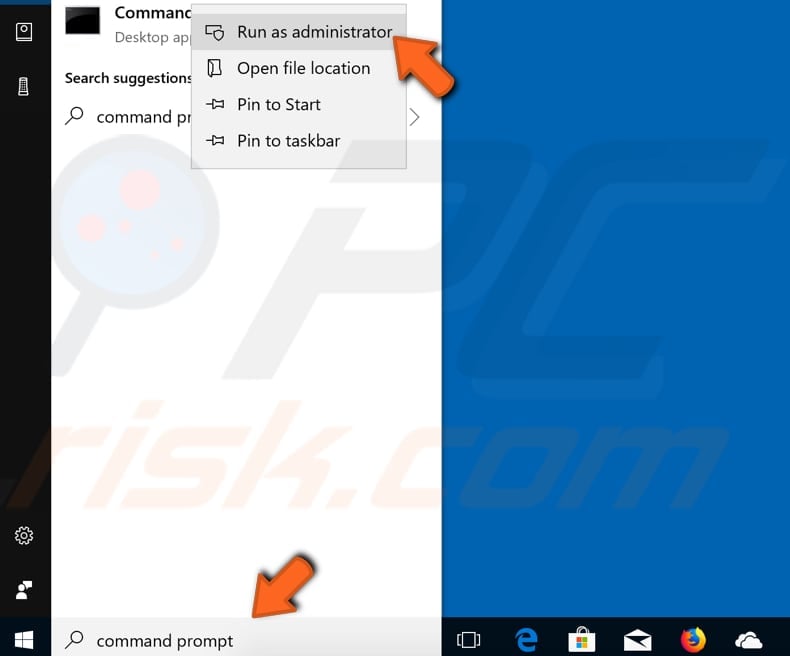 In Command Prompt window type the "chkdsk C: /f" command and press Enter on your keyboard. Replace "C" with the letter of your hard drive if it is not the C: drive you want to scan (or your Windows operating system is on another drive) on your computer. The "chkdsk C: /f" command detects and repairs logical issues affecting your drive. To repair physical issues, run the "chkdsk C: /r" command as well. Windows will need to restart your computer to finish the scan. The disk checking could take a lot of time, depending on your computer overall speed and the size of your hard drive. Be patient and wait until it gets finished.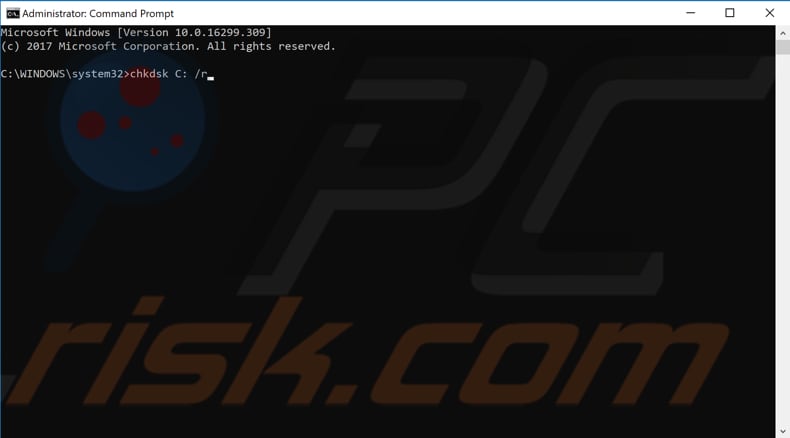 Enable Normal Startup
Some users reported that enabling Normal startup in System Configuration settings actually helped to solve this "Your computer is low on memory" problem for them. In order to enable Normal startup type "system configuration" in Search and open the System Configuration desktop app. Another way to access System Configuration is to type "run" in Search, open it, type "msconfig", and the click OK to run it.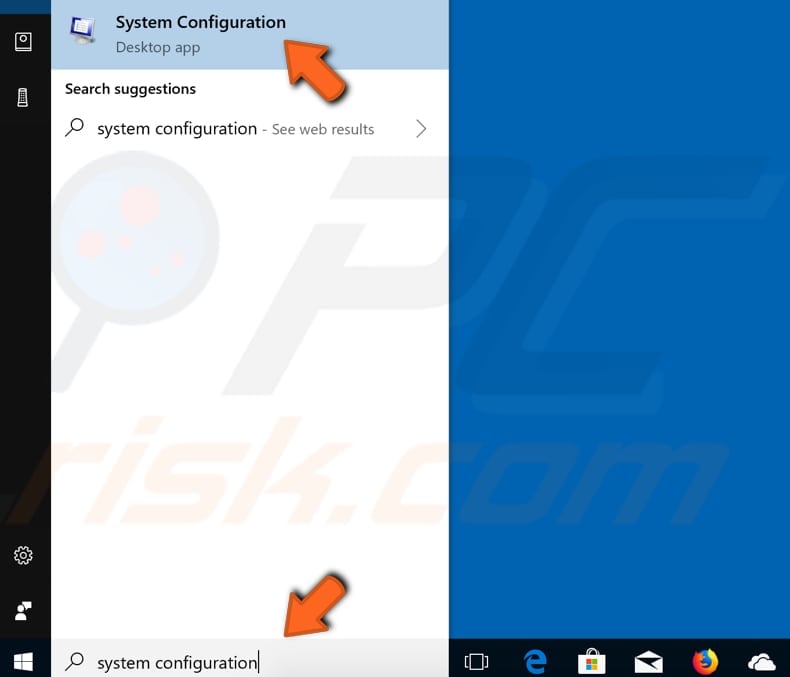 Find "Normal startup" option under the General tab and select it. Click "Apply" to save the changes and "OK" to exit the System Configuration window.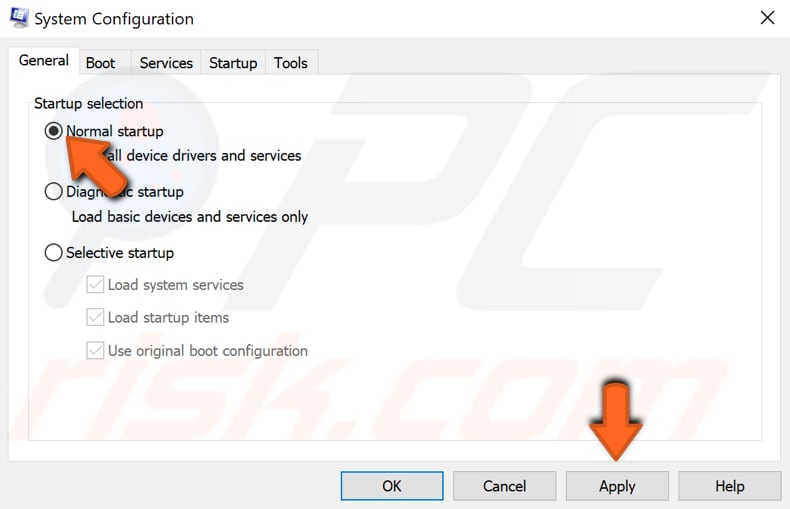 It will inform you that you need to restart you computer to apply these changes. Choose whether you want to restart now or to restart manually later.

That's it, we hope you you were able to solve the "Your computer is low on memory" problem by applying our described methods and this warning message is not bothering you anymore. If there is another method that solved this problem for you and it is not mentioned in our guide - do not hesitate to share it with us and with the others by leaving a comment in our comment section below.
Video Showing How To Solve "Your computer is low on memory" Problem: