No Sound In YouTube. How To Fix It?
No Sound/Audio In YouTube. How To Easily Fix It?
YouTube is the most popular video sharing service in the world where people can search for and watch videos, create their own YouTube channels and upload videos. Users can like, share and comment other YouTube videos, subscribe other YouTube channels and users and create their own playlists or stream videos live. YouTube is a free service that allows people to discover new things, learn and entertain, or even make money.
Most videos has audio track as well and in some cases the audio is far more important than the video. If you are reading this, then most probably you have encountered a problem with being unable to hear sound (audio) in YouTube video. This is a quite common problem and many users have experienced this problem at some point. In order to solve this problem you may need to check and change the volume (audio) settings of your device, uninstall or update Adobe Flash Player, update or reinstall your audio device drivers, clear your browser's browsing data cache and remove temporary files on your operating system. You may also need to update your browser or reinstall it. We will describe all of these methods thoroughly in our guide below and you will find that all of the solutions are quite simple, all you need to do is simply follow our described steps one by one and see if any of the methods solves the problem for you. This no sound in YouTube problem can be caused by various things, this means different situations need different solutions. Make sure to try out all of the solutions until you find the right one.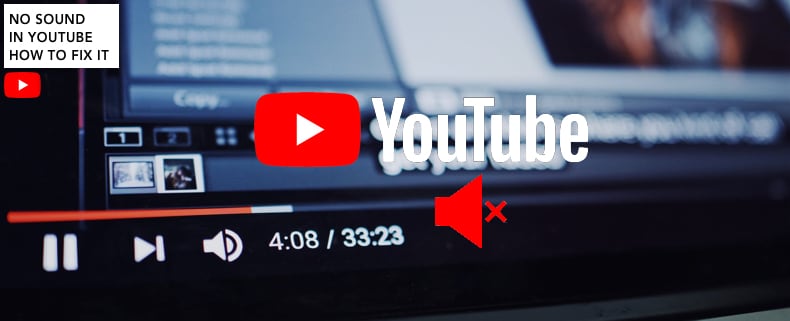 Table of Contents:
Check Volume Settings
The first thing we recommend you to try is to check your system's volume settings. It is possible that your device speakers are muted or at the lowest possible volume setting, or your speakers are simply muted in the Volume Mixer. In order to check if the speakers are not muted or at the lowest possible setting right-click the speaker icon on your taskbar (you can find it near date and time) and select "Open Volume Mixer" option from the contextual menu.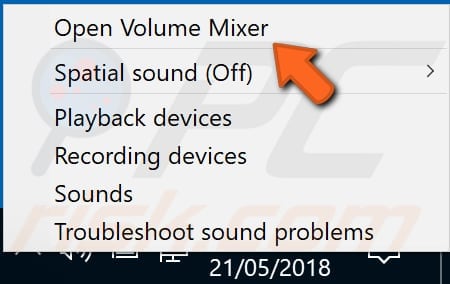 In Volume Mixer window you will see several sliders, make sure that the master device is not muted (usually it is the first one the left) and see if your browser's slider is not muted. In our screenshot we are using Mozilla Firefox as an example. If you are using Google Chrome (or other web browser) then make sure that its slider is not dragged to the bottom.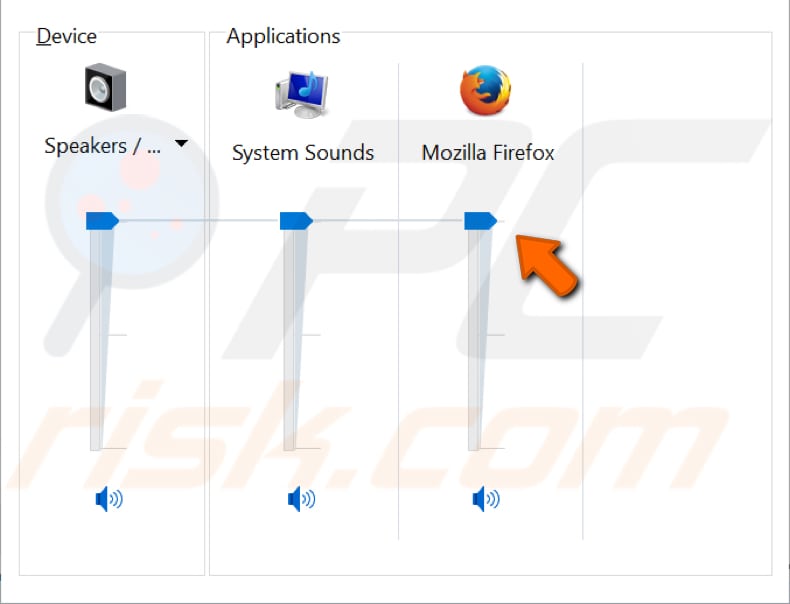 Run Windows Troubleshooter
Windows includes a number of troubleshooters designed to quickly diagnose and automatically resolve various computer problems. Troubleshooters cannot fix all problems, but they are a good place to start if you encounter a problem with your computer, operating system or connected devices. In this case you will need to use the audio troubleshooter. To start troubleshooting, go to Settings and type "troubleshoot", select "Troubleshoot" from the list.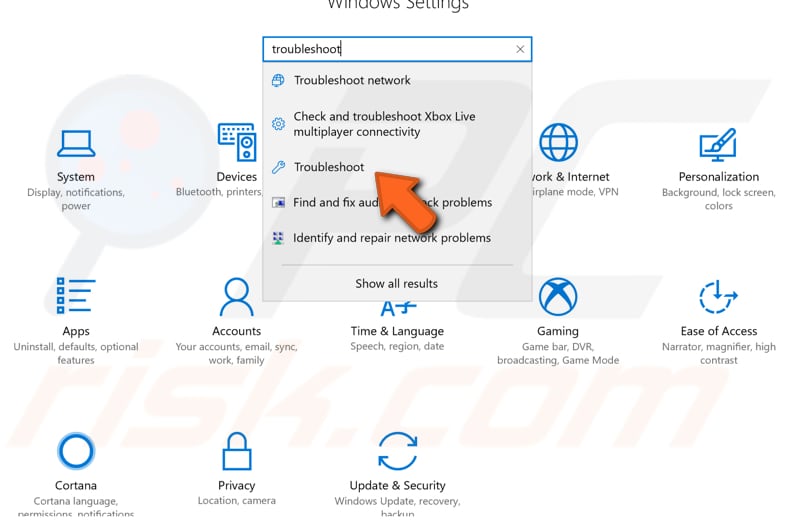 Now find "Playing Audio" under Get up and running and select it. Click "Run the troubleshooter" and follow the instructions. Windows will try to find and fix problems with playing sound for you. See if this fixes the problem with no sound on YouTube.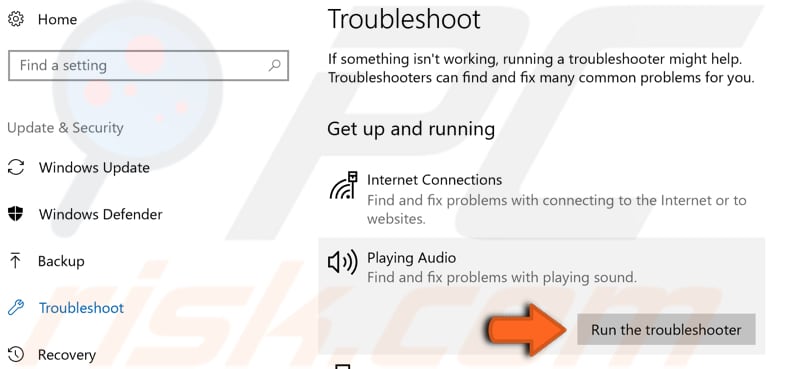 Update Or Reinstall Your Web Browser
It is possible that you are using outdated web browser and this causes problems with sound in YouTube. Having the latest browser and associated plug-ins ensures that you experience the best performance and user experience, fixed bugs and errors. Keeping you browser up-to-date could also make your browser run more smoothly. Usually browsers are updated automatically, but you may need to check for updates manually. To check if you are using the latest Google Chrome browser version, open Google Chrome and click the three dots in the top-right corner, select "Help", and then click "About Google Chrome".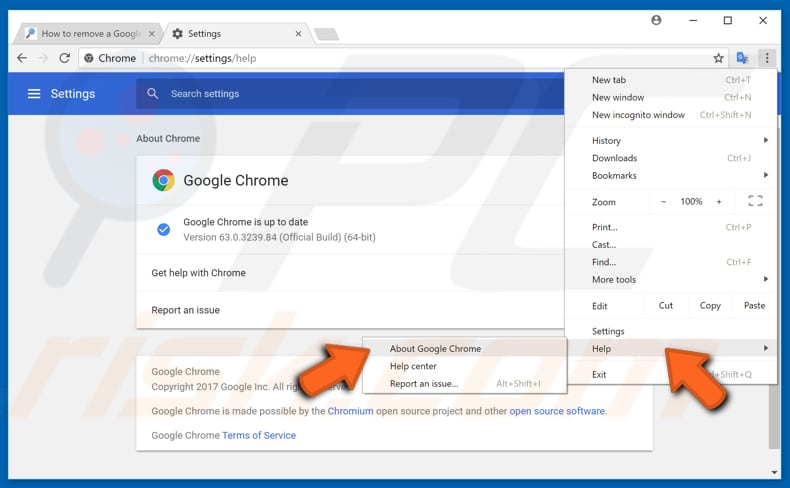 You will see the browser version. If it is not the latest, you should see a notification suggesting that you update Chrome. If there is no notification, then the browser has been already updated to the latest version.
To check for Mozilla Firefox updates click the three stripes in the top-right corner and select the "Help" option from the contextual menu, then select "About Firefox" and Mozilla Firefox will start checking for updates and inform you if you are using the latest version.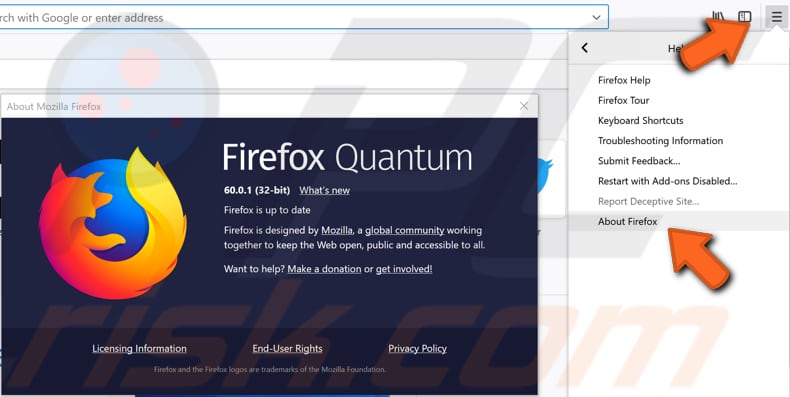 If updating your web browser could not solve the no sound problem in YouTube, then you might want to try to reinstall your web browser. Uninstall it and then download it from the browser's official website, install it and see if this brings the sound to YouTube back.
Reinstall Adobe Flash Player
Adobe Flash Player is a free software created by Macromedia and it is used to view and stream audio and video, multimedia and RIA (Rich Internet Application) created on the Adobe Flash platform. Adobe Flash Player runs as a plug-in in browsers but it also works on supported mobile devices. Latest versions of Adobe Flash Players are available on Windows, Macintosh OS X, Linux and ChromeOS, and it runs on web browsers such as Internet Explorer, Microsoft Edge, Mozilla Firefox, Google Chrome, Opera and Safari. It is possible that there are some corruptions in the installed version of Adobe Flash Player and you need to reinstall it. Uninstall the currently installed Adobe Flash Player and download the latest Adobe Flash Player manually from Adobe's website. Install it and see if this solves the problem with no sound in YouTube.
Clear Your Browser's Browsing Data
Browsing data consists of a records of Web pages that you have visited in your past browsing sessions, and typically includes the name of the Website as well as its corresponding URL. Other private data components such as cache, cookies, saved passwords, etc., are also saved during your browsing session. All this stored data can slow down your browser and slow down your browsing experience, or even cause problems like no sound in YouTube. In this guide we are going to show you how to clear browsing data in Google Chrome and Mozilla Firefox. To clear Google Chrome's browsing data cache, click the three dots in the top-right corner, select "More tools" and click "Clear browsing data...".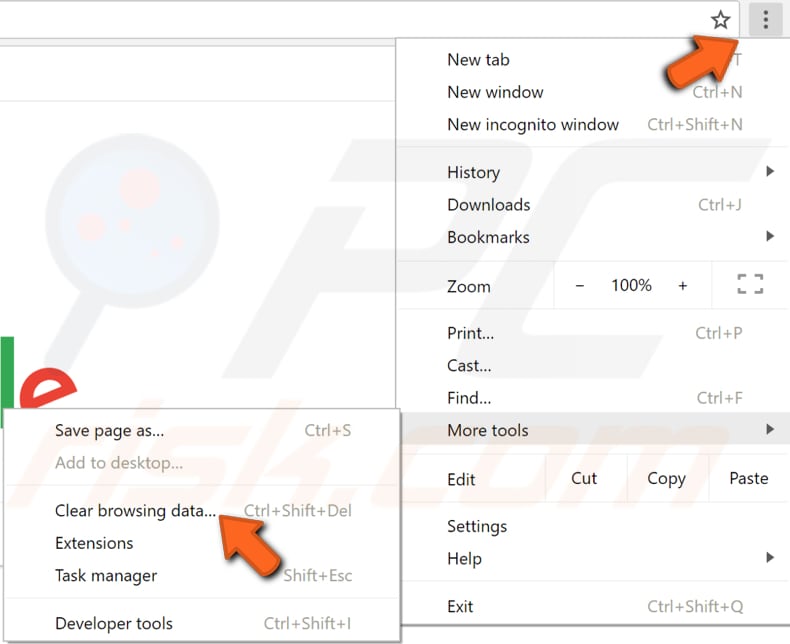 In Clear browsing data window select what data you want to remove from your browsing Google Chrome cache and click "CLEAR DATA" button. Close Chrome and open it again, go to YouTube and see if this brought the sound back.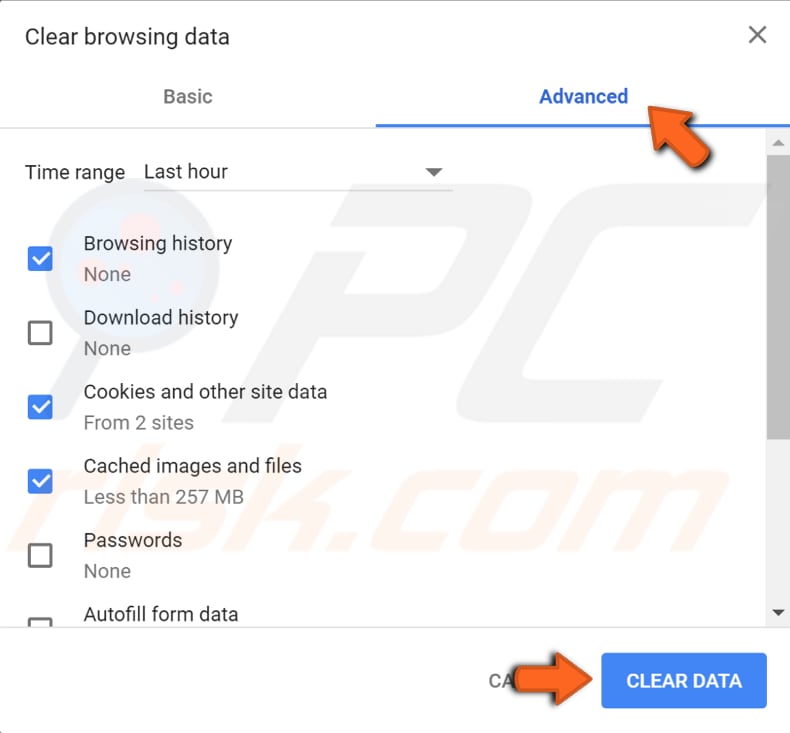 To clear Mozilla Firefox browsing data, click the three stripes in the top-right corner, select "Options".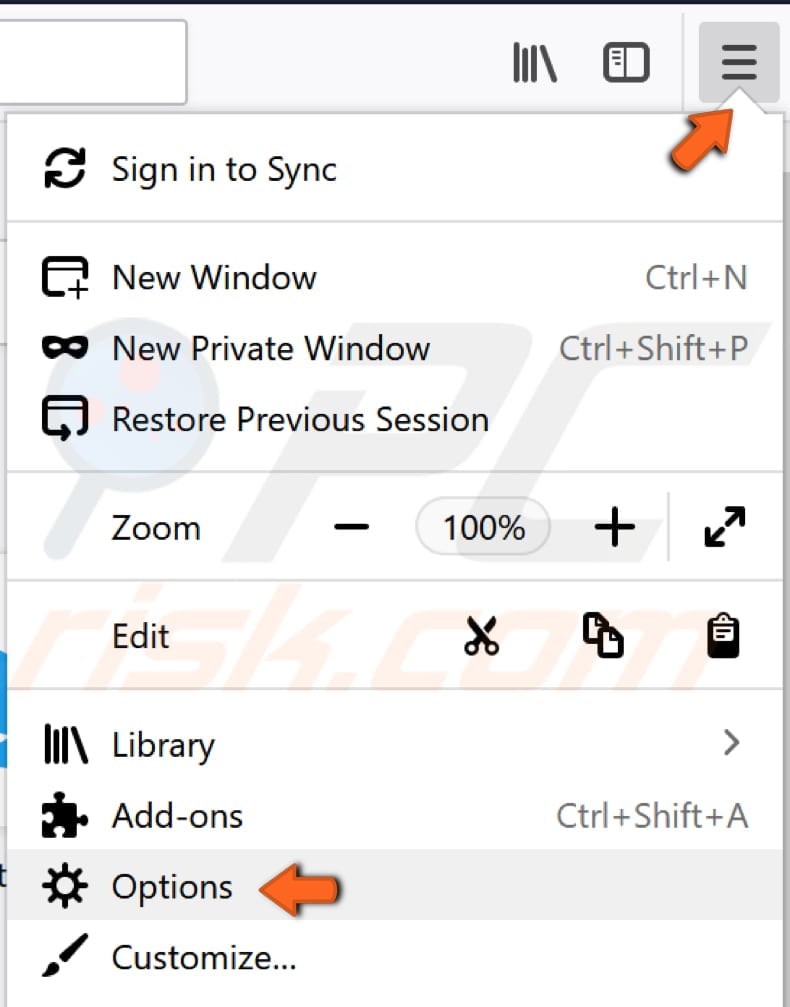 Now select "Privacy & Security" on the left pane and then click "clear your recent history" under "History", then click "Clear Now" under "Cached Web Content". Restart Mozilla Firefox, go to YouTube and see if this brought the sound back.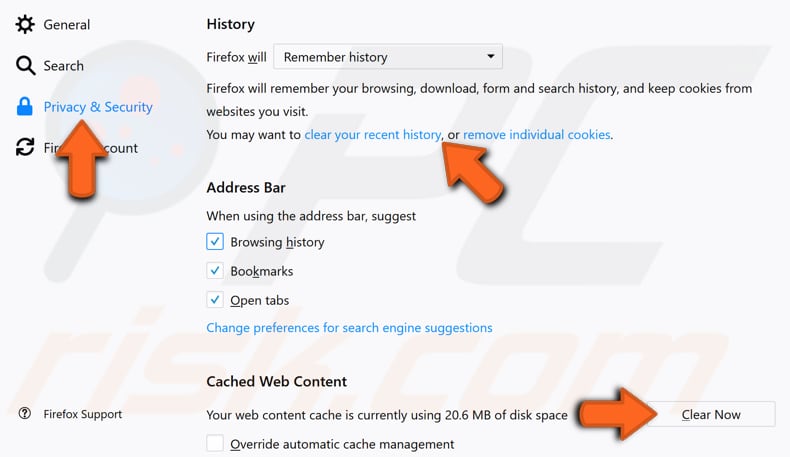 Update Audio Drivers
Device driver is software that informs the operating system and other software how to interact with particular hardware. It is rather like a translator between software and hardware, since they often are created by different manufacturers, companies, or people. The driver facilitates smooth communication between hardware and software. In most cases, computers are unable to send and receive data correctly without drivers. If the appropriate driver is not installed, the device might not function properly and cause problems like no sound in YouTube. To update your drivers, open Device Manager by right-clicking the Start button and selecting "Device Manager" result from the contextual menu or type "device manager" in Search and click the "Device Manager" result.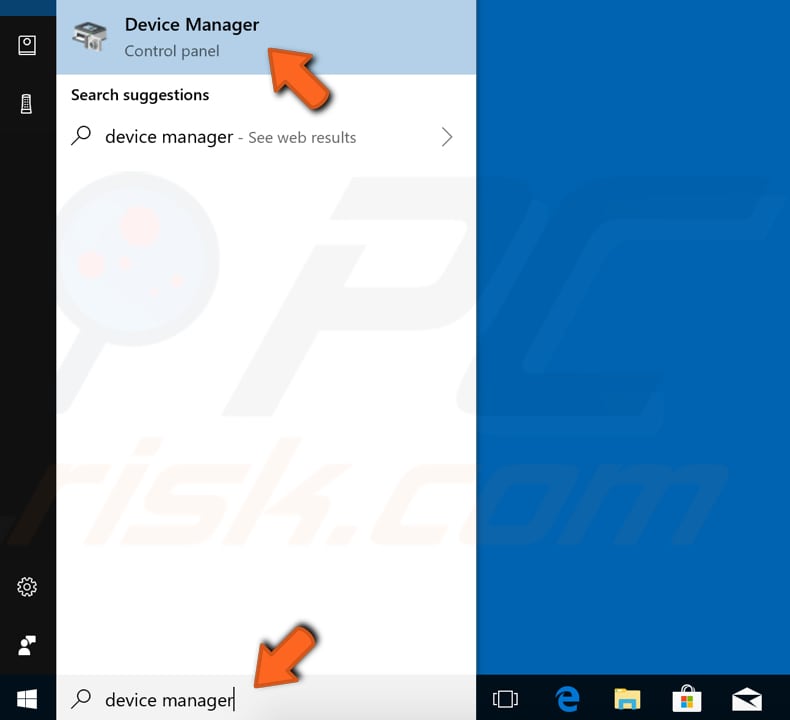 In Device Manager you will see a list of devices connected to your computer. Expand the "Sound, video and game controllers" category and right-click your audio device, select "Update driver" from the drop-down menu.
You will be asked if you want to search for updated driver software automatically or to browse your computer for driver software. If you select the first option, then Windows will search your computer and the Internet for the latest driver software for your device. If you select the second option, then you will have to locate and install the drivers manually. Using this option requires having downloaded driver on your computer or USB flash drive and it is a longer process, because you will have to download all the latest drivers for all the devices manually by visiting the device manufacturer's official website. We recommend you to select the first option, select it and follow the instructions.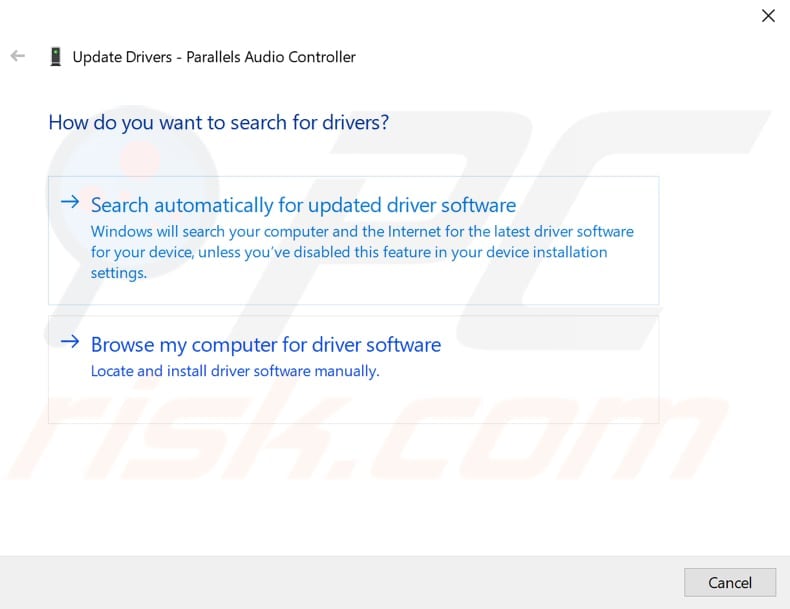 If updating drivers could not solve the problem and there is no sound in YouTube anyway, then you might want to reinstall them. To reinstall drivers follow the same steps and select "Uninstall device" instead of "Update driver". Make sure that you check the "Delete the driver software for this device" checkbox if there is one. Restart your computer. Windows will automatically install the missing drivers the next time you start your Windows.
If you want, you can use third-party software to update your drivers automatically. In this case we would recommend you to try our the Snappy Driver Installer. it is a powerful free driver updater tool for Windows that can store its entire collection of drivers offline. Having offline drivers gives Snappy Driver Installer the ability to have access to fast driver updates, even if there is no active internet connection. Snappy Driver works with both 32-bit and 64-bit versions of Windows 10, Windows 8, Windows 7, Windows Vista, and Windows XP. Drivers are downloaded through Snappy Driver Installer in what are called driverpacks, which are just collections (packs) of drivers for various hardware like sound devices, video cards, network adapters etc. It can also show duplicate drivers and invalid drivers and it separates the updates that require you to restart your computer so it would be easier to distinguish them from the rest. You can download Snappy Driver Installer from here.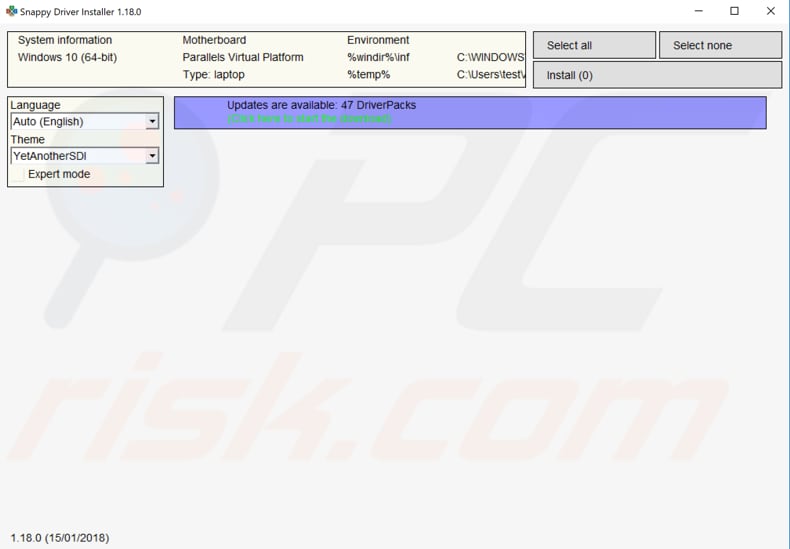 If none of the methods solved the problem, then we recommend to try watch a YouTube video on a different web browser. If you are using Google Chrome, then try YouTube on Mozilla Firefox or Opera. If there is another method which solved no sound in YouTube problem for you and it is not mentioned in our guide - share it with us and with the others by leaving a comment in our comment section below.
Video Showing How To Fix No Sound In YouTube Problem: