How To Fix Kernel-Power Error?
How To Fix Kernel-Power Critical Error (Event ID 41)
If you are reading this, then most probably you have experienced the Kernel-Power critical error that goes with the event ID 41. This error usually can be seen in the Windows Event Viewer, which shows a log of system and application messages, including warnings, information messages and errors. Usually you can find quite many errors shown in the Event Viewer and if your computer is working properly, then you can pretty much ignore them. However, this particular Kernel-Power critical error is not the one that you should ignore if you care about your Windows stability.
The Kernel-Power error (ID 41) error message is saying that the system has rebooted without cleanly shutting down first and that this error could be caused if the system stopped responding, crashed, or lost power unexpectedly. To be more precise, this Kernel-Power occurs when the computer is shut down or restarted unexpectedly. The Kernel-Power Event ID 41 critical error gets generated when a Windows computer starts after its last shutdown and Windows finds that the computer was not shut down cleanly. This particular event ID 41 reports that something unexpected happened that prevented Windows from shutting down correctly.
The error message itself does not say much, that is why it is important to know what the computer was doing at the time just before the event occurred in order to identify a potential resolution. One of the reasons why it could happen is the underpowered or failing power supply. For example, if you added Random Access Memory (RAM) or any additional devices, or hard disks when this problem this problem began, the power supply may cause this problem.
In this guide you are going to find several solutions that might help you if this Kernel-Power error occurs due to some problems with the Windows operating system or some its settings that could possibly cause it. Read the guide below and apply our described solutions one by one and see if the problem with the Kernel-Power critical error still persists.

Table of Contents:
Customize Power Settings
The Power Plan feature in Windows 10 is not new, since it was also available in earlier versions of the operating system. Power Plan is a collection of hardware and system settings that manage how your computer uses power. In this case we are going to show you how to change the advanced power settings and customize hard disk power management and sleeping mode settings. To do so, type "power options" in Search and click the "Power & sleep settings" result.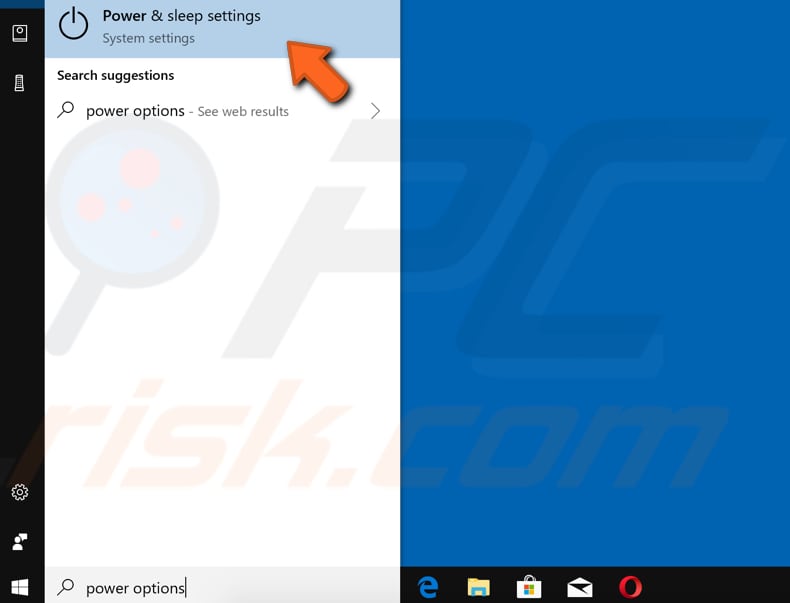 Now click "Additional power settings" under Related settings on the right pane.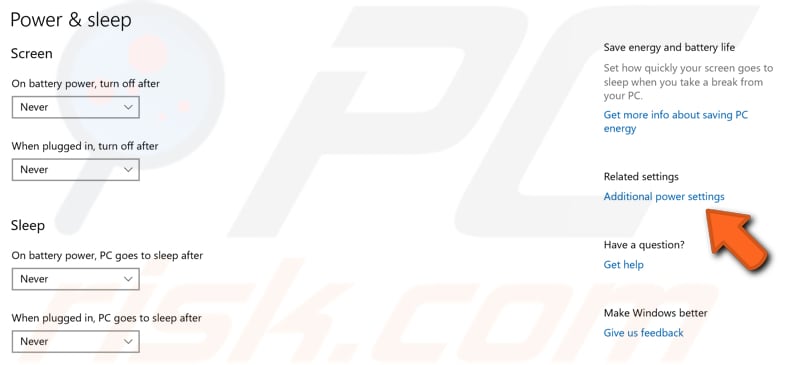 In Power Options window find and click the "Change when the computer sleeps" option on the left pane.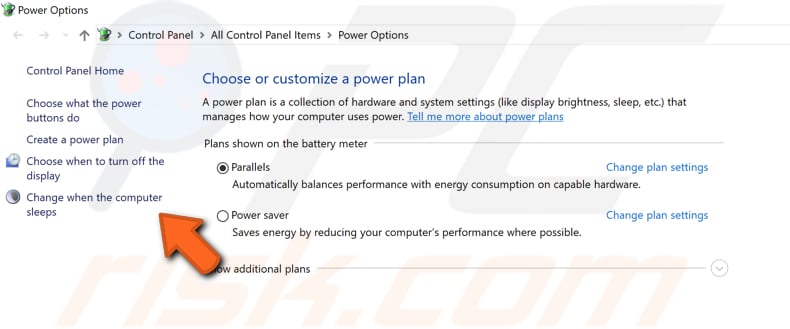 Now click "Change advanced power settings".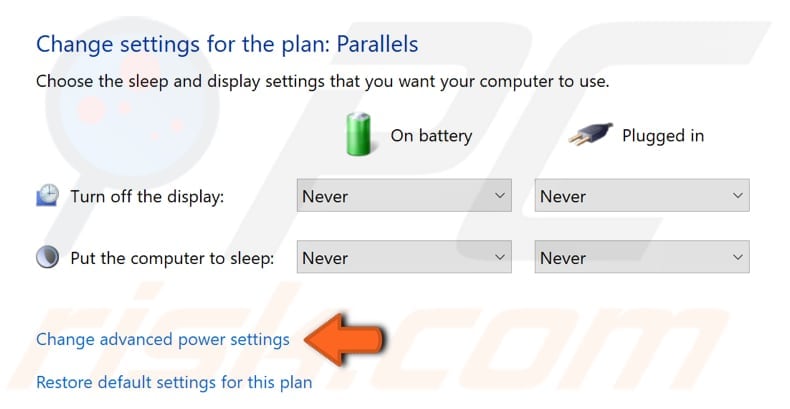 Now expand the "Hard disk" and "Turn off hard disk after" sections and make sure that both "On battery" and "Plugged in" are set to "Never". If these settings are configured differently and there is no "Never" option, then simply type 0 and it will change to Never. Now expand the "Sleep" and "Sleep" after sections and make sure that both "On battery" and "Plugged in" are set to "Never" as well. Click "Apply" to save the changes.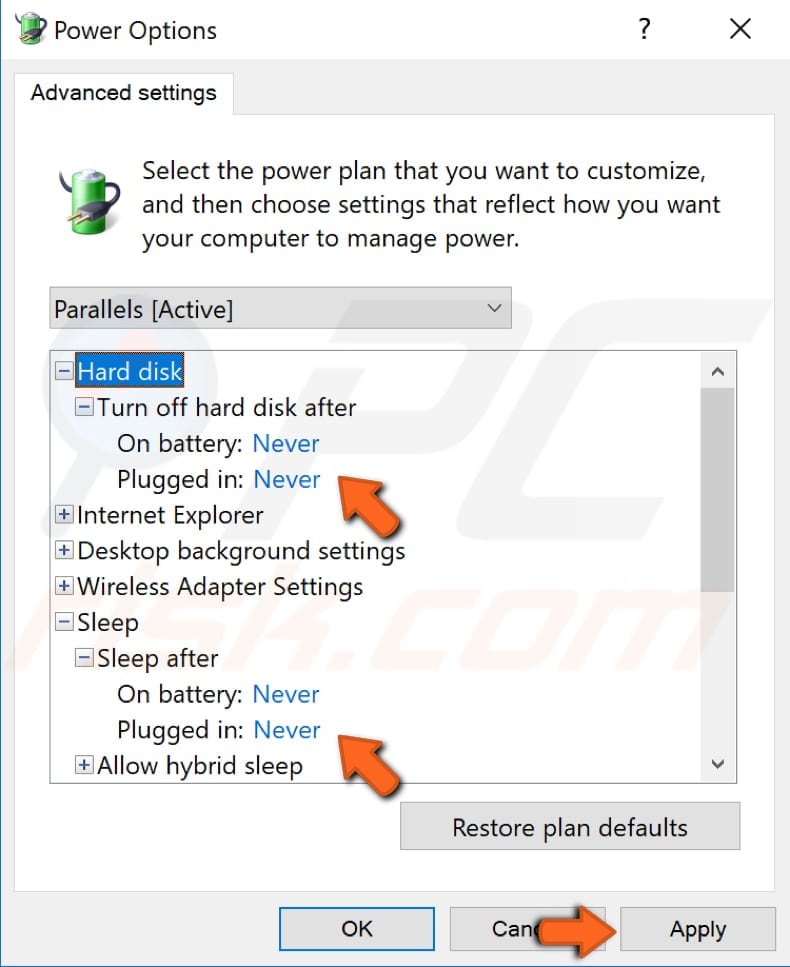 Update All Drivers
Device driver is a software that informs the operating system and other software how to interact with particular hardware. It is rather like a translator between software and hardware, since they often are created by different manufacturers, companies, or people. The driver facilitates smooth communication between hardware and software. In most cases, computers are unable to send and receive data correctly without drivers. If the appropriate driver is not installed, the device might not function properly, if at all and in some cases cause the Kernel-Power critical errors. Usually the updates for drivers are being installed along with the Windows Update, however, it is possible that some drivers were not updated, especially if if you haven not updated the whole operating system for some time. To update you drivers manually, open Device Manager by right-clicking the Start button and selecting "Device Manager" result from the contextual menu or type "device manager" in Search and click the "Device Manager" result.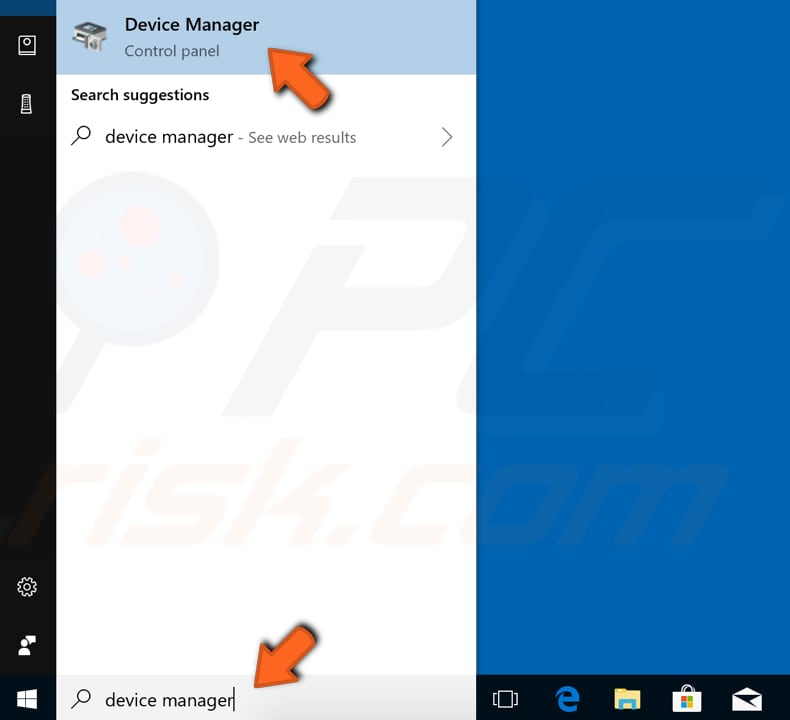 In Device Manager you will see a list of devices connected to your computer. Expand the desired device by right-clicking the arrow near it and right-click the device, select "Update driver" from the contextual menu.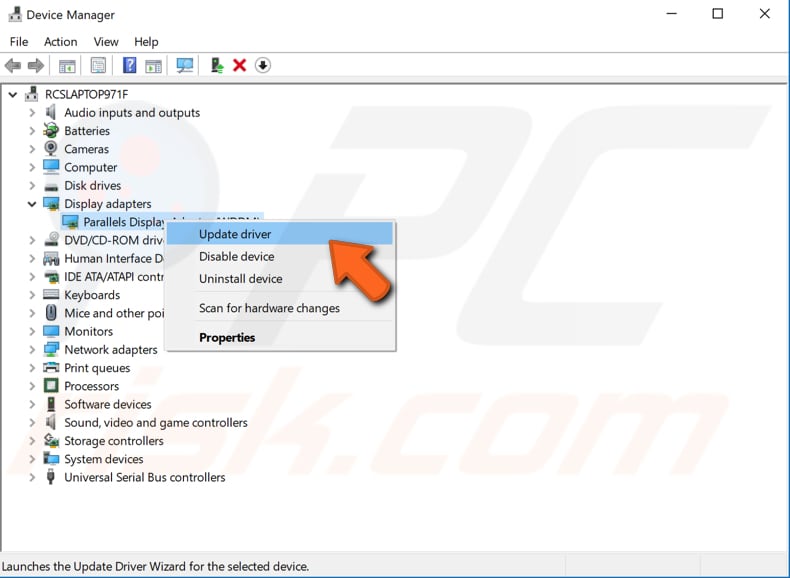 You will be asked if you want to search for updated driver software automatically or to browse your computer for driver software. If you select the first option, then Windows will search your computer and the Internet for the latest driver software for your device. If you select the second option, then you will have to locate and install the drivers manually. Using this option requires having downloaded driver on your computer or USB flash drive and it is a longer process, because you will have to download all the latest drivers for all the devices manually by visiting the device manufacturer's official website. Select the option you prefer and follow the instructions.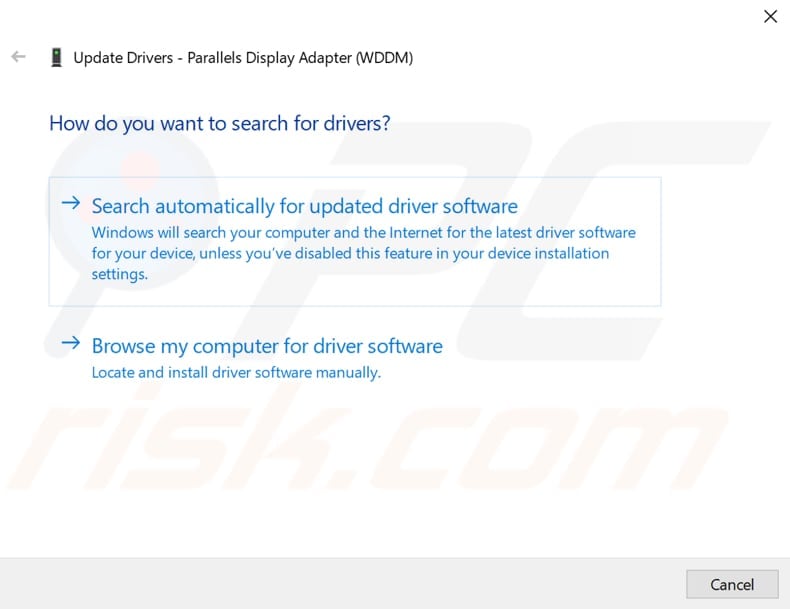 If you want, you can use third-party software to update your drivers automatically. In this case we would recommend you to try our the Snappy Driver Installer. it is a powerful free driver updater tool for Windows that can store its entire collection of drivers offline. Having offline drivers gives Snappy Driver Installer the ability to have access to fast driver updates, even if there is no active internet connection. Snappy Driver works with both 32-bit and 64-bit versions of Windows 10, Windows 8, Windows 7, Windows Vista, and Windows XP. Drivers are downloaded through Snappy Driver Installer in what are called driverpacks, which are just collections (packs) of drivers for various hardware like sound devices, video cards, network adapters etc. It can also show duplicate drivers and invalid drivers and it separates the updates that require you to restart your computer so it would be easier to distinguish them from the rest. You can download Snappy Driver Installer from here. 
Additionally, we suggest you to check if there are no duplicate audio drivers installed. To do so, expand the "Sound, video and game controllers" section and check if there are any duplicate audio driver entries. If there are any duplicate entries, then right-click one of them and select "Disable" from the contextual menu.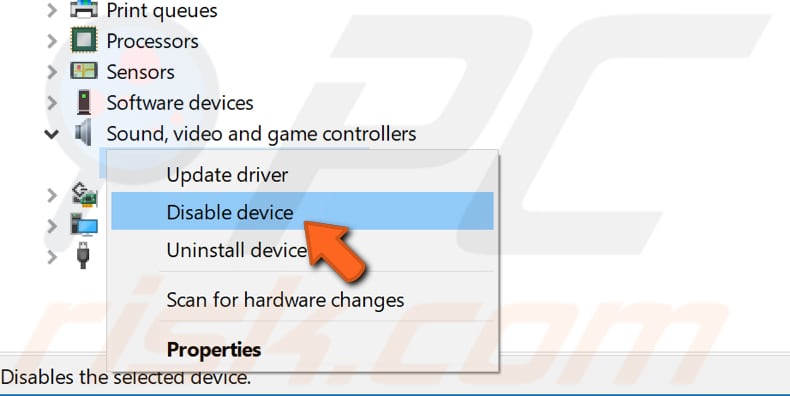 Update BIOS
BIOS (Basic Input Output System) is software stored on a small memory chip on the motherboard. To update the BIOS, go to your motherboard manufacturer's website and download the latest BIOS version for the motherboard. There should be a manual describing how to update the BIOS - ensure that you read this carefully. Bear in mind that updating the BIOS is a procedure for advanced users, and if not performed properly, can cause permanent hardware damage. If you do not know how to update the BIOS, find an expert to avoid damage to your computer.
Turn Off Fast Startup
Turning off the Fast Startup feature could prevent your computer from shutting down unexpectedly and getting the Kernel-Power critical errors. Fast startup is a feature on Windows 10 (and also Windows 8) that provides a faster boot time when starting up your computer. It is a useful feature and one that most people use without knowing, however, some people disable it immediately when they receive a new computer with the Windows operating system. With the fast startup feature enabled, shutting down your computer might seem like you are completely shutting it down, but this is not entirely true, since it moves into a state between hibernation and shutdown. Leaving fast startup enabled should not harm your PC, since it is a Windows feature, but it could possibly cause this problem. To disable Fast Startup go to Search and type "power". Click on the "Choose power plan" result to open it.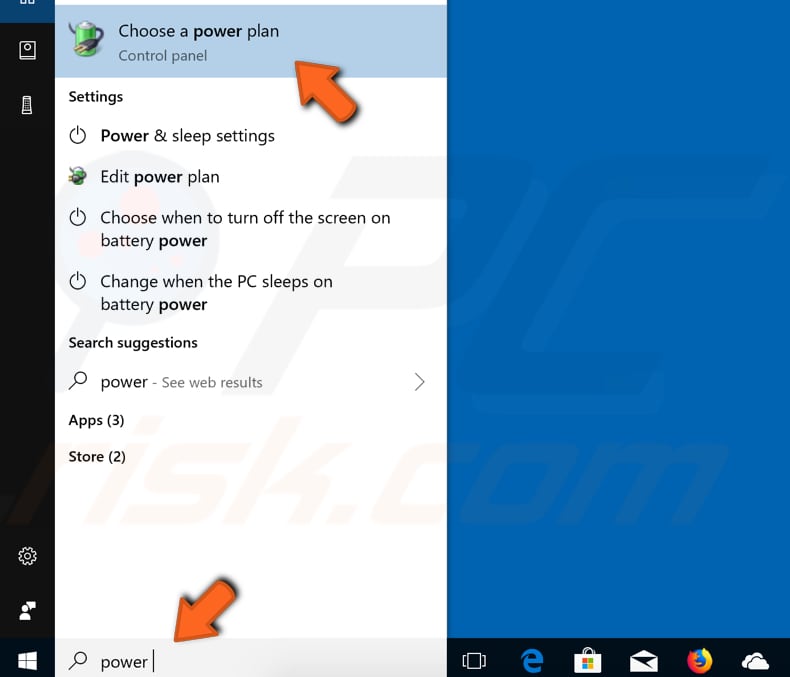 In the Power Options window, click "Choose what the power button do".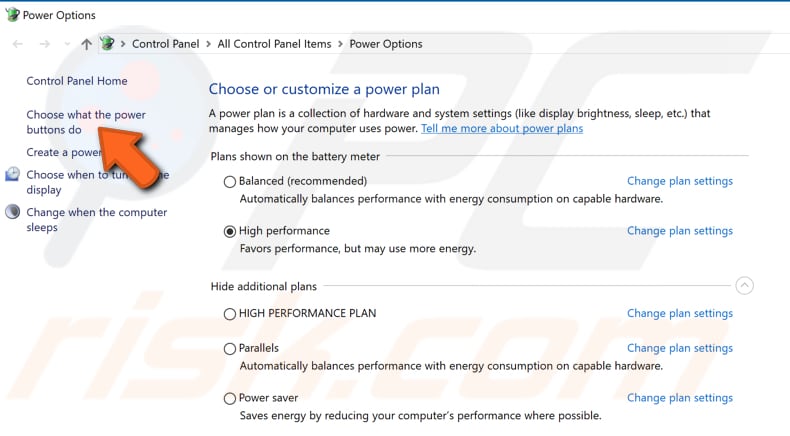 Click on "Change settings that are currently unavailable" and then uncheck the "Turn on fast startup (recommended)" option if it is enabled. Click "Save changes" to save the changes made, restart your computer and see if the problems with unexpected shutdowns are now solved.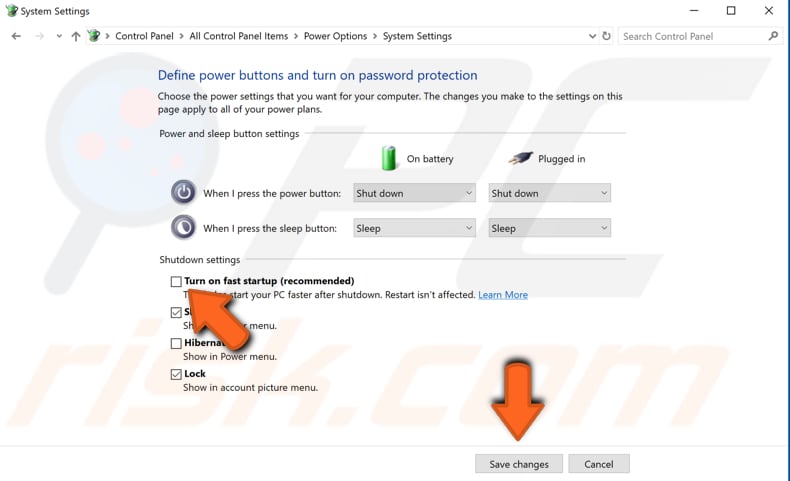 Other Solutions
Usually this Kernel-Power critical error is power-related, so it means that it could be something wrong with your computer's PSU (Power Supply Unit). One of the reasons why this problem could occur is the oxidation in the back of the PSU switch. In this case you might want to call a technician to check your PSU and if there is something wrong with it, replacing it could solve the problem.
Another reasons for this critical error could be overheating. Usually the computer shuts down when the temperature is too high. You can download the SpeedFan program which helps you to monitor the temperatures and check if your hardware is not overheating when your computer is turned on. 
Also, it is possible that the RAM chip is not connected properly or the slot (or chip) is dusty. If you know how to detach the RAM and then connect it back, then we recommend you to do it. Take the RAM chip out, make sure it is not dusty and put it back. Do not do this when your computer is turned on and connected to the power source. When you finished, connect your computer to a power supply and turn it on. See if it still keeps giving you the Kernel-Power errors.
You might also want to check if all wires are connected properly (inside and outside the computer box), check if the power connectors are connected for both GPU and the main board (motherboard). Also, try to pull the CPU and reseat it, if you know how to do it.
That's it, we hope that this guide was useful and it helped you to solve the problem with the Kernel-Power critical error (ID 41). If none of the methods mentioned above helped you to solve this problem, then most probably it is a hardware-related problem and you should contact a computer technician who could help you to find the particular reason for this error.
Video Showing How To Fix Kernel-Power Critical Error, Event ID 41: