Start Menu Has Disappeared
Windows Start Menu Has Disappeared Or Keeps Disappearing In Windows 10. How To Fix It
Start Menu is an UI (user interface) element that can be found in every Microsoft Windows version since Windows 95 and it is usually a place where users start to launch programs or perform various tasks. Using Start menu users can launch a list of recently added apps, access Windows settings, shut down or restart their computers, log off from one account or to switch to another one and so on.
Start Menu is an important element of Microsoft Windows and it helps us to perform various task without the need to use various workarounds for that. Not being able to access the Start menu can make a daily computing life quite difficult and frustrating. One of the scenarios how this problem can occur is when the Start menu disappears or keeps disappearing from time to time. Some users reported that Start Menu appears when clicked and then disappears after a few seconds. There is no single known reason why these problems with the Start Menu occur, however, there are various different ways to solve this problem (depending on what exactly caused the problem). In order to fix the disappearing Start Menu you may need to run System File Checker and the DISM scan, restart Windows Explorer process, update Windows, log out and log back into your Windows account, create a new Windows account or to restore your system using system restore points. In this guide we are going to show you how to perform these methods by providing screenshots and detailed descriptions. Read the guide below, follow our described steps and see if any of the methods will solve this disappeared Start Menu problem for you.
Table of Contents:
Restart Windows Explorer
Start with with the simplest solution: restart File Explorer using Task Manager. Task Manager is very useful when there is a need to close/terminate a specific running program that is frozen, not responding, taking too many CPU resources, or simply not working properly. Task Manager helps to close programs and stop processes from running (when exiting normally does not work). To open it, press the Ctrl + Shift + Esc keys on your keyboard. Find Windows Explorer process, select it and click "Restart" button in the bottom-right corner. This will restart Windows Explorer for you, see if restarting it brings the Start Menu back.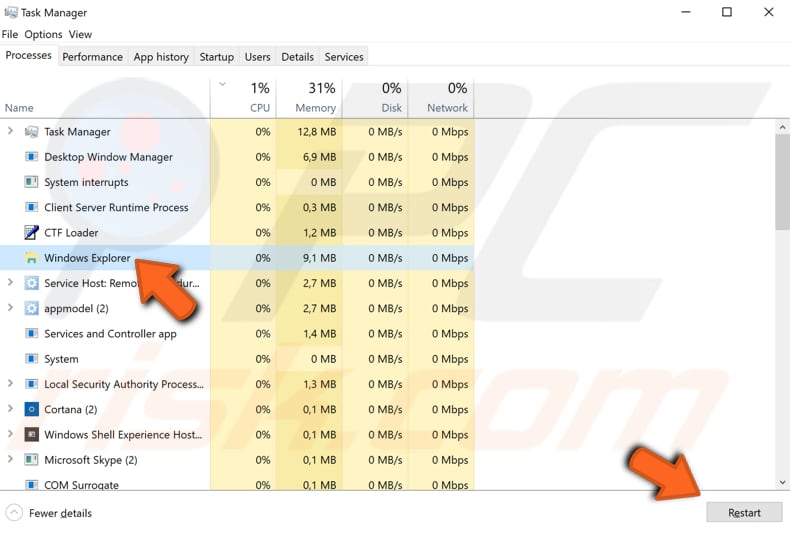 Run DISM Scan
DISM stands for Deployment Image Servicing and Management and it can be used to repair and prepare Windows images, including the Windows Recovery Environment, Windows Setup, and Windows PE. To run DISM scan you need to open Command Prompt as administrator. To open Command Prompt as administrator you will need to open Task Manager again first. Once you have the Task Manger open, click "File" and select "Run new task".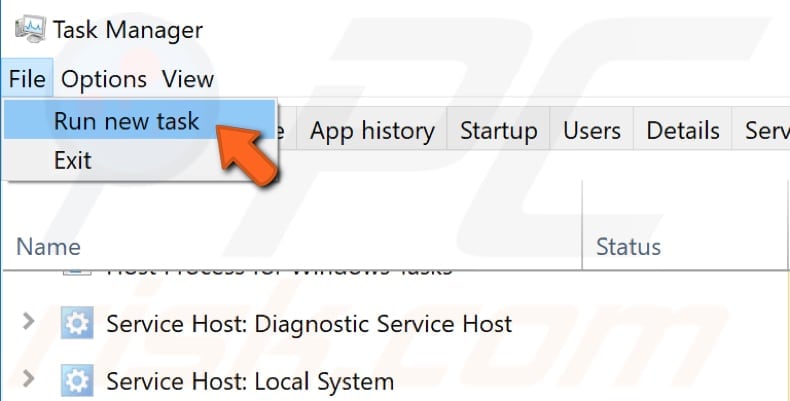 In Create new task window type "cmd" and tick the "Create this task with administrative privileges" checkbox.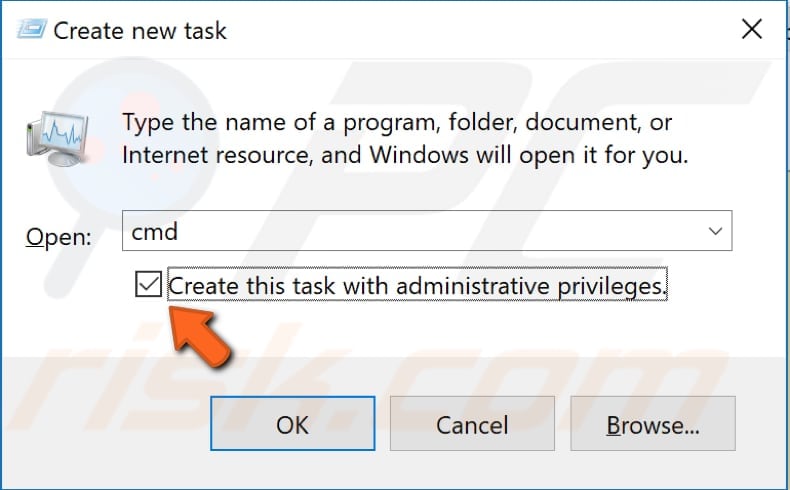 In opened Command Prompt window type the "DISM /Online /Cleanup-Image /RestoreHealth" command and press Enter on your keyboard to execute it. See if this solves the problem with the disappeared Star Menu. If not, then proceed to the next method.

Run System File Checker
Another thing you might want to try is to run the System File Checker. It is a utility in Windows that allows users to scan for corruptions in Windows system files and restore corrupted files. This guide describes how to run the System File Checker tool (SFC.exe) to scan your system files and to repair missing or corrupted system files. The "sfc scannow" option is one of the several specific switches available in the sfc command, the Command Prompt command used to run System File Checker. To run it you need to open elevated Command Prompt again. Open Command Prompt using Task Manager once again and type the "sfc /scannow" command, press Enter on your keyboard to execute this command. System File Checker will start and it should take some time to complete the scan. It should take about 15 minutes. Wait for the scanning process to complete.

When the scan is finished, type the "powershell" command and press Enter.

Now copy this command and paste it into Command Prompt by right-clicking the Command Prompt's background and press Enter. See if this makes Start Menu to appear.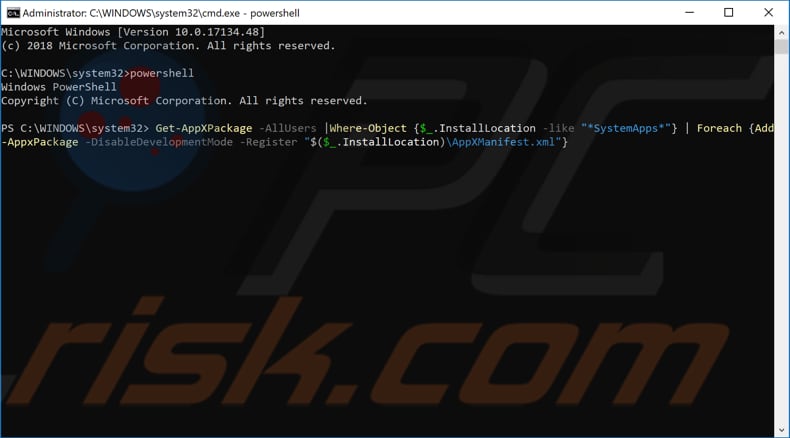 Log Out And Log Back In
Some users reported that a simple log out and log in solved the problem for them. However, this one might be only a temporary solution. To log out from your Windows account use the Ctrl + Alt + Delete keys. Press them one by one while still holding the previously pressed button and the security options menu will show up. Select "Sign out" option and then sign in back into your account and see if the Start Menu is now present.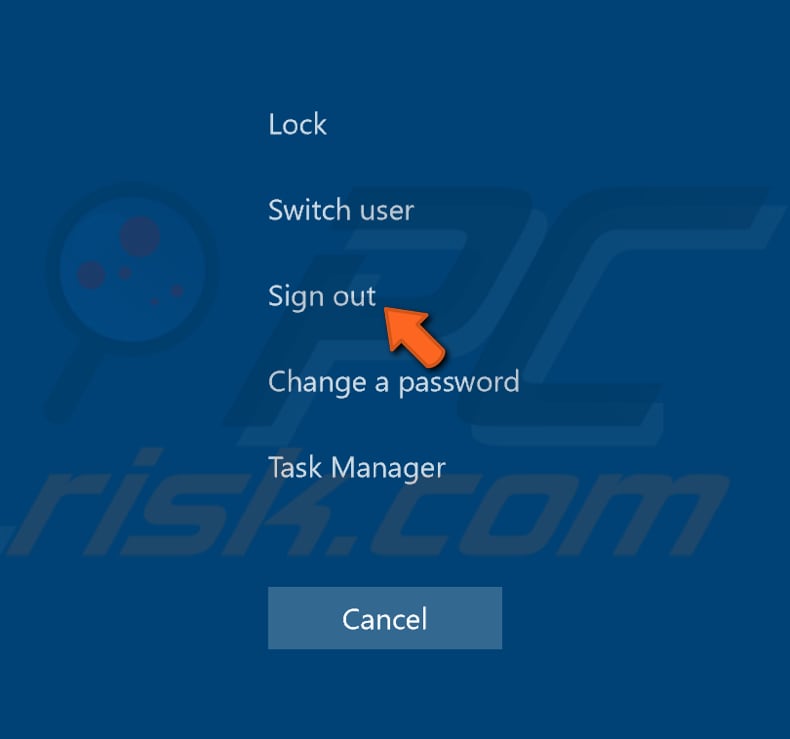 Uninstall Recently Installed Updates
It is possible that recently installed updates are making the Start Menu to disappear, if Start Menu disappeared after some of the updates, then you may need to uninstall recently those installed updates. Usually these updates are necessary for the system to run properly, but they could also cause some problems. If that is the case, then you should uninstall your latest Windows 10 updates from your Windows operating system. To uninstall updates open Run dialog box by pressing Windows key + R once again and type the "control update" command, press Enter.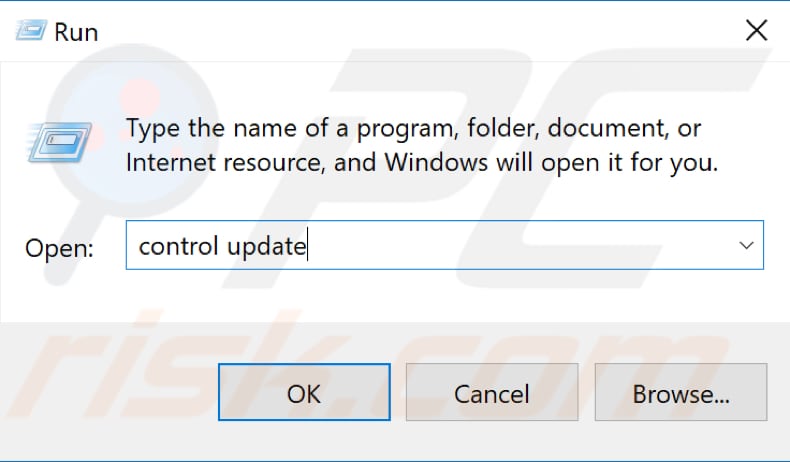 In Update & Security menu make sure that you are in the "Windows Update" section on the left pane, then click the "View update history" option.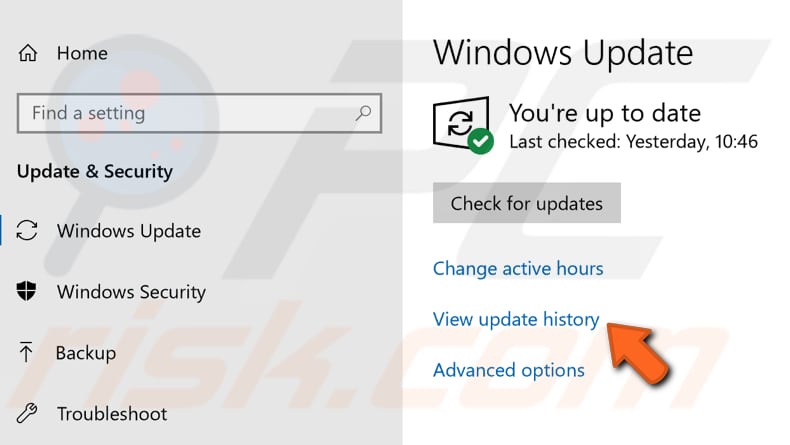 You will see a list of installed updates. Select the update you want to uninstall (the recently installed one) and click "Uninstall". If there were several updates installed, then uninstall the rest of the recently updates as well.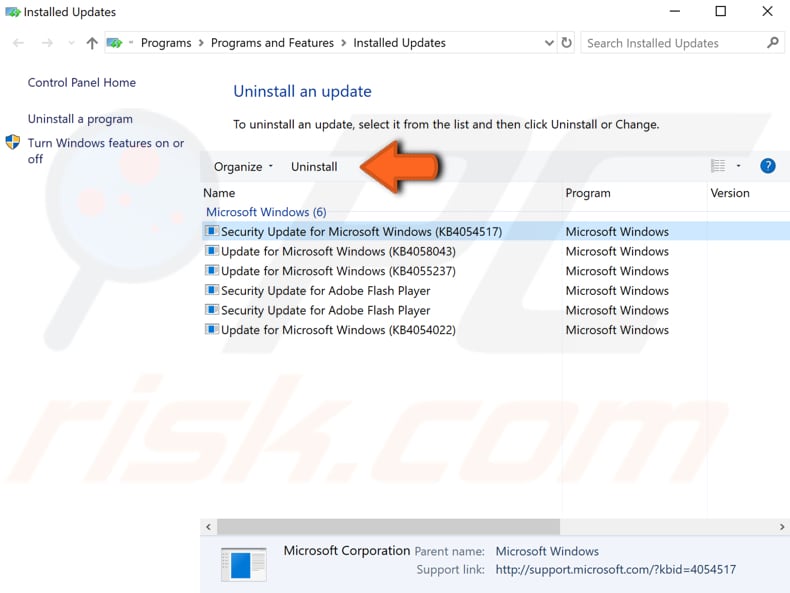 Restore Your System Using Restore Points
Another thing we recommend you to try is to restore your system using restore points. System Restore reverts everything to a saved restore point, but first, you must have one recorded. If a restore point does not exist on your computer, System Restore has nothing to revert to. With a created restore point, this feature will bring your system back to the previous working state, without affecting your files and data. If you have any system restore points that were created before the Start menu disappeared or began to keep disapearing, you might be able to fix the problem by performing a System Restore. To restore your system, launch Run box by pressing Windows key + R and typing the "rstrui.exe" command. Press Enter to launch System Restore.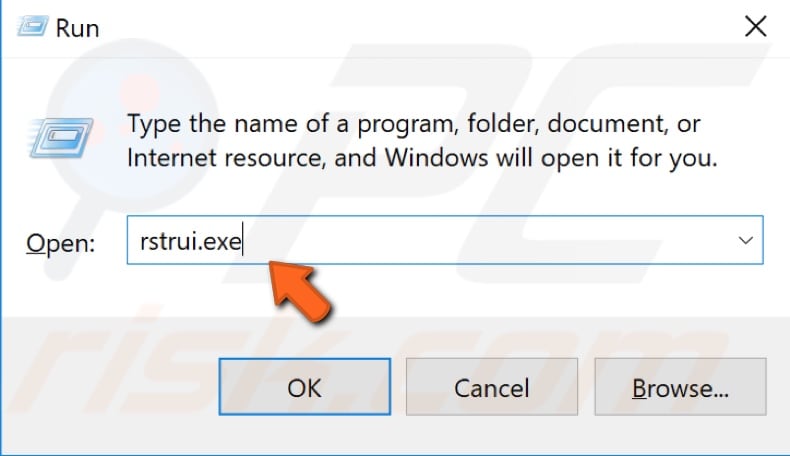 In the System Restore window, click "Next".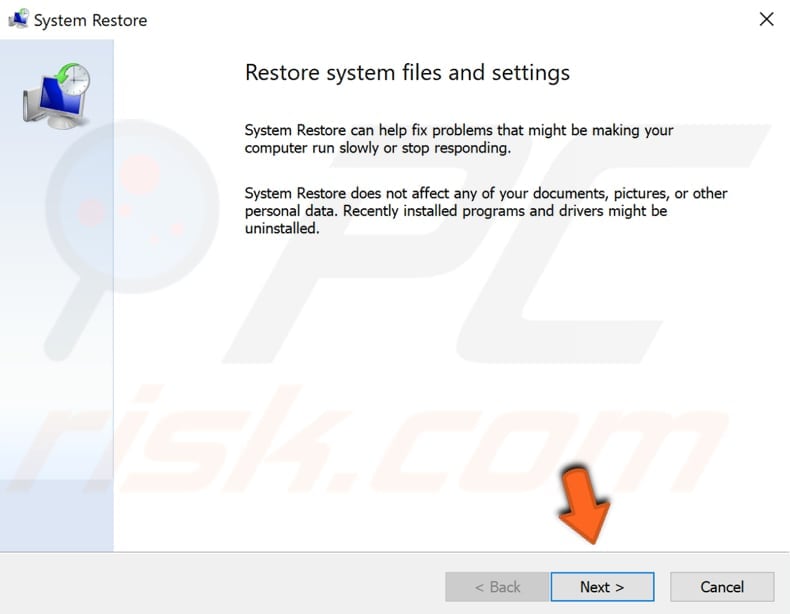 If there are restore points created, you will see a list of them. Mark the "Show more restore points" checkbox and it should display more restore points. Select the restore point that suits you best (depending on the time created etc.) and click "Next". Make sure to select a restore point where problems with the Start Menu were not present yet.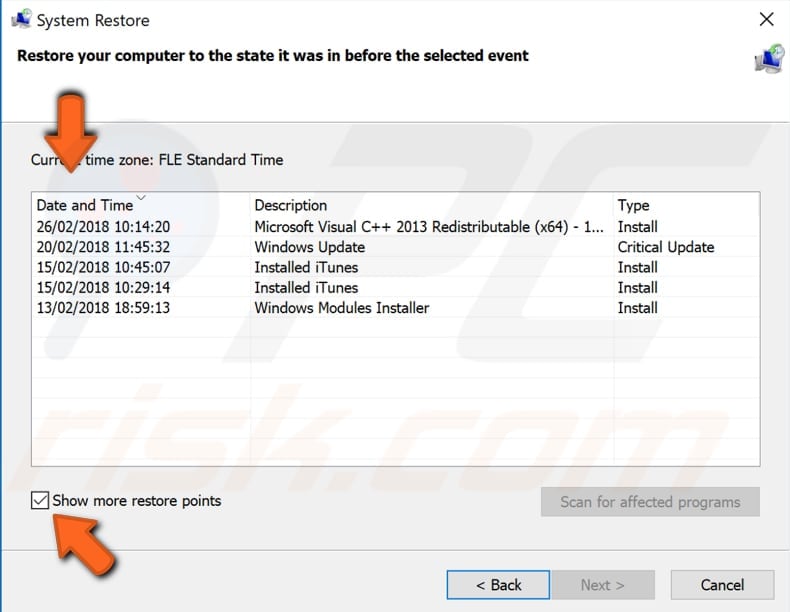 Confirm your restore point. Your computer will be restored to the state prior to the event detailed in the "Description" field. If you are happy with your choice, click "Finish" and the system restore process will begin.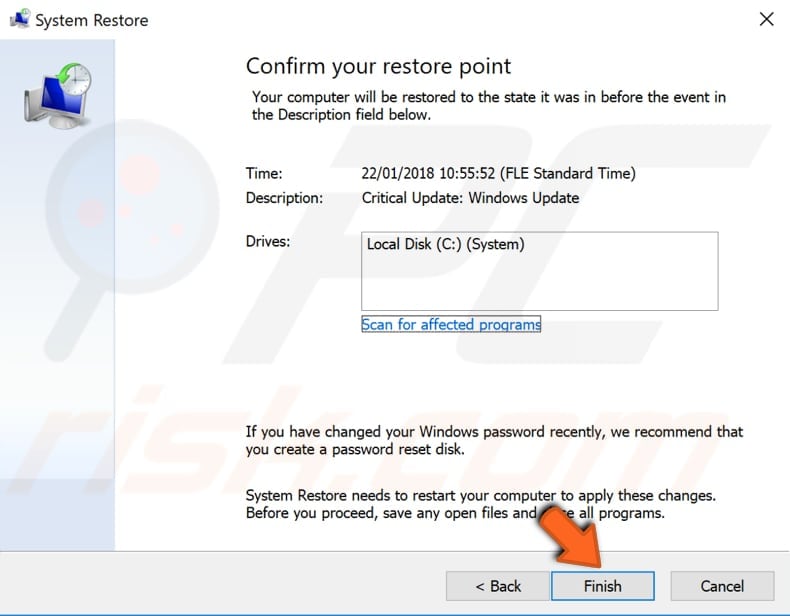 Create A New User Account
If none of the methods described above solved the problem, then we recommend you to create a new user account and copy all your personal data and files to your USB or some external hard drive, then move it to your new account. Some users reported that creating and using a new user account solved the problem for them and the Start Menu stopped disappearing. To create a new user account open Run dialog box again first, type "control" command and press Enter.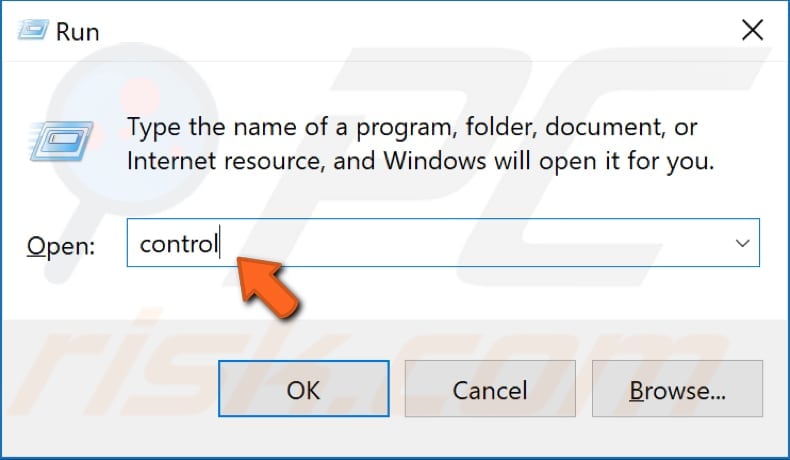 Find and click "User Accounts". If you are seeing this menu differently, then choose to view by large icons option in the top-right corner.

Now select the "Manage another account" option.

Click the "Add new user in PC settings" option.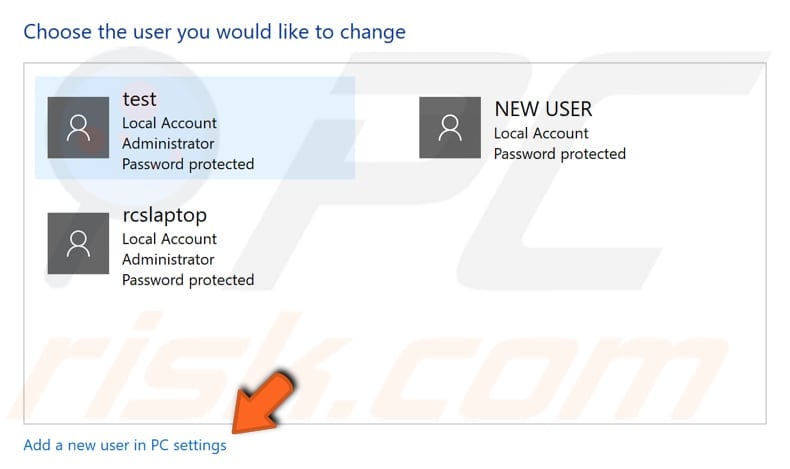 Now select the "Family & other people" option on the left pane and click "Add someone else to this PC" under "Other people".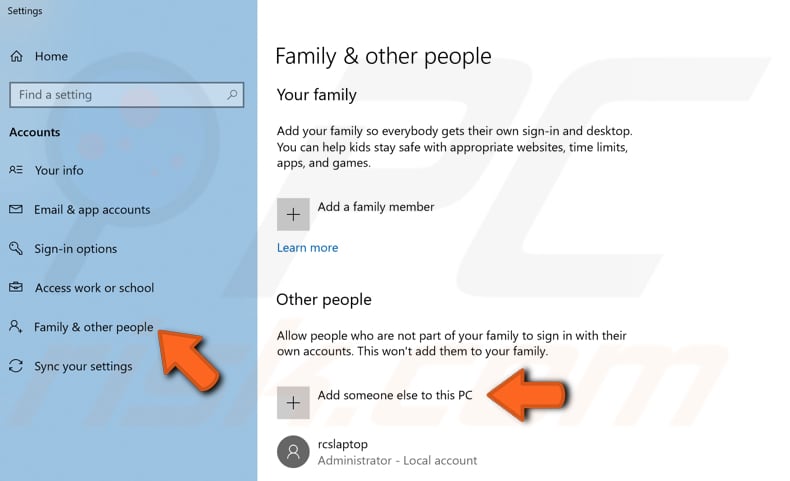 In Microsoft account window click the "I don't have this person's sign-in information" option.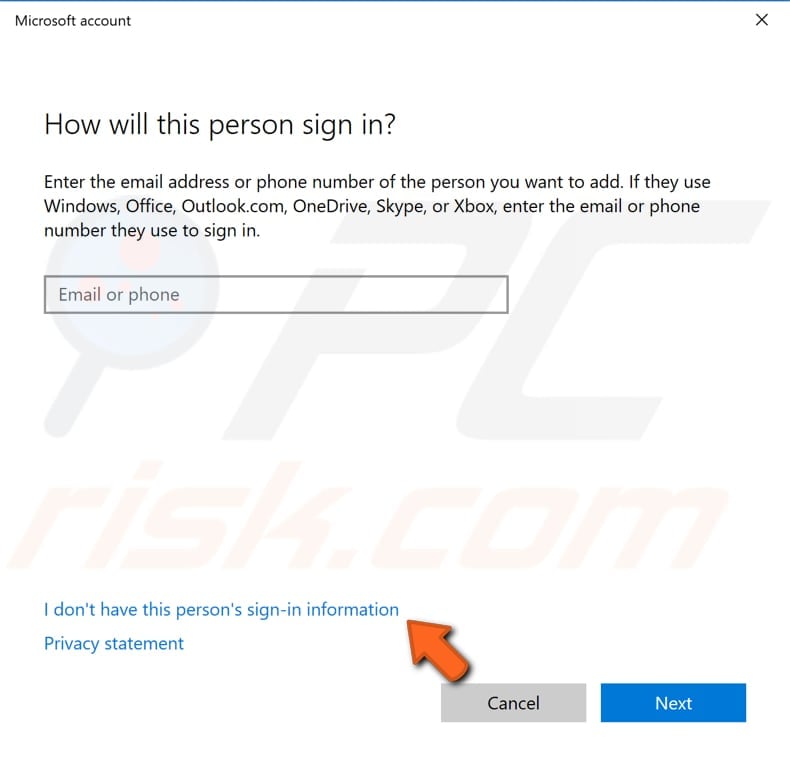 Now click the "Add a user without a Microsoft account" option.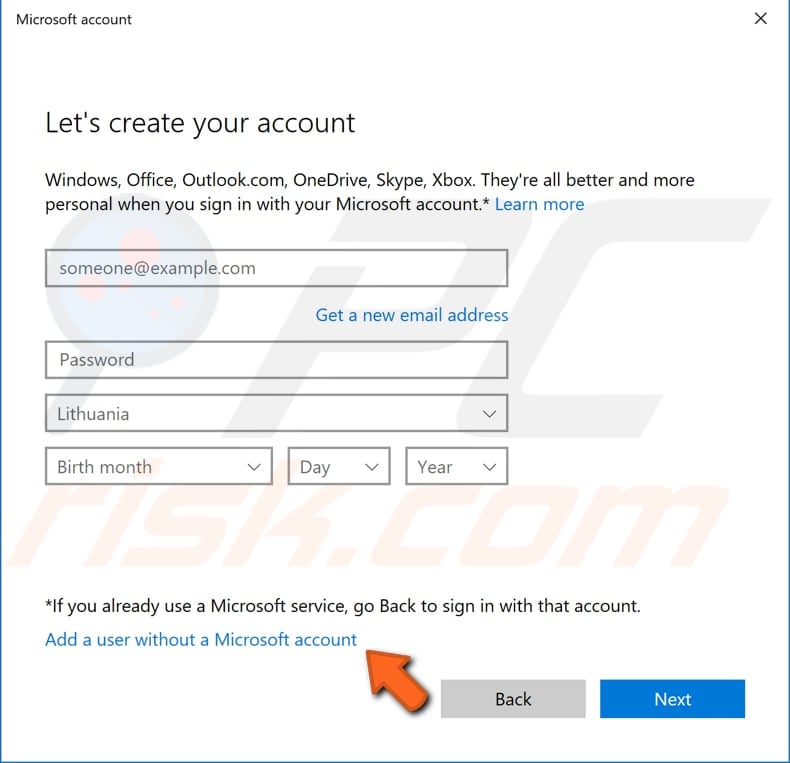 Give your new account an username and type the password for it, then fill the security questions forms and click "Next". This will create a new account for you. You can now start using it and copying your files from the old one.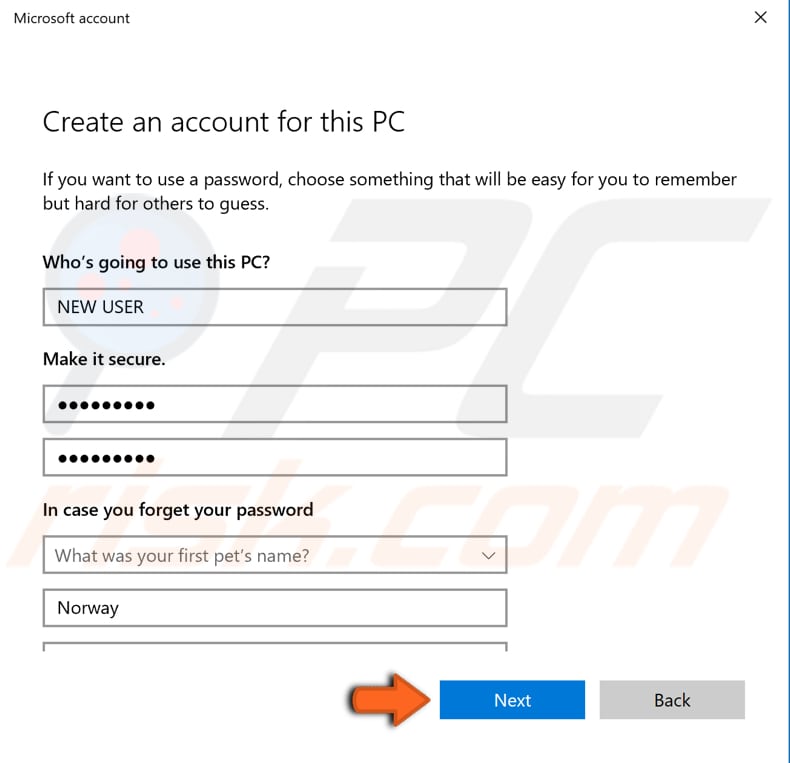 That's it, we hope that you found a working solution here and the Start Menu is now working without any problems. If there is another method for this problem that you are aware of - do not hesitate to share it with us and with the others by leaving a comment in our comment section below.