Function Keys Not Working
Laptop's Function Keys Not Working. How To Fix It?
Most computer keyboards have the twelve function keys from F1 to F12 on them and every of these function keys have a special function defined by the operating system or by a currently running program. It means that these function keys could trigger different actions, depending on the operating system or on the currently running program. These keys could also be used together with the Alt (Alternate) or Ctrl (Control) keys.
By using the "F" keys users can make their computing experience easier and faster, they can be used as shortcuts in order to perform various actions. In some cases the F7 and F9 keys do not have a specific function, however, they could be used as shortcuts in specific programs like Microsoft Word or Microsoft Excel. Some users reported that not only the F7 or F9 keys are not working, but all of the function keys are not triggering any actions as well. In this case it usually means that none of the functions are working at all.
If you are reading this, then most probably you are one of the users who is having problems with the function keys and you are unable to use them. It is hard to tell what exactly is causes this problem since there are different keyboards on different laptops. However, there are various general methods that could possibly solve this problem and trying out all of them should eventually make the function keys work again. In order to solve this problem you might need to run the Windows troubleshooter, disable Filter Keys, update drivers, configure VAIO service (for VAIO owners) and some other methods. To find out how to apply these different methods read our guide below and follow our described steps (with screenshots).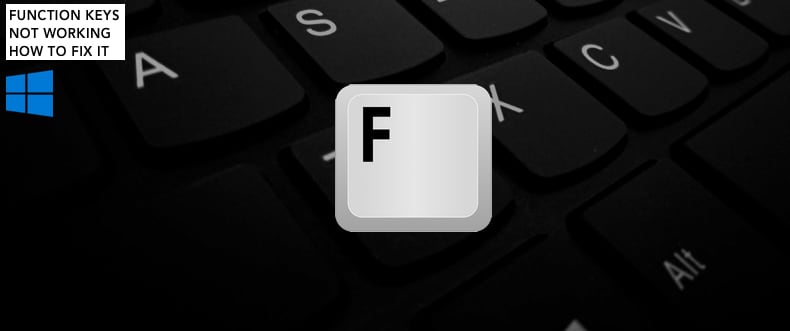 Table of Contents:
Run Windows Troubleshooters
The first thing we recommend you to try is to use one of the Windows troubleshooters which could solve this problem without the need to use more complex solutions. Windows includes a number of troubleshooters designed to quickly diagnose and automatically resolve various computer problems. Troubleshooters cannot fix all problems, but they are a good place to start if you encounter a problem with your computer, operating system or connected devices. In this guide we are going to show you how to run the built-in Hardware and Devices troubleshooter and the Keyboard troubleshooter. To start troubleshooting, go to Settings and type "troubleshoot", select "Troubleshoot" from the list.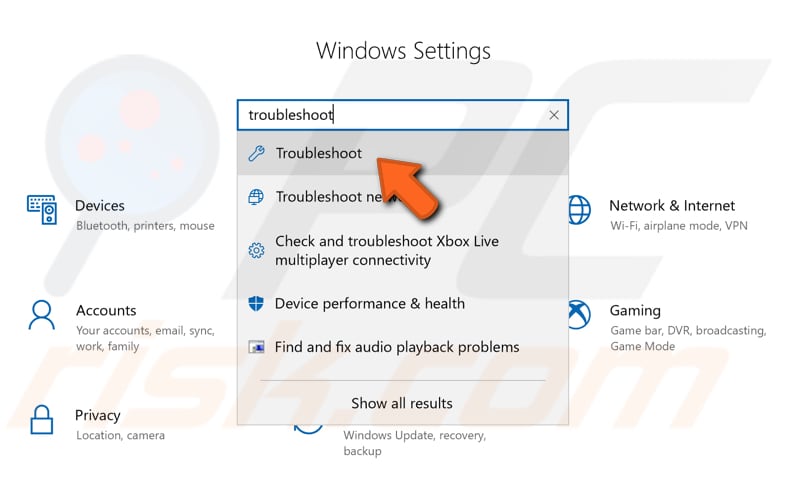 Now find the "Hardware and Devices" troubleshooter under "Find and fix other problems", select it and click the "Run the troubleshooter" button. Windows will start looking for problems related to the devices and hardware.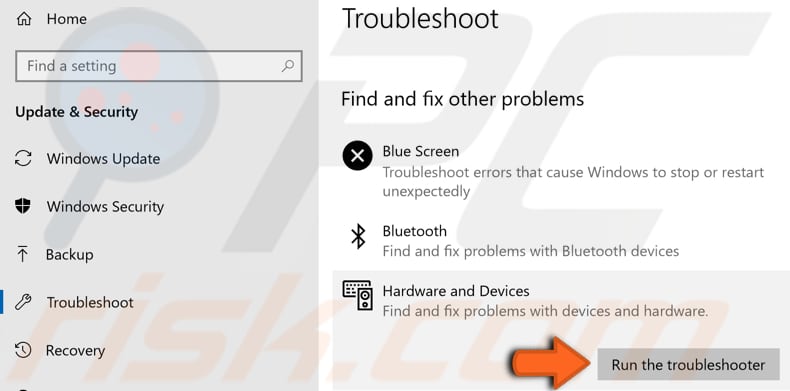 Now select the "Keyboard" troubleshooter and click the "Run the troubleshooter" button again. See if it finds and fixes any problems with your computer's keyboard settings.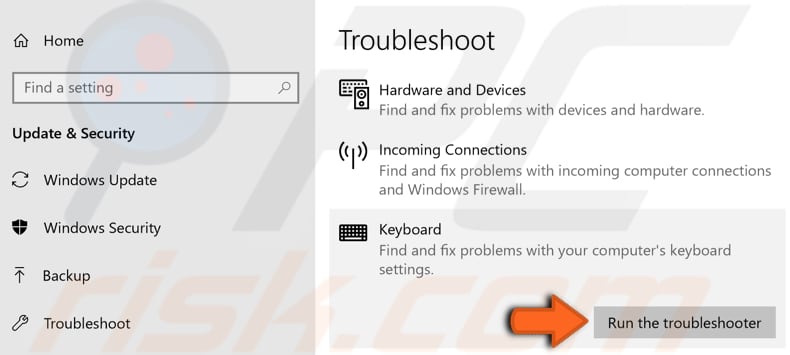 Configure Services
Windows Services (also know as services.msc), are used to modify how Windows services (and not only Windows services) run on your system. These services are responsible for running available programs and managing many system settings and resources. You can modify a service's settings for security, troubleshooting, and performance-related reasons. If you are using Sony VAIO laptop, then you will need to check the "VAIO Event Service". Press Windows (Win) key + R, or simply right-click Start and select "Run" from the contextual menu. In Run dialog box type "services.msc" and press Enter or click "OK".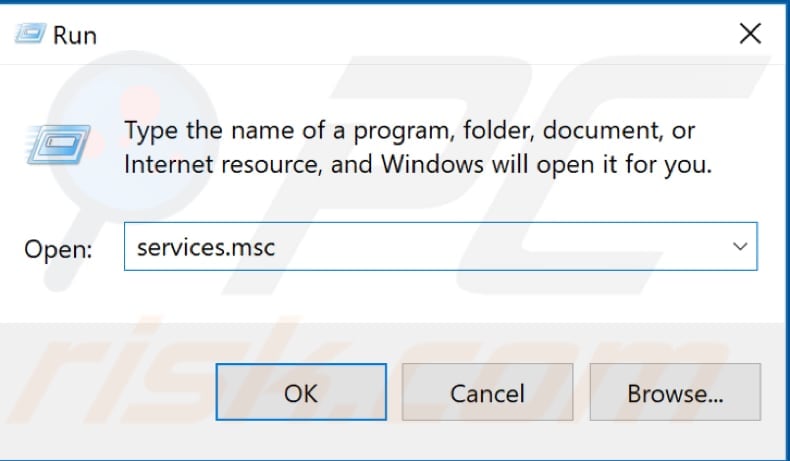 Find the "VAIO Event Service", right-click it and select "Properties" from the contextual menu.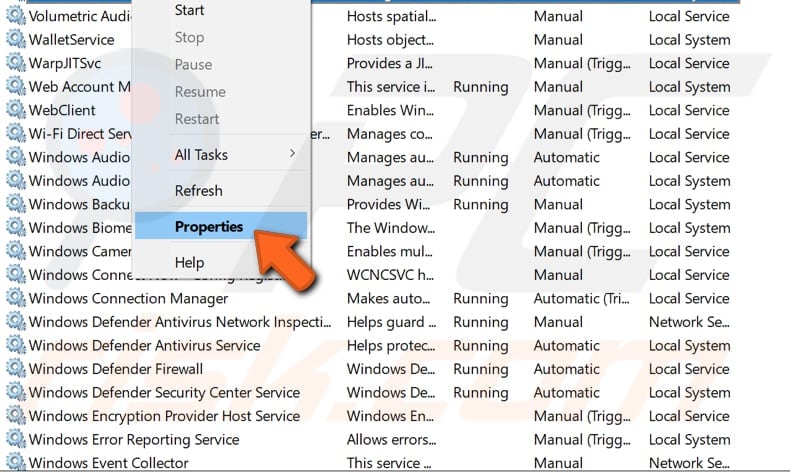 Find "Startup type" and make sure that it is set to "Automatic" or "Automatic (Delayed Start)" and click "Apply" to save the changes (if there were any made). See if the function keys on your VAIO laptop are now working without any problems.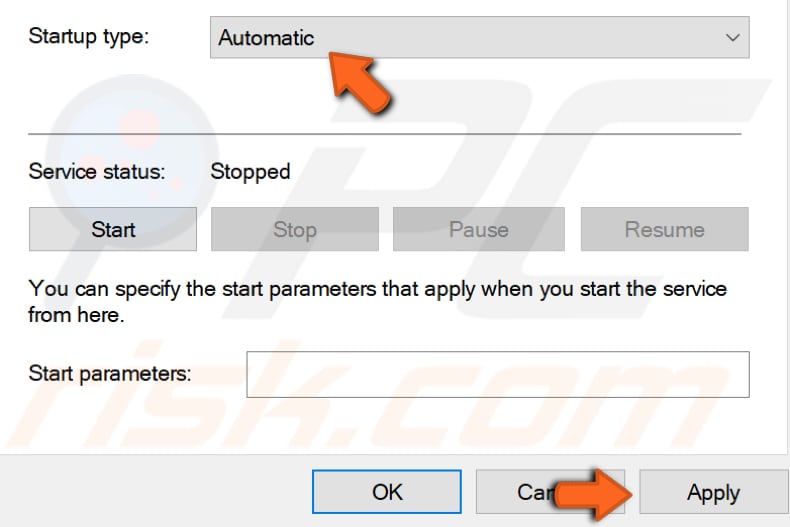 Reinstall Keyboard Drivers
Device driver is a software that informs the operating system and other software how to interact with particular hardware. It is rather like a translator between software and hardware, since they often are created by different manufacturers, companies, or people. The driver facilitates smooth communication between hardware and software. In most cases, computers are unable to send and receive data correctly without drivers. If the appropriate driver is not installed, the device might not function properly, if at all. In order to reinstall Keyboard drivers open Device Manager by right-clicking the Start button and selecting "Device Manager" result from the contextual menu or type "device manager" in Search and click the "Device Manager" result.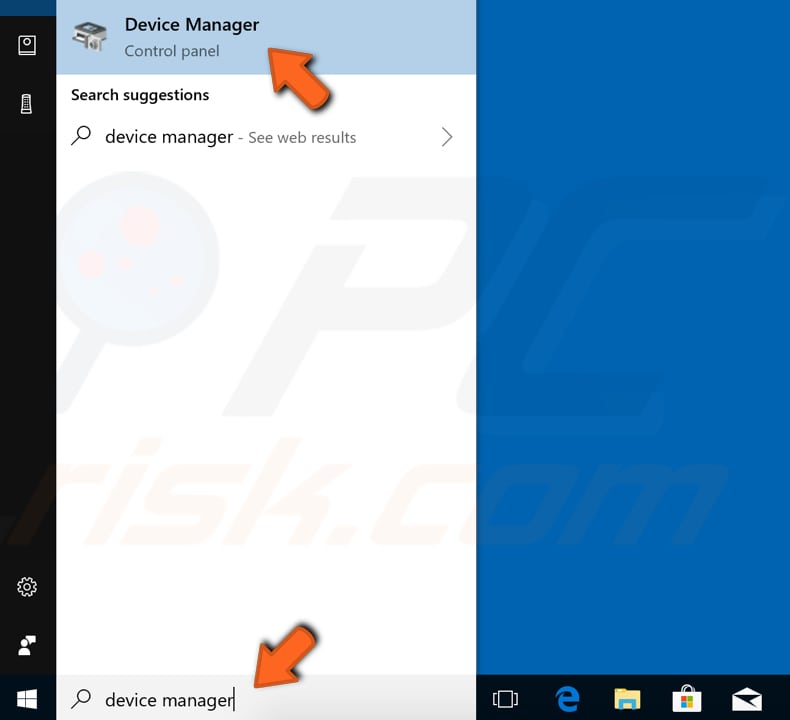 In Device Manager you will see a list of devices connected to your computer. Expand the Keyboards section, right-click your keyboard and click the "Uninstall device" option.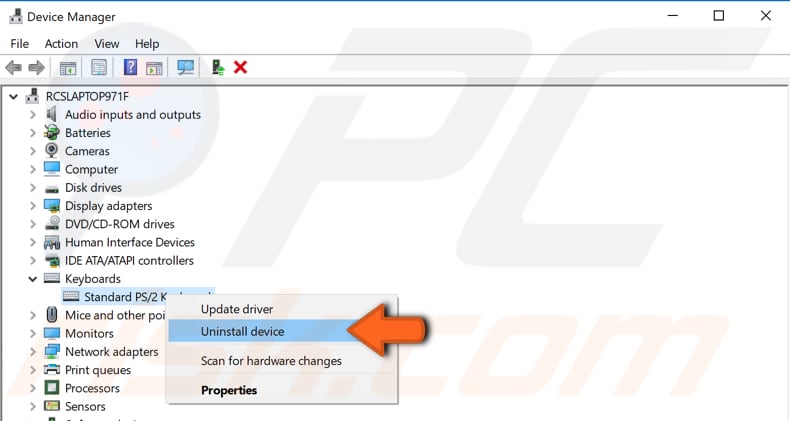 Click the "Uninstall" button to confirm the uninstall.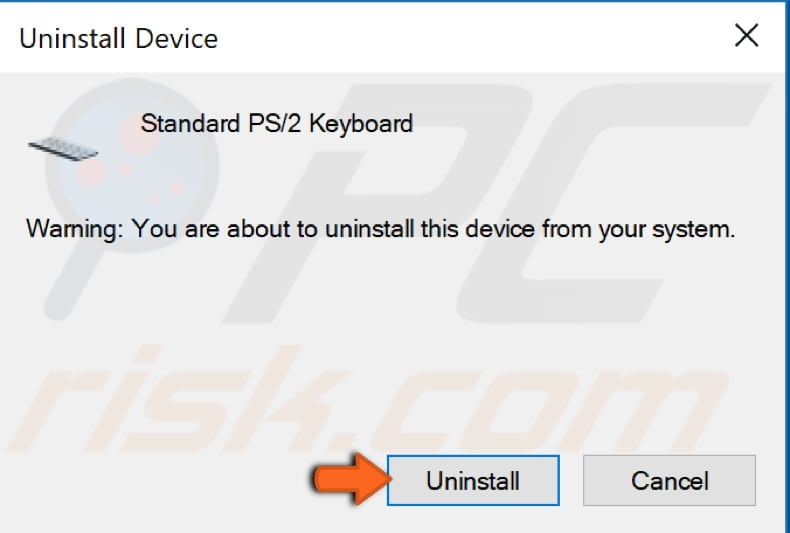 Restart your computer and the missing keyboard drivers should be installed by Windows automatically. If for some reason Windows could not or won't install the missing (uninstalled) drivers, then go to Device Manager again and right-click your computer name, select "Scan for hardware changes". It should detect missing drivers and install them.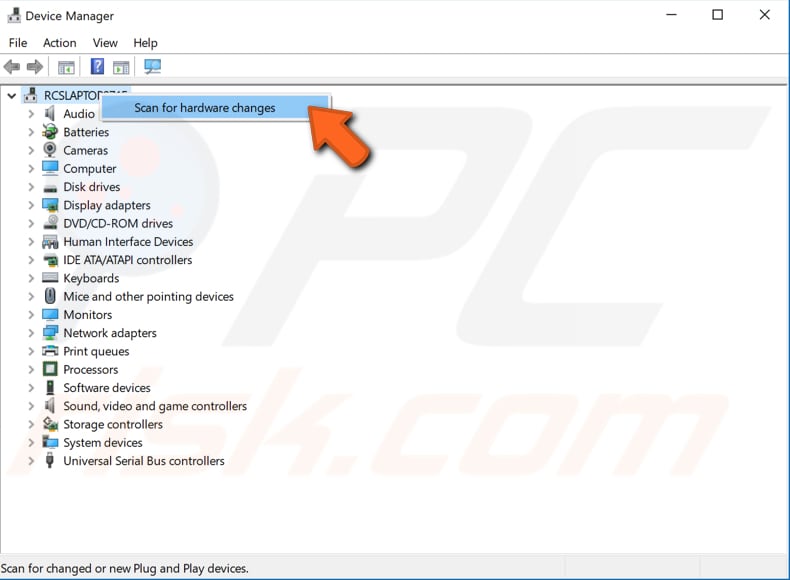 It reinstalling keyboard drivers could not solve the problem, then you might need to update or reinstall all the other drivers as well. Since it is a long process, we recommend you to use some third-party driver installer. In this case we would recommend you to try our the Snappy Driver Installer. it is a powerful free driver updater tool for Windows that can store its entire collection of drivers offline. Having offline drivers gives Snappy Driver Installer the ability to have access to fast driver updates, even if there is no active internet connection. Snappy Driver works with both 32-bit and 64-bit versions of Windows 10, Windows 8, Windows 7, Windows Vista, and Windows XP. Drivers are downloaded through Snappy Driver Installer in what are called driverpacks, which are just collections (packs) of drivers for various hardware like sound devices, video cards, network adapters etc. It can also show duplicate drivers and invalid drivers and it separates the updates that require you to restart your computer so it would be easier to distinguish them from the rest. You can download Snappy Driver Installer from here. 
Disable Filter Keys
Some users reported that disabling the Filter Keys feature actually solved the problem for them. Filter Keys is an accessibility feature in Windows operating systems which makes the keyboard to ignore repeated or brief keystrokes. In order to disable Filter Keys feature go to Windows Settings and click the "Ease of Access" option.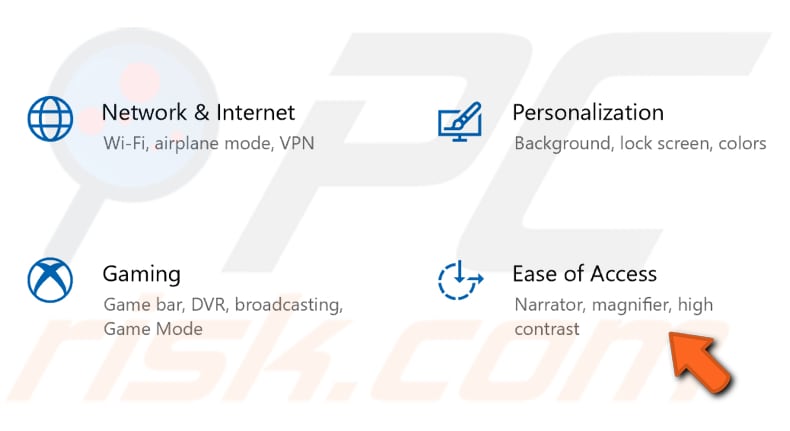 Select the Keyboard section on the left pane and make sure that the "Use Filter Keys" feature is turned off.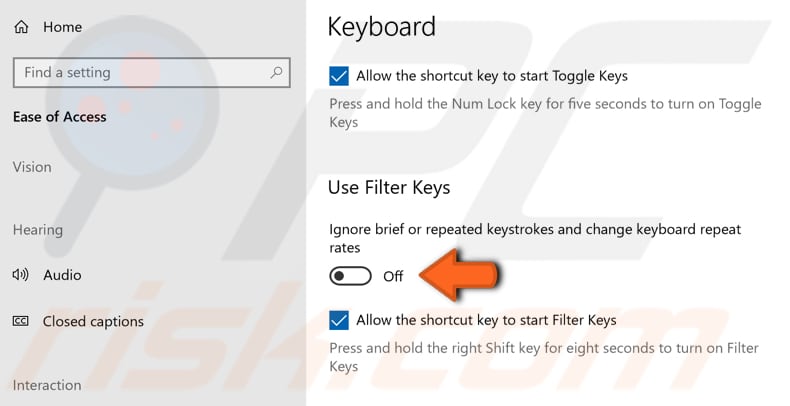 Other Solutions
If there is a Synaptics Pointing Device installed on your Windows, then you might want to try to uninstall it. It is possible that the default driver is interfering with Windows operating system. To uninstall it simply go to Programs and Features window where all of the installed programs are listed and uninstall it. If there is some HotKey software installed, then uninstall it as well.
If you are using a HP Notebook, then shut it down and unplug the AC adapter. Remove the battery and hold down the Power button for about 30 seconds. Insert the battery and plug in the AC adapter back. Now turn on your computer and tap the Esc key as soon as it starts to launch the Start-Up menu. Press the F10 button (it should work at this point) to enter the BIOS menu. Press F5 or F9 (depending on the BIOS) to load the defaults and use the arrow keys to select "Yes", press Enter. Now press F10 to save the setting and use the arrow keys to select "Yes" again, press Enter. If the function keys are still not working, then uninstall the HP System Event Utility and restart your computer. Reinstall the HP System Event Utility and restart your computer again, see if this solves the problem with the function keys.
If you are using a Dell laptop, then try to simply press the Fn + Esc keys on your keyboard and see if this solves the problem. Some Dell users reported that this simple combination solved the problem for them in a second.
That's it, we hope this guide was helpful and you were able to make the function keys to work again. If there is another method which solved this problem for you and it is not mentioned in our guide - do not hesitate to share it with us and with the others by leaving a comment in our comment section below.
Video Showing How To Fix Function Keys: