Thank you for downloading Plumbytes Anti-Malware - an anti-malware tool that constantly monitors your computer and is capable of removing malware, spyware, browser hijackers and ransomware. Plumbytes Anti-Malware is a compact, easy-to-use and reliable software for protecting and cleaning up your PC. Today, annoying ads open new browser tabs without permission and install junk extensions, add-ons and programs on every unprotected computer. So, it is obvious every PC needs some kind of protection that would block malicious actions working together with an antivirus while the user is surfing the internet. Ordinary antivirus programs can not detect all attacks as not every attack is categorized as a virus infection. If you need assistance removing malware please use our forum. If Plumbytes Anti-Malware didn't help you, alternatively you can try using SpyHunter or Malwarebytes Anti-Malware.
Screenshots of Plumbytes Anti-Malware: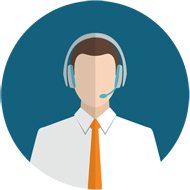 Absolutely Free 24/7 Technical Support by Plumbytes IT Experts. Get the best advice and technical support from Plumbytes experts to be completely protected from malware.