Thank you for downloading SpyHunter - a robust anti-malware program that specializes in adware, malware and ransomware removal. Having this application installed on your computer will ensure that you are protected from all the prevailing malicious threats. SpyHunter is equipped with a powerful real-time scanner that will block any malicious application from infiltrating your computer. Note that preventing malware infections is always a better solution that trying to remove them and reverse the already done harm. This rule is especially true when dealing with ransomware infections. You can read more about SpyHunter's features here. If you need assistance removing malware please use our forum. If SpyHunter didn't help you, alternatively you can try using Plumbytes Anti-Malware or Malwarebytes Anti-Malware.
Screenshots of SpyHunter:
Certifications:

To provide reassurance with online security and privacy, SpyHunter is CERTIFIED as a Trusted Download Program by TRUSTe, which is the leading online privacy solutions provider.

SpyHunter is an OPSWAT Certified Partner with a Bronze Antimalware Certification.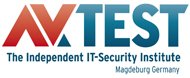 AV-TEST examined the repair functions of Spyhunter - it reached a total test score of 120 out of 120.