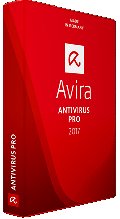 Works with: Windows XP (32-bit) (SP2), Windows Vista (32-bit and 64-bit), Windows 7 (32-bit and 64-bit), Windows 8 (32-bit and 64-bit), Windows 8.1 (32-bit and 64-bit), Windows 10 (32-bit and 64bit)
One thing you notice when you read about this product is they list many features but do not provide many technicals how they work. And these are difficult to test on your own. For example they say they protect you from ransomware. But how? Without giving some description of how it works it's difficult to know whether it works at all. Of course the average consumer might not care about that but someone who knows more about such things would be skeptical.
Platforms: PC, Mac, Android
Features:
● App lock—lets you assign a PIN to lock certain apps.
● Identity Safeguard—again they say "Checks whether you or your contacts' email addresses have been hacked." But without saying how they do that one would be skeptical. One way they could do that is to have their researchers download lists of stolen email addresses from hacker forums, where those are sold, and see if your address is listed there.
● Device Control—locate lost devices.
● Secure Finances, Banking, Shopping—they do not provide a lot of technical details about this.
● Secure Home Network—checks that your PC is not a member of a botnet, which are machines that have been taken over by hackers to hide their activities.
● Self-defense—keeps malware from turning off the anti-virus software.
● Email protection—no details provided on how this works. It is probably browser based instead of being part of, say, Thunderbird or Outlook desktop email clients.
● PUA Shield—looks for malware embedded inside legitimate applications. It should not be possible to do that on Windows, as those are signed by a certificate issued by Microsoft, which flags any changes to those files. However it is possible to embed code inside PHP and JPG files.
● Web protection—blocks phishing links.
● Network protection—scans ports on the PC looking for attacks. No details given here. It would not be possible to read encrypted HTTPS traffic. They could read HTTP. And inbound ports for encrypted SSH and unencrypted telnet should be shutdown by default anyway. Other ports would have to be opened to allow any kind of access. So it could be that it checks if any of these closed ports have been opened by any kind of malware.
● Firewall Manager—included with the Internet Security Suite product. Of course Windows already has a firewall. But users might find this one easier to understand. In fact that is what Avira says in their sales pitch.
● PC Speed up and Tune up Tools—is a separate product called Optimization Suite that must remove temporary files and make other system changes to speed up the machine, such as change the page size and memory settings.
● VPN—like Avast Pro, Avira also offers a VPN service. These also costs extra. The idea is you can download movies from Pirate Bay or visit sites where you would want to protect your privacy from the long reach of the police or Hollywood copyright attorneys. Know that there is a lot of fraud and hyped claims in the VPN market. Business users use that to let employees connect to their network securely over the public internet. But this consumer product is not for that, since it does not let the user login to the corporate user directory.
Screenshots:
Price:
$44.99 1 device, 1 year Antivirus Pro
$57.99 1 device, 1 year Internet Security Suite
$57.99 1 device, 1 year Optimization Suite
$9.99 for Android
Free on Mac
AV Testing Lab:
This independent testing lab gives them a Top Rating and 5 stars for protection, performance, and usability.