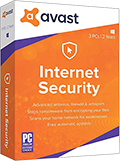 Works with: Windows XP (32-bit) (SP3), Windows Vista (32-bit and 64-bit), Windows 7 (32-bit and 64-bit), Windows 8 (32-bit and 64-bit), Windows 8.1 (32-bit and 64-bit), Windows 10 (32-bit and 64bit)
Almost all off the current top antivirus producing companies offer a free version of their product in one form or the other. This has placed many of their bottom tier products in somewhat of a problem. Can they compete with their free counterpart, or phrasing the problem differently do they offer more benefits that outweigh the increased cost? To solve this problem companies may rely on clever marketing but it will almost always come down to the value offered by the antivirus suite versus the free version. It would seem that Avast Internet Security is not only competing against tough competition but also the free version of itself.
Cost
Many antivirus producers are wondering what it takes to make a successful paid for suite. What needs to be included to justify the price tag versus the free version? Avast Internet Security includes a robust firewall and spam filtering which are popular additions amongst the majority of other companies. Internet Security further adds ransomware protection to prevent modification of important files and a sandbox feature that experts can use to examine suspect files.
The addition of these extra features on top of the free version will cost the user 59.99 USD for one year. That will buy the customer one license, a more practical deal then is the three license deal at 79.99 USD. This is a popular price point. Much of Avast's competition goes for the same or a very similar amount and the competition includes Bitdefender, ESET, Kaspersky, and Trend Micro. McAfee Internet Security goes for 89.99 USD but it does allow for the buyer to install it on every PC in a home.
What of Avast Pro some of you might be asking as an alternative option. Avast is in the process of discontinuing the product and not promoted for new installations, though existing users can still renew their Pro package.
Initial Setup
In order to install Internet Security on your PC, you will need a Windows PC with any version from XP Service Pack 3 to Window 10. Further, you will need 256MB of RAM and 1.5GB of hard drive space available. This means that it will be able to install on all modern PCs and the majority of older systems. If you tick all those boxes setup is simple. This has become the industry standard and deserves a little mention.
As with other antivirus offerings, Internet Security will conduct an initial scan. The time taken for the initial scan will vary widely and is heavily influenced by the system been scanned. Users can expect scan time s to decrease over time.
User Interface
Those familiar with the product will notice nothing, if anything at all, has changed in terms of the interface and appearance. The now familiar appearance dominated by the standard green check mark next to the words "You're Protected" or the red X if something is wrong and needs attention is retained. There is a button to start a Smart Scan, which checks for malware, weak passwords and vulnerable software as well as network and performance problems. Three clicks away are the Protection settings, which let you start a full scan, scan specific folders or run a boot-up or custom scan. You can scan any single item by right-clicking it in Windows Explorer. You can schedule scans to run daily, weekly or monthly.
In general, the interface is simple and intuitive. At the same time, it is customizable for those looking to make their experience more efficient or better for specific needs. Here too Avast keeps up with the competition where professional and intuitive interfaces have become the norm. Avast's color scheme has always marked it out as different with the dark grey, purple, and green compared to the white used by many other companies.
Features
It is wise to first address the features shared with the free version. This includes Avast full arsenal of malware protection. This includes the familiar scan settings and by clicking the smart scan button launches a multifaceted system scan. It checks browser add-ons, scans for active malware, identifies performance issues, seeks out for network security problems, flags software that lacks security patches, and warns about weak passwords. The Wi-Fi Inspector crawls your network, whether wired or wireless and lists all found devices. Be warned though, in a modern household, full of the Internet of Things devices, the list can be quite long. It displays its findings visually, with the router at the center surrounded by concentric circles. Devices that have connected most recently show up in the innermost circles. It will simultaneously flag any possible network security problems.
Another shared feature presents as a browser extension for Chrome and Firefox, Avast's password manager component handles all the basics. It captures credentials as you log in to secure sites, and offers to replay them when you revisit those sites. It handles multiple sets of credentials for the same site, and two-page login forms don't give it trouble. This will not fill out entire forms, but it will fill credit card data in web forms. You won't find advanced features like secure password sharing or two-factor authentication, however, it takes care of the essential tasks of a password manager. The Online Security feature, also implemented as a browser extension for Chrome and Firefox, adds another layer of defense against malicious and fraudulent websites. It marks dangerous links in search results pages. You can use it to actively block ad trackers and other trackers from gathering information about your online activities. Its SiteCorrect feature kicks in when you misspell a popular domain name, keeping you safe from typosquatting sites.
The features you get with Internet Security that deserve special mention are the robust firewall, ransomware shield, and the spam filter. The firewall is a security must is incredibly capable of making sure programs don't abuse their access to your network and internet connections. For program control, Avast defaults to a mode called Auto-decide, meaning that it makes its own decision about each new program. For testing, I tried switching to Ask mode. Doing so didn't result in a spate of popups about internal Windows components, because Avast had already created rules for those components in Auto-decide mode.
The Ransomware Shield component blocks all unauthorized modification of files in protected folders, and you can bet a ransomware attacker is not on the authorized list. By default, Ransomware Shield protects the Desktop, Pictures, and Documents folders for all users. You can add or remove folders from the protected list. You can also add to the list of protected file types, useful if your important data files that don't fall among the default types. When a program tries to modify any protected file, Ransomware Shield checks it against its cloud database of known clean programs. If the program comes back as unknown, you get a notification, and you can choose to block or allow the app. That means you can easily give the go-ahead if Avast blocks the brand-new photo editor you just installed. But if the warning is unexpected, you should block the app, and run a full scan for malware.
Lastly, the spam filter checks your incoming POP3 and IMAP email traffic, marking spam and phishing messages by modifying the subject line. If you're using Microsoft Outlook, it filters any type of email account and automatically moves unwanted messages to the spam folder. Those using some other email client must define a message rule to divert the marked messages. The full set of spam configuration options still isn't very complex. There's another chance to set the sensitivity level, here described just as Low, Medium, and High. You may want to check the box that tells it to whitelist the recipients of your outbound emails, so you don't accidentally block valid responses.
Protection
At the core of any antivirus offering is the malware engine and the success of any product free or otherwise depend on how good of a job this does at protecting your PC. Internet Security scored 17.5 of 18 possible points in tests by AV-Test Institute, and it achieved an Advanced+ rating (the highest possible rating) in all four tests by AV-Comparatives. SE Labs certified it at the AA level, the second-best of five certification levels. And it passed both rigorous tests imposed by MRG-Effitas. What this ultimately means is that Avast scores reliably well in terms of protection.
Screenshots:
System Requirements
Windows 10 except Mobile and IoT Core Edition (32 or 64-bit); Windows 8/8.1 except RT and Starter Edition (32 or 64-bit); Windows 7 SP1 or higher, any Edition (32 or 64-bit); Windows Vista SP2 or higher, except Starter Edition (32 or 64-bit); Windows XP SP3, any Edition (32-bit)
Windows fully compatible PC with Intel Pentium 4 / AMD Athlon 64 processor or above (must support SSE2 instructions)
256 MB of RAM.
1.5 GB free space on the hard disk.
Internet connection to download, activate, and maintain updates of the program and antivirus database.
Optimally standard screen resolution not less than 800 x 600 pixels is recommended.
Conclusion
While Internet Security does include some important features over the free version it is still very hard to compete with free. Ultimately though for the average home user the features are needed, what will frustrate certain customers are the features you might want but have to then pay for that are not included in Internet Security. This has become a hallmark of Avast products rather than the better than expected protection and necessary extra features. The suite still struggles to find its value as a standalone product as many users will find the free sufficient while those looking for maximum security will by Premier. Internet Security then is the awkward middle child who never really fits in.