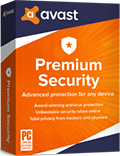 Works with: Windows 7/8/8.1/10 (32-bit and 64-bit)
Many other antivirus vendors offer an incredibly wide range of products, with features increasing as the does the price. Avast has taken a far different direction and streamlined the paid options to two and if you include the free antivirus, the company only offers three products. The product which is the anchor and which will draw consumer attention is Avast Premium Security. The question is raised then does Premium Security measure up to competitors like Kaspersky, Bitdefender, and Norton? From the get-go, Premium Security is already costlier than some of its competitors and is resource heavy when compared with other top tier products. Those to black marks normally spell the end for a product looking to score 4 or more stars in traditional rating reviews. Premium Security to its credit does do a lot right despite the black marks and will for the needs of consumers.
Appearance of Avast Premium Security: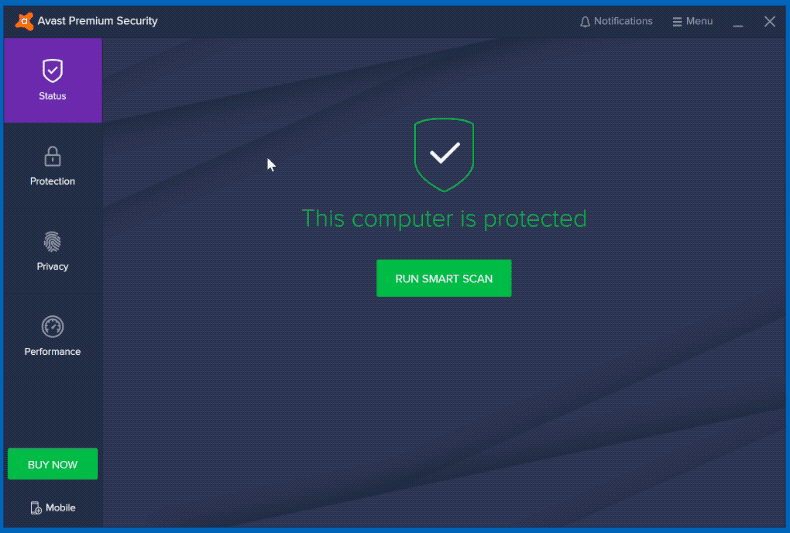 Product Range
When revamping and renaming products past customers can be left scratching their heads as to what happened and more importantly will they get a similar product. Luckily Avast's approach to streamlining the range to three options will surely prevent option paralysis. As to the cost of Premium Security, it is on the steep side at 69.99 USD per year for one PC. A multiple license package is available at 89.99 USD per year for up to ten PCs. Avast Ultimate is 99.99 USD per year for one machine or 119.99 USD for up to ten PCs. Premium Security can be installed on Windows, iOS, and Android devices but according to Avast's website Ultimate can only be installed on machines running Windows. The difference between the Premium Security and Ultimate is that Ultimate comes with all the add-on features as well as a VPN service.
In comparison, Kaspersky's flagship offering which is the closest equivalent Premium Security is 59.99 USD, while Bitdefender comes in 44.99 USD. Fortunately, Premium Security does come with a lot of features that should convince some and existing customers to continue with Avast. These features include secure two-way Firewall, webcam protection, vulnerability scan, secure password vault, Avast's hardened browser Secure Browser for safer online banking, anti-phishing protection, ransomware protection, file shredder, and an auto-updater for apps to keep them up to date. Although Premium Security is costly there are no hidden costs which are a blessing as finding out another purchase you didn't plan for is hiding in the corner can be infuriating.
Antivirus Protection
In the past, Avast was often criticized for the value of the paid version had over the free. Reviewers would often just recommend the free version. This time it is different and Premium Security does separate itself from the free version in some very important ways. Secure Browser is a must-have for anyone who banks online, if you are reading this there is a good chance you do. The browser adds a secure sandbox to banking channels preventing credential-stealing via key loggers and banking trojans. The browser also features advert and tracker blockers which further increase security and user privacy.
Mentioned briefly above is the firewall. The firewall provided by Avast is far more comprehensive than the one provided with Windows Defender, as it does allow for setting specific rules for certain applications as well as securing system-level components such as RDP (Remote Desktop Protocol) and DHCP (Dynamic Host Configuration Protocol). For those on the go and reliant on connecting to Wi-Fi hotspots and cafés and airports Premium Security does allow for switching your network status from public to private.
Like many other products on the market place, Premium Security does have a ransomware protection module. As many others have a similar feature does not mean it is any less important given the scourge of ransomware affecting private and enterprise computer users. Avast's module prevents ransomware, and untrusted applications in general, from modifying, deleting, and importantly encrypting files, namely documents and photos. Premium Security also includes heightened webcam security with Webcam Shield. This feature works by preventing applications and malware from accessing your PC's webcam without your consent. With Webcam Shield enabled, untrusted applications cannot capture images or videos and send the content outside of your PC to compromise your privacy.
Antivirus Performance
Avast has always been a reliable and excellent performer in an independent lab test. Avast's malware engine constantly ranks amongst the top products tested by AV-TEST, AV-Comparatives, and SE Labs. The malware engine is shared by both the free and paid products so regardless of what product was chosen the tests give a great baseline for the performance of the protection offered. This is after all the main reason for getting any antivirus software.
In AV-Comparatives Real-World test that occurred from July to October 2019, Avast's malware engine blocked 99.3% of malware in which only 0.7% of malware managed to compromise the system. Where Avast did not score so well is in false positives, which are simply non-malicious applications been detected as malicious, these amounted to eight which was amongst the highest in the top performers. In relation to the other brands, Bitdefender had two false positives and Kaspersky zero. In AV-Comparatives Malware Protection Test for September 2019, Avast blocked 100% of known malware recording seven false positives. All in all, these are excellent scores with Avast been regarded as a top performer in terms of malware protection. The only real area of concern was in false positives.
Independent German lab, AV-Test, also does a variety of tests on antivirus' malware engines. There latest test conducted in October 2019, showed that Avast's engine scored 100% in the real world category. The same result it got in September. In the real world tests, AV-Test scores how products defend against zero-day attacks distributed by either email or online methods. In testing against known and prevalent malware, over 25,000 samples were used in these tests, Avast scored 99.6% in October and 100% in September. Scoring this well helped insure that Avast was rated as one of the top products by the lab.
Lastly, London-based SE Labs showed that Avast protected in 98 out of 100 malware exposures, with a 3% misidentification rate for legitimate software. Avast again ranked as one of the world's best with an AAA score, the highest awarded by the lab. SE Labs have three tests relevant to home antivirus products, these are Protection Accuracy, Legitimate Accuracy, and then the combined Total Accuracy rating. Avast scored 94%, 100%, and 98% respectively. The legitimate accuracy tests need some explaining, these tests are designed to test the product's ability to detect legitimate applications and URLs.
Installation and Interface
Once the installer has been downloaded and the installation process begins, users will be asked whether they would like to install the hardened browser, Secure Browser. It is advised that this is done as it is a handy tool to supplement your security presence online. Once installed users are greeted with the dark grey, green, and purple interface that is Avast's signature. Overall the interface is intuitive and easy to use, however, there are some niggling problems. Some of the Firewall settings are scattered between the Firewall tab and Protection tab. For those looking to customize their experience, it would be better if all the settings were included under one tab, namely the Firewall section. Users will also find links to the SecureLine VPN and AntiTrack Premium tools but these do require a separate subscription or an Ultimate license.
Screenshots of Avast Premium Security:
System requirements
Windows 10, 8.1, 8, 7 (SP2) (32 or 64-bit)
1 GB RAM
2 GB free hard disk space.
IMPORTANT: Avast Premium Security is not supported (is not compatible, cannot be installed, and will not run) on DOS, Microsoft Windows editions earlier than Windows 7, Microsoft Windows Server operating systems, or any others not specified as supported.
System Impact
This may be the most cruelly judged aspect of any antivirus product. Consumers expect top rate protection without too much of an impact on the system's performance, ideally, none if at all possible. It is a balancing act often underappreciated when done right, bemoaned when noticeable. Here again AV-Comparatives and AV-TEST measure performance. Avast scored well in AV-Comparatives being the 4th best overall in terms of system impact. AV-Test was less flattering with Avast scoring more than the industry standard with the product deemed to have an average impact on system performance.
Conclusion
The company has done itself a number of favors streamlining the product range. Where other companies almost swarm the consumer with a number of choices leaving the buyer scarred with option paralysis. Premium Security does offer a wide range of additional and useful features, to the extent that the company has shed some of its past impressions regarding just downloading the free version. This was an issue the company has faced for years, namely a great free product with little reason to purchase any of the paid versions. Both streamlining the product range and providing a wealth of useful features have helped silence this criticism.
Avast Premium Security also provides a great level of protection with features like the anti-ransomware module that defend against today's most prevalent threats. A host of good to great independent lab scores attest to this. While the system impact may not as good as it could be the product is still a great purchase and does as advertised and more. However, at the current price point, competitors like Kaspersky, Bitdefender, and Norton will appear as more attractive options to new buyers. That been said discounts for Avast products can be found relatively readily which will certainly help push those on the fence towards Premium Security.