avast! Pro Antivirus 2014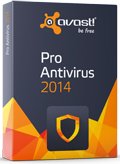 Works with: Windows XP (32-bit)(SP2), Windows Vista (32-bit and 64-bit), Windows 7 (32-bit and 64-bit), Windows 8 (32-bit and 64-bit), compatible with Windows 8.1
Official avast! Pro Antivirus 2014 website
avast!'s roots span back to 1988, and ever since, this company has been developing great computer security software. With its fine reputation, it is no surprise that avast! has become the most popular antivirus program in the world. This October, avast! released the avast! Pro Anti-Virus 2014 suite. Although avast! is known mainly for its free antivirus products, there are now three additional commercial versions offering improved security: avast! Pro Anti-Virus, avast! Internet Security, and avast! Premier Anti-Virus.
This review is focussed on avast! Pro Antivirus 2014. Installation of this anti-virus program is straightforward, requiring minimal effort (express installation). Be aware that, at time of testing, this antivirus program was bundled with a Google Toolbar; users who wish to avoid installation of this, should choose the advanced installation and deselect the toolbar option when installing avast! Pro Antivirus 2014.
Overview:
On initial inspection, the new User Interface (UI) is minimalistic and simple to use, containing a menu on the left side and displaying some basic information in the main window - the computer's protection status, update status, days of activation remaining until expiry, and so on. There are also four buttons in the centre of the main window that allow users to access basic functions such as scan, browser clean up, and mobile protection. There is also a customizable button, rather like a shortcut, which can be used to access any advanced function.

Protection:
Immediately following installation, avast! Pro Antivirus 2014 scans the computer at start-up for possible security infections. This scan takes a few seconds and ensures that no malicious programs are currently running on the operating system. When opting to scan the computer manually, avast! Antivirus offers five possible options: Quick scan, Full system scan, Removable media scan, Selected folder scan, and Boot-time scan. The scan time is not particularly impressive (a 'Quick scan' of 50 GB data took approximately 11 minutes), however, it is still acceptable performance.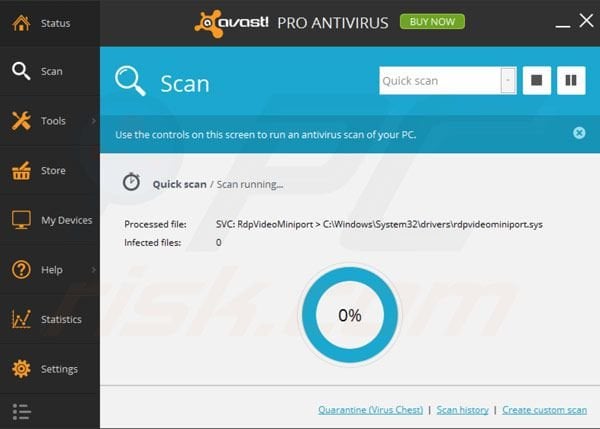 The detection of infected files, downloads, and malicious websites is very good. The average score from various testing labs (for example AV-Test, Dennis Technology Labs, and many others) was around nine out of ten, indicating almost perfect detection rates. When performing real time malware infection testing, we drew the same conclusion as the testing labs - almost perfect.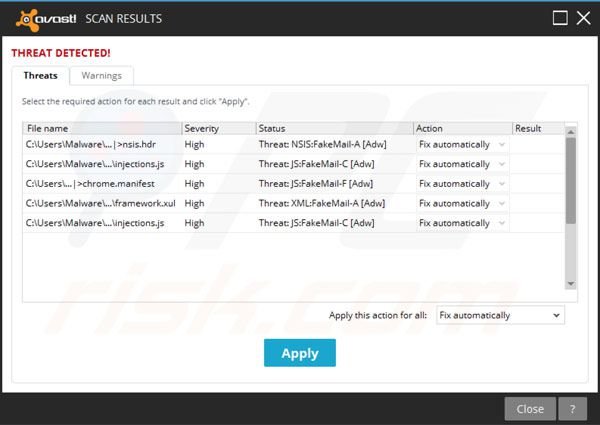 Features:
avast! Pro Antivirus 2014 has the following features: Rescue Disk, SafeZone, Firewall, AccessAnywhere, Browser Cleanup, and Software Updater.
Automatic Software Updater keeps all of the installed applications up-to-date.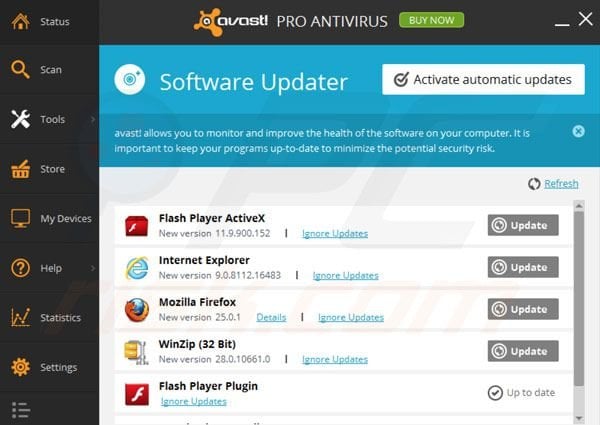 The AccessAnywhere feature allows users access to their computers from anywhere over the Internet.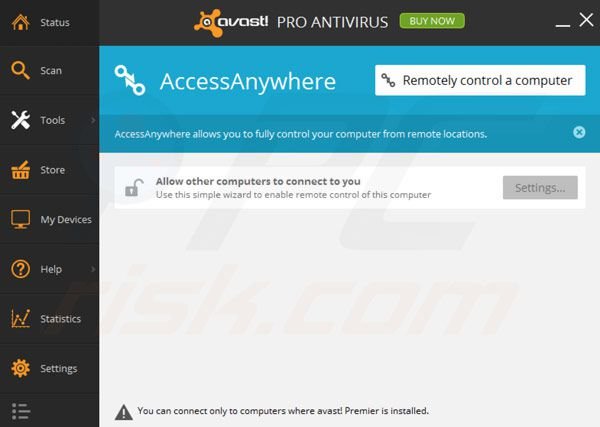 Data Rescue Disk allows users to create a disk or USB drive, which can be used to restore damaged operating systems that do not function in Normal or Safe modes.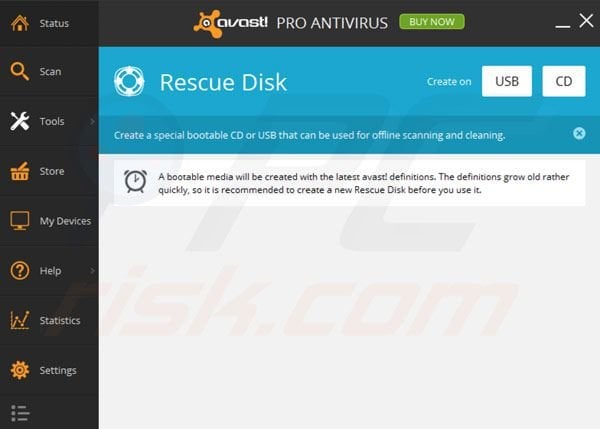 SafeZone ensures safe online money transactions.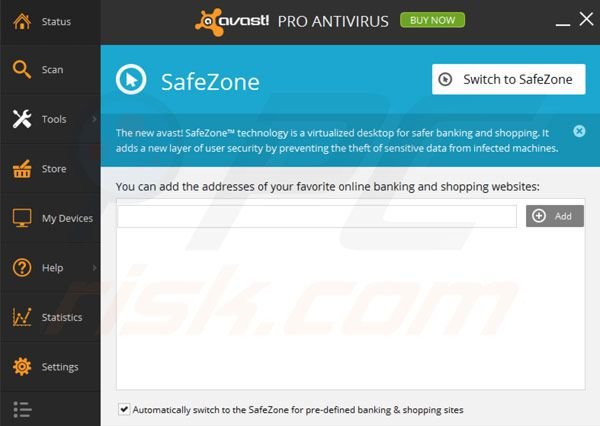 Conclusion:
avast! Pro Antivirus 2014 is an impressive antivirus program; its malware detection is excellent and the User Interface is minimalistic and intuitive. Moreover, avast! has over 200 million users who contribute by sending anonymous data relating to the latest malware infections to avast! This information allows avast! to provide unprecedented real-time virus definition database updates, thus protecting users from zero-day threats, malware, and viruses. In summary, avast! Pro Antivirus 2014 is the best choice of computer protection for 2014.