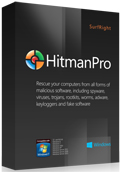 Works with: Windows 7 (32-bit and 64-bit), Windows 8 (32-bit and 64-bit), Windows 10 (32-bit and 64-bit)
HitmanPro offers a fully functional 30 days trial.
HitmanPro is an antivirus software package developed initially by Surfright. The company was later purchased by Sophos in 2015 and the HitmanPro product offering has continually been offered by Sophos since then. HitmanPro is not what is considered a traditional antivirus software package, rather it is what is called a second opinion scanner. Such programs are designed to provide an added layer of security while working with the antivirus already installed on the computer. This added layer of security detects malware that traditional antivirus packages cannot or struggle to detect. HitmanPro is not the only second opinion scanner on the market, however, it is considered one of the best. Many other options on the marketplace today are free. This means that it is logical for the consumer to ask if the price, 24.95 USD according to their website, is indeed worth the cost over its competitors. It is perhaps prudent to first look at why adding an extra layer of security to a computer today is important.
Overview:
The rate at which malware is evolving is unprecedented, newer variants can at times spring up daily. The sheer rate at which virus definitions need to be updated or changed to include newer variants is astonishing. The simple fact is that those producing traditional antivirus software packages cannot keep up. One should still have one of these packages installed on a computer as a reputable one does an excellent job of protecting against a wide variety of threats.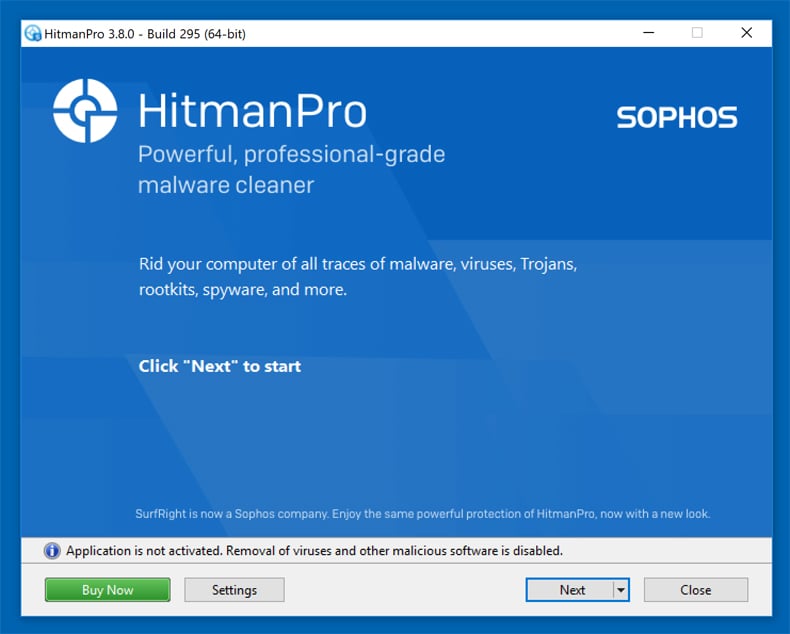 What a second opinion scanner does is detect malware that may be trojans or rootkits that are designed to avoid detect methods employed by a traditional antivirus. Another huge advantage of such scanners is their ability to quickly detect zero-day malware. Such malware will have no definition as it is been experienced in the wild for the first time.
Notable Security Features
The program itself is incredibly easy to launch and requires no major installation. This is due in part to the program being an entire 12MB, meaning it just has to be downloaded. Once initiated, the scan can take as little as 4 minutes. However, the time taken to scan depends largely on the number of suspicious unknown files found. This is mainly because HitmanPro uploads such files for cloud-based analysis. At the end of a scan, HitmanPro lists all the malware, suspicious files, and tracking cookies that it found. Its scan relies on technology from five antivirus companies: Dr. Web, IKARUS, G Data, Emsisoft, Kaspersky, and Bitdefender. One major advantage of this setup is that your computer is not discernibly slowed in any way.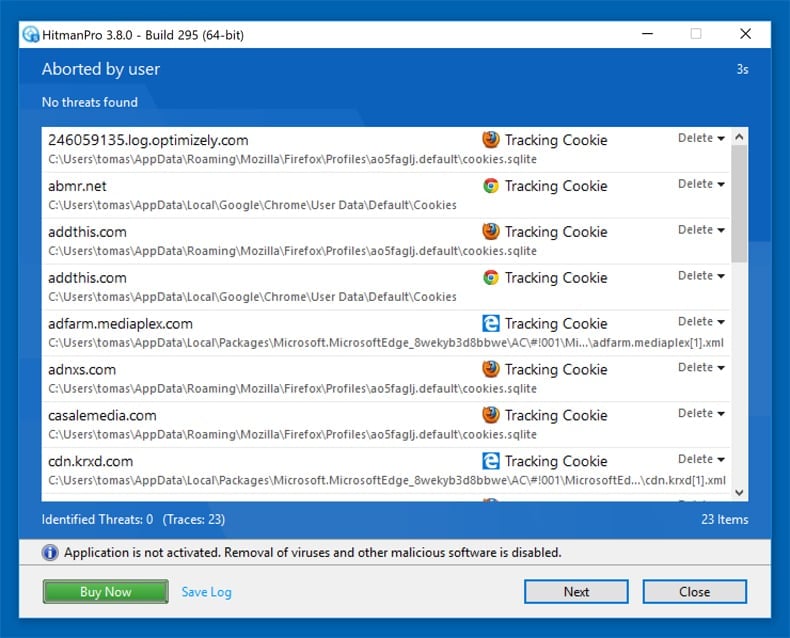 One of the best security features of the product is the programs kickstart feature. This feature not only detects unknown malware, it can also save your computer when certain types of malicious software such as ransomware. More and more often types of malware, such as ransomware, will not allow the victim to even boot up their computer. What this feature allows a user to do is to create a bootable HitmanPro.Kickstart USB flash drive. This will allow the victim than to boot up the computer using the USB flash drive created with HitmanPro.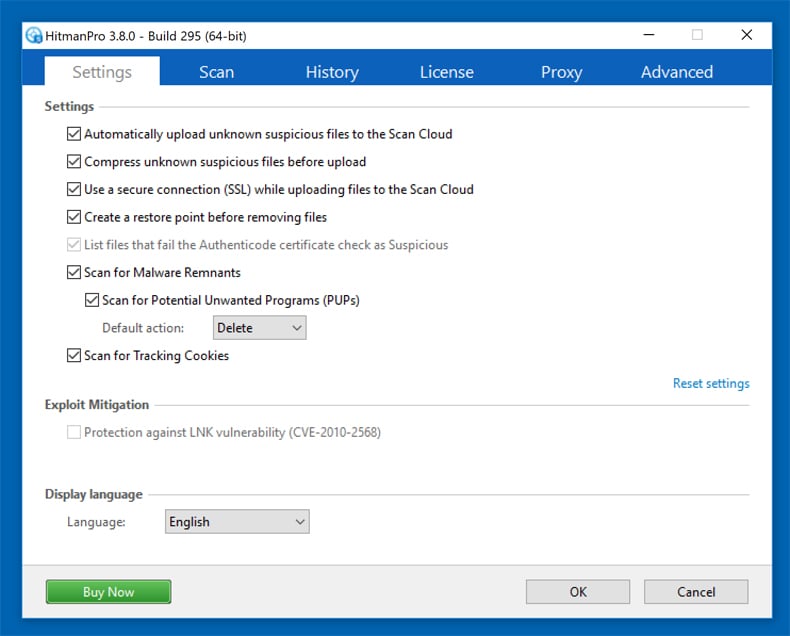 Another feature of the product is its ability to work on severely infected systems. If a computer is infected by several different types of malware it will often prevent the installing of a regular antivirus. Often if this occurs it could result in a very long call with tech support to try and remedy the problem. This is not a problem with HitmanPro as tests showed it was able to scan a severely compromised system with ease. As an added bonus once the scan is complete the program can provide incredibly detailed information on what may be infecting the computer. The program is also always present as an extra wall of security, even if the particular strain of malware is specifically designed to evade detection.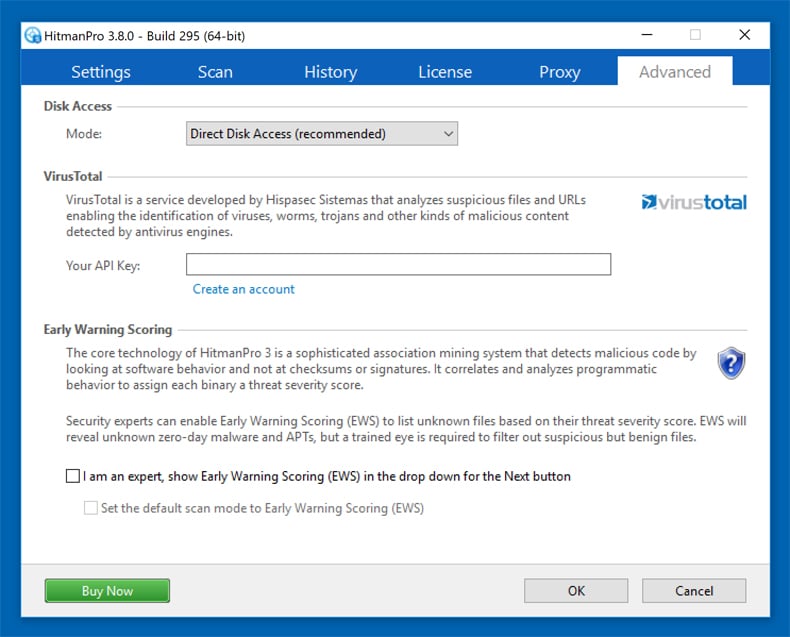 While detecting malware is part of the battle, removing it safely is just as important. Once the scan is complete the user is informed of all detected instances of malware and the recommended method of removal. Once the removal method is approved by the user the program will then remove those malicious files. It does an excellent job of this competing with some of the best products available.
Conclusion
With all that in mind does HitmanPro warrant its price tag when compared to its free competitors? Given the prevalence of ransomware and that malware developers are developing new techniques to help ensure infection, that HitmanPro using its Kickstart feature can comprehensively deal with such an infection warrants the price tag. When you consider that the average cost of paying a ransom is 500 USD, 24.95 USD does not seem all that expensive after all. Prevention is better and often cheaper as the saying goes. When this is considered with its excellent removal capabilities the price tag is certainly warranted and worth it.
It is important to note that HitmanPro will work best if the computer has an Internet connection. As the software uses cloud libraries for detection a stable internet connection can be seen as vital. If not, a different scanning mode called "Early Warning Scoring" will have to be used to scan the computer. This option can be enabled from Settings > Advanced > tick the "I am an expert, show Early Warning Scoring (EWS) in the drop down for the Next button". To start scanning, go back to the main program screen, click the drop down button beside the Next button and select "Early Warning Scoring (EWS)".
If there is one negative to the product is that HitmanPro does not offer any real-time protection. If the user is impressed with HitmanPro they can opt to get HitmanPro.Alert for 34.95 USD which does offer advanced real-time protection as well as many other security features.