Malwarebytes Anti-Malware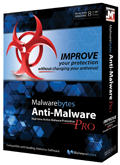 Works with: Windows XP (SP2), Windows Vista/7/8/8.1/10 (32-bit and 64-bit)
Download
Malwarebytes Anti-Malware
Malwarebytes Anti-Malware is a tool to detect malware on your computer. You need to purchase full version to get full functionality.
Malwarebytes Anti-Malware Pro is a popular software package used to clean malware-infected computers. It was first released in 2008 by Malwarebytes Corporation. Malwarebytes has developed top notch anti-malware solutions since its formation in 2004, and its products have been downloaded by more than 300 million users worldwide. Malwarebytes Anti-Malware Pro is known for its low impact on computer resources and great detection rate of malware, adware, and other security threats. Moreover, this program works seamlessly with all major antivirus programs, without interfering with their functionality.
Malwarebytes Anti-malware Pro costs $24.95 for a lifetime license and includes additional features not available in the free version, such as real-time protection, automatic priority updates, hacking and phishing prevention. The key difference between the 'pro' and 'free' versions is the real-time protection feature; computer users should be aware that it is preferable to block security threats prior to infection, rather than take steps to remove malware after infiltration.
Overview:
The installation process of Malwarebytes Anti-Malware Pro is straightforward and requires little effort. The installation wizard comprises a few simple steps to configure the language settings and installation patch. The User Interface is minimalistic and reminiscent of 'old school' programs, however, this in no way indicates that this program is designed for advanced users only as it is clear and easy-to-use. The essential features are accessible via tabs presented at the top of the main window. Malwarebytes Anti-Malware uses a basic, functional design and user layout. Whilst not one of the sleekest programs we have ever reviewed, it is nonetheless well designed for its purpose. The impact on PC performance is barely noticeable, however, the use of system resources increases significantly during the scan.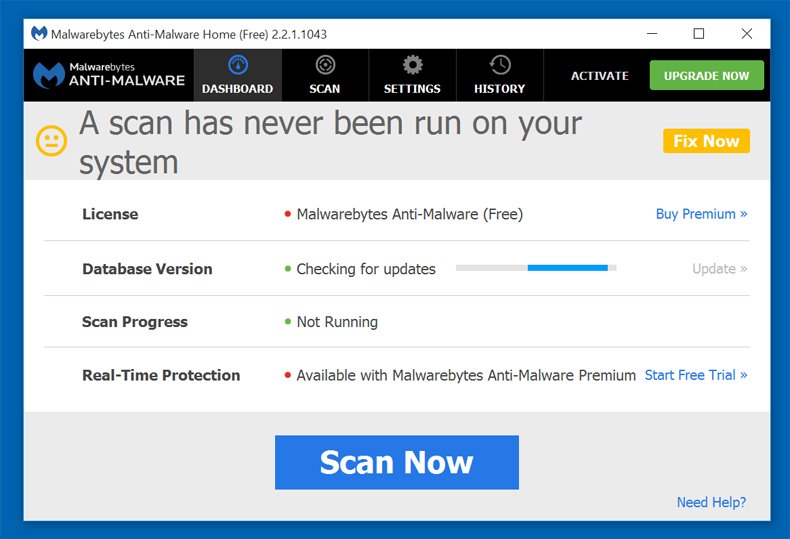 Performance:
Despite the malware scan's impact on performance, it pays off, since this program has an impressive malware detection rate. Malwarebytes automatically updates its database several times per day, thereby maximising the protection level and probability of detecting a threat. This is an excellent tool for scanning and cleaning systems infected with malware, Trojans, spyware, and viruses. Moreover, Malwarebytes Anti-malware incorporates a tool called Malwarebytes Chameleon, which can assist when installing Malwarebytes Anti-malware on an infected operating system.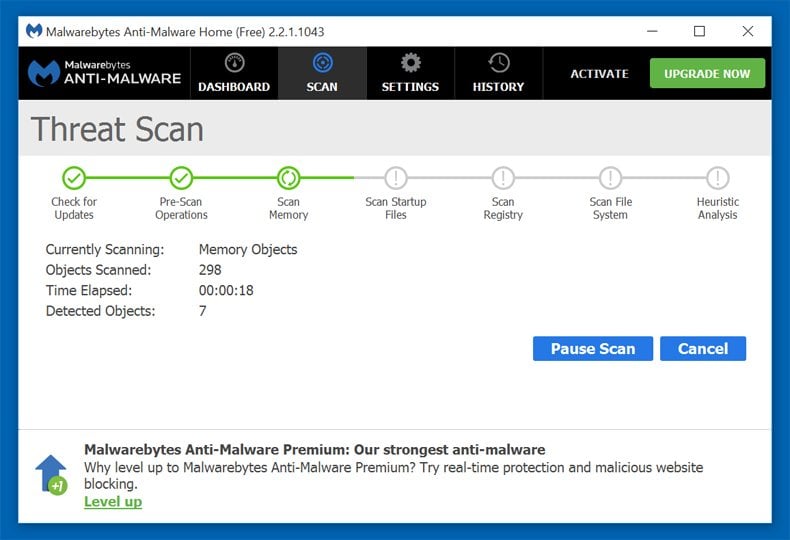 Features:
Flash Scan - provides a very quick scan of memory and autorun objects.
Chameleon mode - allows installation of Malwarebytes on infected systems (when malware attempts to block the installation).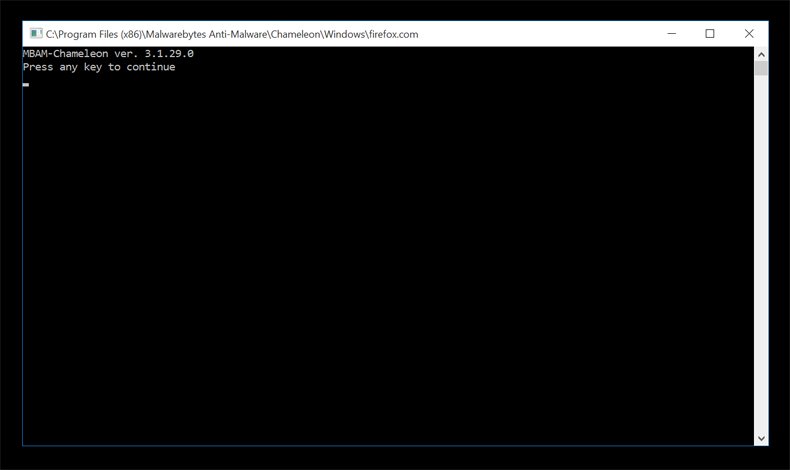 Malwarebytes Anti-Rootkit protection removes rootkit infections - dangerous malware enabling cyber criminals to access users' operating systems in order to execute malicious tasks.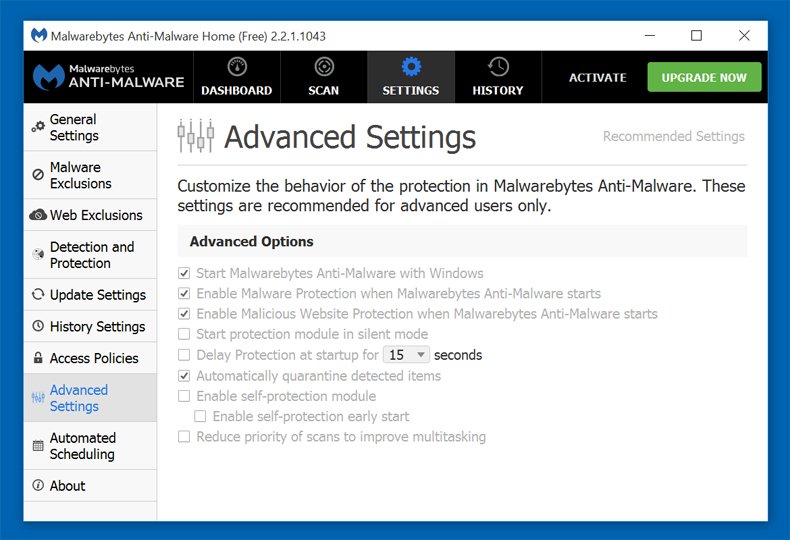 Malwarebytes Anti-Malware Pro also provides Real-Time protection against malicious websites and PC threats that anti-virus suites may not detect. An additional feature ensures safe online money transactions and prevents credit card information theft.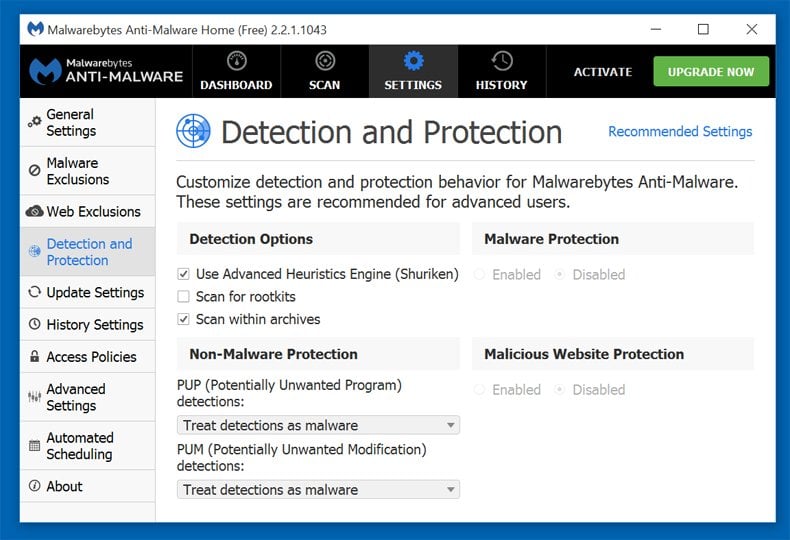 Conclusion:
Malwarebytes Anti-Malware Pro is a lightweight tool that protects against all PC threats such as viruses, Trojans, and malware. This is a great antimalware program that will run flawlessly alongside dedicated antivirus programs. Malwarebytes Anti-Malware is a capable malware detection and removal tool, and well worth the $24.95 cost for a lifetime license.