Nowadays Internet is flooded with various malicious and rogue software. Creators of such bogus programs mostly develop them because of the financial benefits. Cyber criminals get financial benefits when tricking unsuspecting PC users into buying fake antivirus software, forcing users into paying non existent fines (ransom) for unlocking one's PC etc... When choosing an anti-spyware and anti-virus software be sure you download only well-known products. Notice that more than 640,000 Web sites and about 5.8 million pages are infected with malware (and these numbers are growing daily). You can check out the statistics of infected websites at Google Security Blog. One should understand that surfing in questionable websites increases your computers chances of being infected with spyware, malware, and viruses. You should be especially careful when surfing in websites containing :
Adult content
Software crack, key-gen...
P2P sites
Warez sites
When in a questionable website be sure not to click on pop-ups, banners and other windows that appear on your screen. If you noticed such pop-ups - leave the site as soon as possible. If a pop-up window appear on your screen, the best way to close it is by using an ALT+F4 combination or by pressing CTRL+ALT+DEL (close your Internet browser). To prevent malware from infiltrating your PC you should have a legitimate ant-virus program with active real time defense features. Nowadays most of antivirus software has web shields preventing malware and viruses from infiltrating your system.

Another common infection source is email messages:
Don't open email attachments from questionable senders.
Always scan attachments for security infections before downloading them.
Don't click on links in questionable emails.
How to know if your computer is infected with spyware or malware?
Lower than normal computer's performance.
Your Internet browsers (Internet Explorer, Google Chrome, Mozilla FireFox, Opera....) home page has changed without your consent.
Frequent system's and Internet browsers crashes.
Antivirus or anti-spyware programs are blocked.
Unwanted pop-up windows appear when you surf the Internet.
New Toolbars appear in your Internet browser without your consent.
Those are the main indicators of an infected system. If you encounter any of the listed issues be sure to scan your computer for spyware and malware infections. Choose a program from our Top spyware removers section and run a full system scan.
How to protect your computer from various security infections?
Most commonly security infections are being spread using found security vulnerabilities on one's computer - keeping your operating system, and all the installed software up-to-date make your computer more resistant to various exploits, Trojans and viruses. Frequent updates of Flash, Java, Internet browsers and operating system is a must, using a computer with an outdated software increases chances of getting infected with high risk malware and spyware.
Update your operating system:
Update your Internet browsers:
Internet Explorer
Mozilla FireFox
Google Chrome
Opera
Check your computer for possible security threats. Download Windows Malicious Software Removal tool. This is a free tool, and it works with Windows 7, Windows Vista, Windows XP, Windows 2000, and Windows Server 2000. Don't forget that if you really want your computer to be safe from malware you should also use a decent antivirus and anti-spyware software beside Windows Malicious Software Removal tool.
Free protection for your computer
If you want your computer to be safe from various security threats, we highly recommend choosing software from our "Top Anti-Spyware" and "Top Antivirus" sections. If you are on a budget and you are looking for a free solution - you should have several software installed on your computer (antivirus and anti-spyware). We recommend downloading AVG Anti-virus Free Edition. You can find it here: AVG Antivirus Free Edition. With 110 million users, worldwide it's very popular and quite good having in mind it's free. If for some reason you don't want to install AVG Antivirus Free Edition, other candidates for a free antivirus could be: avast! Free Antivirus, Avira AntiVir free edition, BitDefender Free Edition.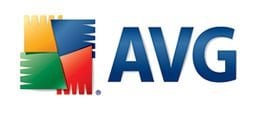 Be sure you have only one anti-virus software installed on your computer, having two different programs may cause problems.
After installing and updating one of the free anti-virus software you should also download a secondary defense software for your computer to be safe. We recommend a free version of Malwarebytes'Anti-Malware and Spybot-Search&Destroy.


You can download and install both. After scanning your computer with an anti-virus software (run a full scan of your computer). Install Spybot-Search&Destroy, update it and scan your computer, lastly run Malwarebytes'Anti-Malware update it and scan your computer. After such cycle your system should be clean of viruses, malware, spyware etc.
What should you do if you can't run any security programs? (malware is blocking execution of security software)
Before scanning your computer enter Safe mode with networking:
1. Click Start, click Shut down, click Restart, click OK. During your computer starting process press F8 key on your keyboard multiple times until you see Windows Advanced Option menu, then select Safe mode with networking from the list.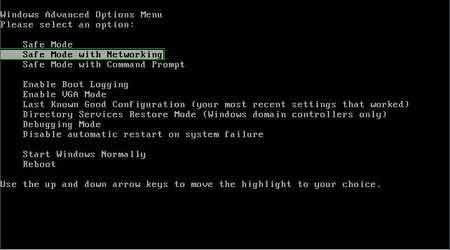 2. Download a legitimate antivirus and antispyware software and run a full system scan.
Manual security threats removal
These instructions can be useful if your want to remove some security threats manually. Notice that majority of malicious programs alters one's operating system's registry entries, adds unwanted processes, created .dll files etc.
---
What should you do if automatic malware removal tools fail to detect and eliminate a security infection?

If you still have problems with your computer you can:
Send your HijackThis logs to our forum section, and our staff will try to help you.
Download HijackThis. (Trend Micro HijackThis is a free utility that generates an in depth report of registry and file settings from your computer)
Install HijackThis and run it. Click "Do a system scan and sava a log file" Then post the log to our forum.


Please note, that HijackThis does not determine what is good and what is bad. If you are about to remove everything that this utility has listed, you can have a lot of troubles later! Do not make any changes to your computer's settings unless you are an expert computer user. Ask our users and forum administrators for information in our forum