Company
PCrisk cyber security portal and certified anti-virus application Combo Cleaner is brought by a company RCS LT. All content on pcrisk.com is provided by professional authors who are experts in computer security. In our removal guides we recommend using Combo Cleaner to remove malware infections. Close collaboration between expert authors of PCrisk and malware researchers of Combo Cleaner empowers us to provide the best solutions in malware removal. Every malware removal guide is closely checked by our malware researchers to ensure that Combo Cleaner can 100% detected and eliminate the threat that we write about.
Our team consists of people from different academic backgrounds that have a broad set of skills. Our main priority is informing computer users about the security threats that can harm their devices when browsing the Internet. RCS LT was established in 2007. At the beginning the company was a local business that was working in computer repair niche and implementation of Internet security solutions to local enterprise. PCrisk project was established on year 2010 and since then our security researchers are informing and educating thousands of Internet users around the globe about the latest security threats.
To contact our company, please visit our contact us page.
Conferences
We support cyber security conferences and events that help spread awareness about latest cyber criminal tactics:
Certificates
Our anti-malware application Combo Cleaner is certified by world leading security software testing organizations:
Social responsibility
We are a socially responsible company and support our local charities:
Partners
We are partners with NO MORE RANSOM project. We are helping spread awareness about ransomware infections and inform ransomware victims about available free decryption tools.

Meet our team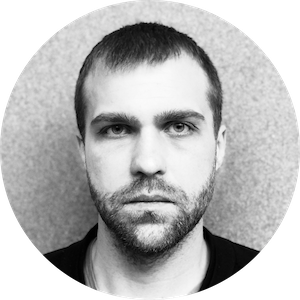 Co-founder/Author/Editor: Tomas Meskauskas
Founder and general operator of PCrisk. Passionate about computer security and technology. Has an experience of over 10 years working in various companies related to computer technical issue solving and Internet security. Has been working as an editor of pcrisk.com since 2010. Tomas attended KTU University and graduated with a degree in Computer Science in 2009. Co-founder of a Mac anti-malware application Combo Cleaner. Always on top of the latest online security threats. Disrupts cybercriminal businesses by spreading information about their wrongdoings on daily basis.
Contact Tomas: Author Page on PCrisk, Email, LinkedIn, Twitter.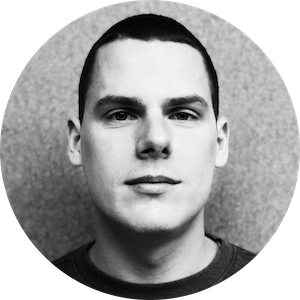 Co-author/researcher: Karolis Liucveikis
Head author and general operator of PCrisk's "Removal Guides" section. Co-researcher working alongside Tomas to discover the latest threats and global trends in the cyber security world. Karolis has experience of over five years working in this branch. Karolis attended KTU University and graduated with a degree in Software Development in 2017. Extremely passionate about technical aspects and behavior of various malicious applications. He also has a massive interest in beatboxing. He travels worldwide to attend multiple events related to this form of vocal percussion.
Contact Karolis: Email, LinkedIn, Twitter.
Co-author/marketing specialist: Marius Koksta

Started as an author of how-to guides for Windows users, now specialises in articles on latest ransomware programs, technical support scams, malware, Trojans, adware-type programs, potentially unwanted applications and other threats. Responsible for developing marketing strategies for PCrisk, finding ways to attract more readers. Has a bachelor's degree in Marketing Management. Interested in graphic design and photography. Has participated in Erasmus exchange program and lived in three different countries. Spends his free time bicycling, watching a lot of movies and TV series, reading books and having quality time with his closest friends.
Contact Marius: Email, LinkedIn.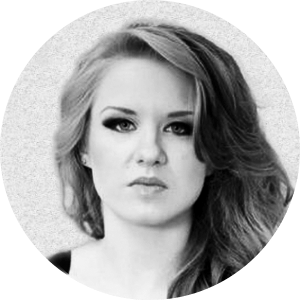 Co-author/researcher: Migla Neumann

Malware researcher at PCrisk, co-writer of articles in "Removal Guides" section. Has expertises in analysing malicious code present in latest potentially unwanted applications, malware and ransomware. Graduate of Vilnius Academy of Arts University with a bachelor's degree in Applied Graphics. Has experience with app design and other forms of digital design/art. In her free time, a fiction writer and artist with a penchant for horror and fantasy. Film connoisseur, Greek and Norse mythology aficionado, trivia cognoscente and an enthusiast for magniloquent vocabulary.
Contact Migla: Email.
Web developer/Digital content editor: Audris Dobrikas

Technical editor of articles posted in PCrisk and it's subsidiary websites in different languages. Joined RCS LT team in July of 2020. Has a bachelor's degree in Multimedia Engineering. During his studies gained a lot of experience in web content editing and administration of various content management systems. Interested in history, oriental culture and visual arts. Spends his free time jogging, practicing culinary and trying new hobbies.
Contact Audris: Email, LinkedIn.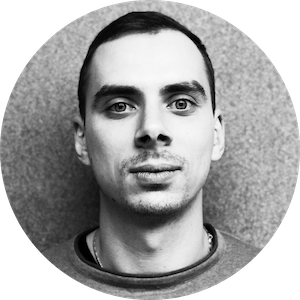 Co-author/head of customer support: Eligijus Macaitis
Passionate technology news writer and part time security researcher. Communicability is one of the strongest sides of Eligijus. Co-author of how-to articles related to Mac computer issue solving. Open personality allows him to understand client needs and to find the best solutions for any customer issues. Studying Informatics Engineering in KTU University. Likes playing team sports, such as rugby, volleyball, and football. Interested in motorsports, especially drifting.
Contact Eligijus: Email, LinkedIn.
Customer support: Neringa Zaltauskaite

Neringa is a support representative for Pcrisk and Combo Cleaner. She was introduced to Mac computers in 2010 – 2013 and did a master's level research in sound programming in Apple studio at the Music Research Centre in York, UK. Since then, her passion for technology has grown extensively. She has been working in education, customer service, sales and customer support in London and Kaunas, where she had great opportunities to use and experience various Apple devices and explore them beyond basic tasks. Having a variety of skills lets her adapt to various situations and understand international customer needs. She believes that learning and improving IT skills, as well as people skills, makes it worthwhile and inspiring when being a part of such a vibrant team of professionals.
Contact Neringa: Email, LinkedIn.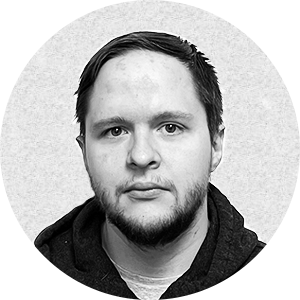 Customer support: Paulius Ulozas
Paulius is a customer support representative for Combo Cleaner Windows users. He attended Kolping University of Applied Sciences and graduated with a Bachelors degree in Business English. This helped him to develop formal business English language skills that helps him to professionally communicate with clients to this day. With over seven years of experience in customer support field Paulius is responsible for answering and solving Combo Cleaner Windows related issues, analysing and finding solutions to various malware threats. Introduced to Windows operating computers from a young age Paulius has been an expert Windows user for more than 20 years and has been a big fan of computer software and hardware ever since. He enjoys video games, and movies on his free time.
Contact Paulius: Email.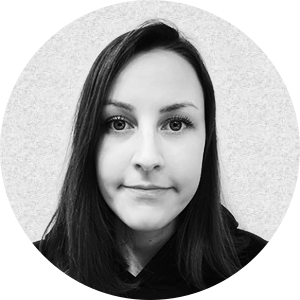 Blog author: Karolina Peistariene
Author of how-to guides for Mac users. Responsible for collecting, analyzing, and presenting problem-solving solution articles related to macOS issues. Strong research and analyzing skills help Karolina provide readers with working and helpful solutions as well as introduce various features Mac has to offer. Interested in digital marketing, content creation, copywriting, and the psychology behind it. Enjoys skiing, skating, and rollerskating.
Contact Karolina: Email, LinkedIn.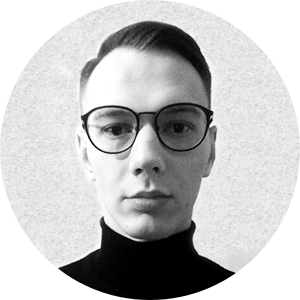 Blog author: Rimvydas Iliavicius
Author of how-to guides for Windows users at PCrisk. Rimvydas is a researcher with over four years of experience in the cybersecurity industry. He attended Kaunas University of Technology and graduated with a Master's degree in Translation and Localization of Technical texts in 2017. His interests in computers and technology led him to become a versatile author in the IT industry. At PCrisk, he's responsible for writing in-depth how-to articles for Microsoft Windows. Rimvydas' interests include gaming, cars, sci-fi books and movies, history, and more.
Contact Rimvydas: Email, LinkedIn.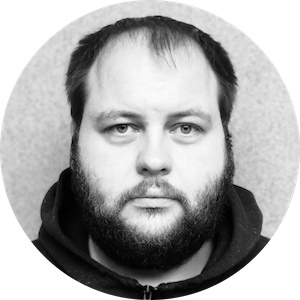 Co-founder / Web Developer / Malware researcher: Ramunas Kaminskas
Head of the web development team at PCrisk since 2010. There are no code-related tasks that Ramunas with his talented team of developers couldn't handle. Ramunas shows his best at analyzing malicious behavior of viruses, trojans, ransomware etc. Has a degree in Computer engineering and Information technology. Co-author of many popular articles and data sheets about malicious computer virus behaviour. Architect and developer of a Mac anti-malware application Combo Cleaner. Ramunas loves spending his free time with his family.
Contact Ramunas: Email, LinkedIn.
Testimonials
Yo thx man, I was downloading an image and suddenly a notification went up and I searched it up and thx to your how to tutorial it's gone.

-VantaBlackCoffee, PCrisk instructions
Thank you very much your steps worked for me.

-TBrave, PCrisk instructions
Thank you so much! 100% solved.

-Christian Nwachukwu, PCrisk instructions
This is basically the best video I've ever seen, thank you so much!

-Lavender Ruka, PCrisk instructions
Very helpful! You rock!

-vdrivevideo, PCrisk instructions
Finally! Tried to remove some kind of malware called safe finder from my mac with lots of other antiviruses. Combo Cleaner did the job! Thank you!

-Jonathan, Combo Cleaner Anti-malware
Accidentally installed a bunch of malware when trying to install ms office. Installed combo cleaner, scanned and restarted and everything was back to the way it was!

-jessicaalvi844, Combo Cleaner Anti-malware
I found this app, and it saves me from a new clean install.

-franksattler, Combo Cleaner Anti-malware
Mac was infected with something that opened my Safari and displayed McAfee expired pop-ups. Scanned with combo cleaner - it showed several files marked as adware - removed them and the problem is gone.

-ramonglennr, Combo Cleaner Anti-malware
I was surfing the Internet looking for a good antivirus for my Mac. I liked this app. It has all the features I need at a good price.

-Stella55, Combo Cleaner Anti-malware