Personal Shield Pro removal instructions
Personal Shield Pro is a fake security scanner which is created by Internet criminals to scare you into believing that your computer is being attacked by viruses.This fake computer security program is distributed though Trojans. Mostly this fake computer scanner is spread through fake video codec downloads and fake Adobe flash player updates.
Most commonly when you enter a website you will see a black screen of video with a play button, when you click on it, you will be said that you don't have a compatible video codec to view the movie, this is the way in which a Trojan infects your computer. When Personal Shield Pro installs on you system, it will set itself to run automatically on every system start-up. Every time you start you PC you will see a main window of this rogue scanner performing a imaginary security checkup. This fake scanner will come up with a big list of infections and will state that you need to remove them. If you choose to remove the found malware you will be asked to purchase a full version of this program, needless to say that you shouldn't buy this program, it's a scam. Fake security warning messages will be shown to further scare you into purchasing this fake software. If you have already bought this fake scanner contact your credit card company and explain that you have been tricked into purchasing a fake computer antivirus program. Personal Shield Pro is capable of infecting Windows 9x, 2000, XP, Vista and Windows 7. .
Such fake security warning messages will be shown:
"Your computer is being attacked by an Internet Virus. It could be a password-stealing attack, a trojan-dropper or similar. Threat: Wind32/Nuqel.E"
Screenshot of Personal Shield Pro virus: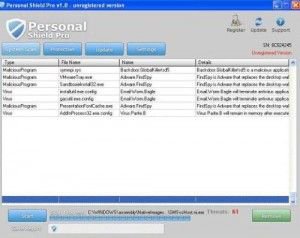 Remove Personal Shield Pro virus automatically:
Personal shield pro disables execution of any executable file. Before downloading remover, you need to fake-register Personal shield Pro. Enter this registration key: 8945315-6548431 in the registration window. Entering registration key does not remove the infection, but enables execution of programs, and now you can download and run removal software.
remover for Personal Shield Pro

By downloading any software listed on this website you agree to our Privacy Policy and Terms of Use. We are affiliated with anti-virus and anti-spyware software listed on this site. All the products we recommend were carefully tested and approved by our technicians as being one of the most effective solutions for removing this threat.

NOTE: Some spyware can block downloading spyware removers. If You can't download it using default location, try one of the alternative download locations below:
Location 1 (The file is renamed to "iexplore.exe" because most of spyware doesn't block this file)
If you still can't download or install spyware removal software, you can try Custom installer which was designed by our technicians to break through malware infections.
Personal Shield Pro virus manual removal instructions:

1. Load your computer in safe mode with networking. Click Start, click Shut down, click Restart, click OK. During your computer starting process press F8 key on your keyboard multiple times until you see Windows Advanced Option menu, then select Safe mode with networking from the list.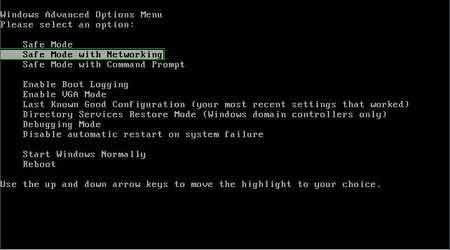 Video showing how to start Windows in "Safe Mode with Networking":
Windows XP:
Windows 7:
Windows 8:
2. Open Internet explorer, click Tools and select Internet Options. Select "Connections".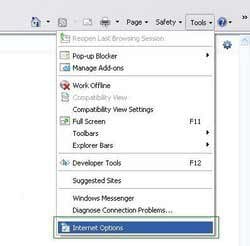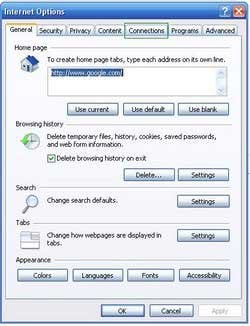 3.Click LAN settings, if a Use a proxy server for your LAN is checked, uncheck it and press OK.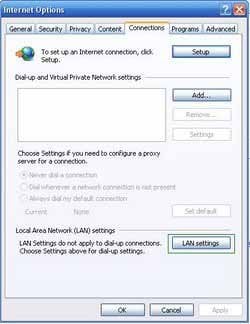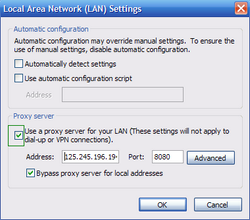 4. Download and install spyware remover to completely remove the infection.
remover for Personal Shield Pro
By downloading any software listed on this website you agree to our Privacy Policy and Terms of Use. We are affiliated with anti-virus and anti-spyware software listed on this site. All the products we recommend were carefully tested and approved by our technicians as being one of the most effective solutions for removing this threat.
NOTE: Some spyware can block downloading spyware removers. If You can't download it using default location, try one of the alternative download locations below:
Location 1 (The file is renamed to "iexplore.exe" because most of spyware doesn't block this file)
If you are unable to remove Personal Shield Pro, you can use this manual removal instruction. Use it at your own risk. If you don't have strong computer knowledge you could harm your operating system. Use it only if you are an experienced computer user. (Instructions on how to end processes, remove registry entries...)
End these Personal Shield Pro processes:
[random].exe
Remove these Personal Shield Pro registry entries:
HKEY_CURRENT_USER\Software\[random]
HKEY_CURRENT_USER\Software\Microsoft\Internet Explorer\Download "RunInvalidSignatures" = '1?
HKEY_CURRENT_USER\Software\Microsoft\Internet Explorer\PhishingFilter "Enabled" = '0?
HKEY_CURRENT_USER\Software\Microsoft\Windows\CurrentVersion\Internet Settings "ProxyOverride" = "
HKEY_CURRENT_USER\Software\Microsoft\Windows\CurrentVersion\Internet Settings "ProxyServer" = '127.0.0.1:33554?
HKEY_CURRENT_USER\Software\Microsoft\Windows\CurrentVersion\Internet Settings "ProxyEnable" = '1?
HKEY_CURRENT_USER\Software\Microsoft\Windows\CurrentVersion\Policies\Associations "LowRiskFileTypes" = '.exe'
HKEY_CURRENT_USER\Software\Microsoft\Windows\CurrentVersion\Run "[random]"
HKEY_CURRENT_USER\Software\Microsoft\Internet Explorer\Download "CheckExeSignatures" = 'no'
Delete these Personal Shield Pro files:
%Temp%\[random]\
%Temp%\[random]\[random].exe