Top Antivirus 2016
Antivirus software is the most important software on your computer - without it your system can be easily infected with various malware and viruses. Such infections have the potential of causing a considerable amount of damage to your PC. The threat of computer viruses is constantly growing, so it is very important to choose a right security program to protect your computer. This list consists of well known, top antivirus software. Click "read more" to find more information about your selected antivirus software.
IMPORTANT: Be sure you have only one anti-virus software installed on your computer, having two different programs may cause problems.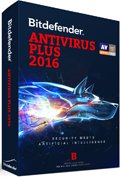 Works with: Windows XP (32-bit) (SP2), Windows Vista (32-bit and 64-bit), Windows 7 (32-bit and 64-bit), Windows 8 (32-bit and 64-bit), Windows 8.1 (32-bit and 64-bit), Windows 10 (32-bit and 64bit)
Bitdefender is a Romanian company. That's a good place to draw programming talent as many virus writers and hackers are located there. Bitdefender boasts on their web site that have "#1 Security Product in the World." Their logo is the Dacia, whose logo is a dragon with wolf-like jaws. The Dacia were fierce and courageous people who lived in the region stretching from Austria to Romania in the times of the Greeks and Romans. Bit defender and CEO Andreas Clementi says: "Our job is to win every single time, one thousand times out of one thousand, and one million times out of one million. And we do. We outsmart the industry not only by maintaining the clearest view, the sharpest mind and the deepest insight, but by staying one step ahead of everybody else – be they black hats or fellow security experts."
This is a bold statement, but one that indicates a company devoted to and enthusiastic about what they do. The company is dedicated to cybersecurity and has no other lines of business, which means all their efforts are dedicated to protecting their customer's data. One thing good you can say about Bitdefender is they have quite a few OEM partners. These are companies like Egress encryption services and Libraesva, Italy's leading email security provider. OEMs use the Bitdefender cloud and mobile SDK to bundle security into their product whether that is a network appliance or application software.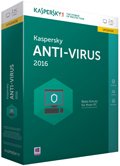 Works with: Windows XP (32-bit) (SP2), Windows Vista (32-bit and 64-bit), Windows 7 (32-bit and 64-bit), Windows 8 (32-bit and 64-bit), Windows 8.1 (32-bit and 64-bit), Windows 10 (32-bit and 64bit)
The American antivirus vendors were no doubt surprised when this Russian company, who now has $700 million in revenues in 2014 and 3,000 employees, surged onto the market that they thought was theirs. Security expert Eugene Kaspersky has grown his company to 400 millions users with 270,000 corporate clients.
Chairman and CEO Eugene Kaspersky, who writes his name like this Евге́ний Валенти́нович Каспе́рский, is math prodigy. He graduated from a the FSB academy, a school run by the KGB. Now it has a new name: Institute of Cryptography, Telecommunications, and Computer Science. According to Wikipedia, the first virus to be added to the Kaspersky Lab Antivirus Database was Cascade, which Mr Kaspersky discovered in 1989. He then wrote a program to contain that thus writing the first antivirus program. In 1992 he and some of his peers turned their research into the Kaspersky business.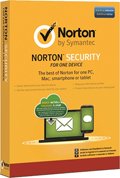 Works with: Windows XP (32-bit) (SP2), Windows Vista (32-bit and 64-bit), Windows 7 (32-bit and 64-bit), Windows 8 (32-bit and 64-bit), Windows 8.1 (32-bit and 64-bit), Windows 10 (32-bit and 64bit)
If you are old enough to remember the DOS operating system, which existed before there was a graphical interface for PCs (i.e. Windows), then you probably know who Norton is. They have been developing utilities for DOS and Windows for a long time. Norton released its first antivirus product in 1991. But they provided utility programs for DOS prior to that starting in 1982. For example, if you deleted a file by mistake, which was easy to do with DOS (There was no Recycle Bin then.), you could get it back with Norton UNERASE. Norton spread knowledge about himself and his product by writing a book "Inside the IBM PC: Access to Advanced Features & Programming (Techniques)." After that bit of fame he grew his company to $3 million in revenues with only 3 employees. Then in 1990 he sold his company to the security company Symantec, who kept the product name. Norton grew to have a 61% market share, which is a lot compared to today's market where there are a lot more companies.
The parent company Symantec has other security products as well. Those are targeted to business customers. They bundle the Norton antivirus engine into those and provide an SDK for OEM partners than Symantec no doubt uses for itself. The SDK, the Symantec Scan Engine, is made available to other business so that they can bundle antivirus detection and removal into their hardware and software.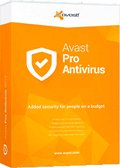 Works with: Windows XP (32-bit) (SP2), Windows Vista (32-bit and 64-bit), Windows 7 (32-bit and 64-bit), Windows 8 (32-bit and 64-bit), Windows 8.1 (32-bit and 64-bit), Windows 10 (32-bit and 64bit)
The company says it has 230 million users. Their CEO Vincent Steckler came over from Symantec to propel sales with his many contacts and marketing acumen. The Czech COO Ondřej Vlček started as a developer in 1995. He, like so many security researchers European, has degrees in math and physics. The company founders, both Czechs as well, have moved away from daily operations to serve on the board of directors and found the philanthropic group the Avast Foundation. Does this mean their most creative minds have left the company in the hands of corporate types? Maybe. Maybe not. They still have 500 mainly Czech employees still heads down writing code.

Works with: Mac OSX 10.10 (Yosemite), Mac OSX 10.11 (El Capitan) and macOS Sierra (10.12)
Combo Cleaner is an antivirus and system optimizer created by a company called RCS LT. This application runs on Mac computers and works with all recent Mac operating systems, including Yosemite, El Capitan, and Sierra. This application takes a different approach as compared to traditional antivirus suites. As well as an antivirus function, Combo Cleaner includes a disk cleaner, big files finder, duplicate files finder, privacy scanner, and application uninstaller. This app can be used to clean computers of security threats and free up significant disk space cluttered by redundant files. Although Mac computers are thought to be more secure than Windows systems, a reliable antivirus solution is paramount.
Why do I need Anti-virus protection?
Having an antivirus program installed on your PC these days is very important - the threat of computer viruses and malware infections is constantly growing. Various computer viruses have a potential of causing significant damage to your computer. Such infections can delete user's data, steal your personal information, lock your computer, and ask to pay a ransom to unblock it and perform other rogue tasks. Infected computers becomes unstable, Cyber criminals can access your personal data and perform other malicious tasks. Choosing the best antivirus program can be a complicated task. We at pcrisk.com are dealing with spyware, malware, and virus infections daily, so we know which security suites works well and which fail to detect and remove various security issues. When adding software to our top antivirus lists, we check every aspect of the antivirus we are recommending. We perform various tests, look at independent testing companies recommendations etc.
Nowadays an antivirus program became a must, if you care about your computer's security and your own privacy you should always use one.