Top Antivirus 2019
Antivirus software is the most important software on your computer - without it your system can be easily infected with various malware and viruses. Such infections have the potential of causing a considerable amount of damage to your PC. The threat of computer viruses is constantly growing, so it is very important to choose a right security program to protect your computer. This list consists of well known, top antivirus software. Click "read more" to find more information about your selected antivirus software.
IMPORTANT: Be sure you have only one anti-virus software installed on your computer, having two different programs may cause problems.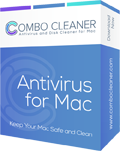 Works with: Mac OSX 10.10 (Yosemite), Mac OSX 10.11 (El Capitan), macOS 10.12 (Sierra), macOS 10.13 (High Sierra) and macOS 10.14 (Mojave)
Combo Cleaner is a tool to detect malware on your computer. You need to purchase full version to get full functionality.

Special limited time offer for PCrisk.com users!
To use this coupon, go to Combo Cleaner checkout page. Coupon will be applied automatically. Or you can manually enter coupon code: PCRISK10 for a 10% discount.
Combo Cleaner is an antivirus and system optimizer created by a company called RCS LT. This application runs on Mac computers and works with all recent Mac operating systems, including Yosemite, El Capitan, and Sierra. This application takes a different approach as compared to traditional antivirus suites. As well as an antivirus function, Combo Cleaner includes a disk cleaner, big files finder, duplicate files finder, privacy scanner, and application uninstaller. This app can be used to clean computers of security threats and free up significant disk space cluttered by redundant files. Although Mac computers are thought to be more secure than Windows systems, a reliable antivirus solution is paramount.
Today, security researchers see a rise in adware targeted at Mac computers. While adware and potentially unwanted applications are not recognized as 'high risk' security threats, they can lead to annoying pop-ups, privacy issues, identity theft, and dangerous malware infections. Having a reliable antivirus solution prevents these issues. Furthermore, Combo Cleaner employs an antivirus scan engine equipped with Mac and PC virus definition databases. This prevents Mac users from inadvertently forwarding infected email attachments to friends and colleagues who use the Windows operating system.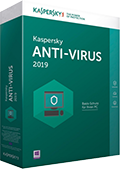 Works with: Windows 7 (32-bit and 64-bit), Windows 8 (32-bit and 64-bit), Windows 8.1 (32-bit and 64-bit), Windows 10 (32-bit and 64bit)
Kaspersky Labs in some respects has had a fairly torrid year. Rumors, without much been supplied in terms of evidence, surfaced alleging the security firm has less than savory relations with the Russian government. As a result, Kaspersky products have been banned from been used in US government departments. Kaspersky has moved large parts of their business to Geneva to help reinforce their independence from all government institutions. With such turbulence, one has to wonder if has affected their core product, their antivirus?
It would seem not. Kaspersky Anti-Virus 2019 cleaned up independent tests and is still many an editor's choice for best antivirus offering. Anti-Virus 2019 is the first paid for the product above the free version and when compared to Bitdefender's similar offering it may seem lackluster in terms of features. This does not relegate Anti-Virus 2019 to the poor choice bin at all.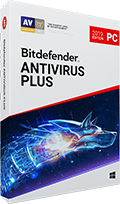 Works with: Windows 7 (32-bit and 64-bit), Windows 8 (32-bit and 64-bit), Windows 8.1 (32-bit and 64-bit), Windows 10 (32-bit and 64bit)
Choosing the right antivirus package can be an incredibly difficult and trying affair. First, the brand needs to be picked then the package best suited to both your needs and wallet. Given the sheer amount of options consumers might not know where to begin. This is where reviews such as this one can be of service. The following review focuses on Bitdefender's Antivirus Plus 2019 offering. Bitdefender as a security firm has developed a reputation for providing the most value for the amount of money spent, while still providing reliable protection. Antivirus Plus 2019 continues this trend.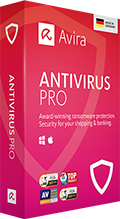 Works with: Windows 7 (32-bit and 64-bit), Windows 8 (32-bit and 64-bit), Windows 8.1 (32-bit and 64-bit), Windows 10 (32-bit and 64bit)
It would seem to be competitive in the antivirus market a new version needs to be released yearly. To build an entirely new product in a year is an impossible task, so new versions look to improve existing features while adding new ones. German-based security firm Avira, like the other players in the market, have adopted a similar approach but with some rather individual differences. Like with their competitors the company offers an armada of suites ranging from a free version all the way to a complete suite containing all the bells and whistles. The first paid for product is Avira Antivirus Pro and is the subject of this review.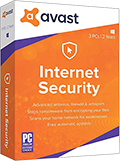 Works with: Windows XP (32-bit) (SP3), Windows Vista (32-bit and 64-bit), Windows 7 (32-bit and 64-bit), Windows 8 (32-bit and 64-bit), Windows 8.1 (32-bit and 64-bit), Windows 10 (32-bit and 64bit)
Almost all off the current top antivirus producing companies offer a free version of their product in one form or the other. This has placed many of their bottom tier products in somewhat of a problem. Can they compete with their free counterpart, or phrasing the problem differently do they offer more benefits that outweigh the increased cost? To solve this problem companies may rely on clever marketing but it will almost always come down to the value offered by the antivirus suite versus the free version. It would seem that Avast Internet Security is not only competing against tough competition but also the free version of itself.
Why do I need Anti-virus protection?
Having an antivirus program installed on your PC these days is very important - the threat of computer viruses and malware infections is constantly growing. Various computer viruses have a potential of causing significant damage to your computer. Such infections can delete user's data, steal your personal information, lock your computer, and ask to pay a ransom to unblock it and perform other rogue tasks. Infected computers becomes unstable, Cyber criminals can access your personal data and perform other malicious tasks. Choosing the best antivirus program can be a complicated task. We at pcrisk.com are dealing with spyware, malware, and virus infections daily, so we know which security suites works well and which fail to detect and remove various security issues. When adding software to our top antivirus lists, we check every aspect of the antivirus we are recommending. We perform various tests, look at independent testing companies recommendations etc.
Nowadays an antivirus program became a must, if you care about your computer's security and your own privacy you should always use one.