Best Antivirus Apps 2021
Antivirus software is the most important software on your computer. Without it, your system can be easily infected with various malware and unwanted applications. Such infections have the potential to cause a considerable amount of damage to your computer. The threat of computer malware is constantly growing, so it is essential to choose the right security program for protection.
Malware can delete users' data, steal personal information, lock the computer, and ask to pay a ransom to unlock it and perform other rogue tasks. Infected computers become unstable, cybercriminals can access your data and perform other malicious tasks.
Which antivirus software is best?
Choosing the best antivirus program can be a complicated task. We at pcrisk.com are dealing with adware, malware, and ransomware infections on a daily basis, so we can give you professional advice on which antivirus suites work well and which fail to detect and remove various security issues.
EDITOR'S NOTE: When adding software to our top antivirus lists, we check every aspect of our recommended antivirus. However, we give the most value to detection and removal capabilities. We perform various tests and analyze independent testing companies' recommendations (AV-TEST, AV-Comparatives, etc.).
Here's our list of best antivirus programs for the year 2021: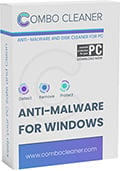 Combo Cleaner is an anti-malware application for Windows computers (also available for Mac computers). It's developed by a company RCS LT which has been working in cyber security industry for over 10 years. The accumulated experience in internet security allowed us to create a robust anti-malware solution that is capable of defending user's computers from nowadays prevailing cyber threats. Combo Cleaner is designed to work with all the most popular operating systems from Microsoft, alongside Windows Defender.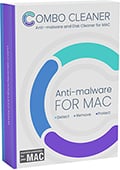 Combo Cleaner is an antivirus and system optimizer created by a company called RCS LT. This application runs on Mac computers and works with all recent Mac operating systems, including Yosemite, El Capitan, and Sierra. This application takes a different approach as compared to traditional antivirus suites. As well as an antivirus function, Combo Cleaner includes a disk cleaner, big files finder, duplicate files finder, privacy scanner, and application uninstaller. This app can be used to clean computers of security threats and free up significant disk space cluttered by redundant files.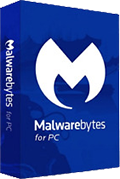 Over the years security firm Malwarebytes has developed a reputation for developing anti-malware tools vital to both home and corporate computer users. When the beta for version 4.0 was released, many journalists and InfoSec professionals were eager to see what the new version had to offer as well as the new improved Katana malware engine. We reviewed Malwarebytes 4.0 and found it to be an excellent choice for those wanting to shore up their cybersecurity defenses. There are two versions of Malwarebytes 4.0 - Free and Premium. Although the Free version is capable of removing existing malware, the Premium delivers way more features, as well as high-end malware protection.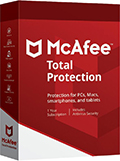 With McAfee, the debate of should you buy an Internet Security package or the more expensive but has more features Total Protection equivalent is now null and void. McAfee no longer markets Internet Security, so for consumers looking to add more firepower to their protection that what the base antivirus has to offer they would need to pay for Total Protection. This makes the choice easier as there is no choice. This lack of choice may rub some the wrong way; however, when we look at how Total Protection has been costed and some of its features perhaps there is a method to the madness.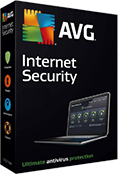 AVG remains one of the world's most popular security vendors with over 200 million users worldwide. Since the companies acquisition by Avast, which was announced in July 2016 and finalized in September the same year, both companies seem to have benefitted from the acquisition. In what feels like a lifetime, does AVG's Internet Security suite still stack up next to the likes of Bitdefender and Kaspersky? In short, yes but the writer still feels that it is easier to recommend the latter two's equivalent suites over AVG.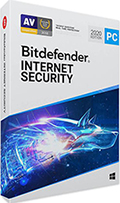 Over the years Bitdefender's consumer antivirus products have developed a reputation for being amongst the best in the world for their relevant price points. Currently, Bitdefender has five offerings which include Bitdefender Antivirus Free Edition through Bitdefender Antivirus Plus, Bitdefender Internet Security, and Bitdefender Total Security to the flagship Bitdefender Premium Security with its unlimited VPN use. The focus of this article will fall to Internet Security, as it is their mid-tiered paid-for offering which has several features home users could most certainly use if not needed.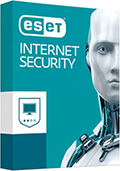 When choosing a comprehensive antivirus suite, the number of choices users now have can cause no small amount of option paralysis. There are always several options that rise above many of the others. For some time now, ESET's offerings built off their popular NOD32 antivirus are constantly high scorers in independent lab tests and are feature-rich. This has led the Slovakian company to make great inroads into the American market. An important question to answer then is does the latest midrange offering, Internet Security, continue the trend? In short, yes but there is room for improvement in the product.
How do we test antivirus programs?
Our malware researchers are dealing with various malware infections (including adware, ransomware, and potentially unwanted applications) daily. We manually test malware samples, we visit countless rogue and phishing websites. Our email honeypots attract thousand of malicious emails. We test tens of unique ransomware infections on our virtual machines every day.
This puts us in a unique position. With all of this real-world malware data, we can thoroughly test antivirus applications and determine which are best at cleaning and preventing them. Arguably most technology websites can test the speed, usability, and other antivirus features visible to the naked eye. However, our staff can test antivirus against real-life cyber threats.
To our mind, reliable protection from malware threats is the most important thing in choosing the best antivirus program. Antivirus programs that perform best in our tests are added to our best antivirus list, which is actively updated. Note that Combo Cleaner is developed by the same company that is running the pcrisk.com website.
Nowadays, an antivirus program has become a must. If you care about your computer's security and your privacy, you should always use one.
IMPORTANT: Be sure you have only one antivirus software installed on your computer; having two different programs may cause problems.
About PCrisk

PCrisk is a cyber security portal, informing Internet users about the latest digital threats. Our content is provided by security experts and professional malware researchers. Read more about us.
Virus and malware removal
This page provides information on how to avoid infections by malware or viruses and is useful if your system suffers from common spyware and malware attacks.