Fast Windows Antivirus 2011 elimination guide

Fast Windows Antivirus 2011 is a bogus computer antivirus program which shouldn't be trusted. This program pretends to scan users computer and then gives false promises of removing the detected security infections in a users purchases it's license key. Usually such rogue programs are distributed trough fake video codecs. There are a lot of fake websites that distribute this fake program. When you enter a website that tries to trick you into downloading Fast Windows Antivirus 2011 you will most commonly see a video.
When you click a play button you will be displayed with a message that you need to update you flash player or that you need to download additional codecs. After you agree on downloading or updating instead your computer will be infected with this fake program. It will perform fake security scans and will present you with multiple security warning messages. This fake program will state that your computer has multiple infections, to remove them you will be asked to buy a full version of Fast Windows Antivirus 2011. Don't purchase this program it's totally useless and is only created to steal money from your credit card account. You should ignore all the warning messages and remove this fake software from your computer as soon as possible. If by mistake you have already bought this fake scanner contact your credit card company and dispute the charges. Fast Antivirus 2011 is created by Internet criminals who designed this rogue program to imitate a real security software. All of the security scans and warning pop-ups shown by this malicious program is totally false, these steps are taken to scare PC users into thinking that their computers is at risk and then forcing them into purchasing Fast Antivirus 2011.
remover for Fast Windows Antivirus 2011

By downloading any software listed on this website you agree to our Privacy Policy and Terms of Use. We are affiliated with anti-virus and anti-spyware software listed on this site. All the products we recommend were carefully tested and approved by our technicians as being one of the most effective solutions for removing this threat.
Fast Windows Antivirus 2011 removal
1. Download fix.reg file After saving the file to your desktop - double click fix.reg and then click YES to confirm.
2. Open Internet explorer, click Tools and select Internet Options. Select "Connections".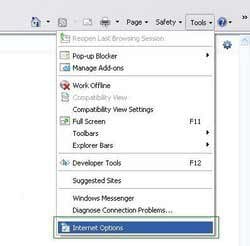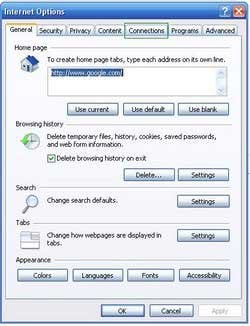 3.Click LAN settings, if a Use a proxy server for your LAN is checked, uncheck it and press OK.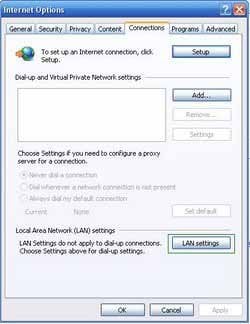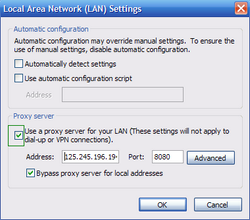 4. Download a legitimate anti-spyware software to fully remove Fast Windows Antivirus 2011 from your compute.
remover for Fast Windows Antivirus 2011
By downloading any software listed on this website you agree to our Privacy Policy and Terms of Use. We are affiliated with anti-virus and anti-spyware software listed on this site. All the products we recommend were carefully tested and approved by our technicians as being one of the most effective solutions for removing this threat.
Other tools known to remove Fast Windows Antivirus 2011:
If you are unable to remove Fast Windows Antivirus 2011, you can use this manual removal instruction. Use it at your own risk. If you don't have strong computer knowledge you could harm your operating system. Use it only if you are an experienced computer user. (Instructions on how to end processes, remove registry entries...)
End these Fast Windows Antivirus 2011 processes:
[RANDOM CHARACTERS].exe
Remove these Fast Windows Antivirus 2011 registry entries:
HKEY_CURRENT_USER\Software\[random]
HKEY_CURRENT_USER\Software\Microsoft\Windows\CurrentVersion\Run "[random]"
Delete these Fast Windows Antivirus 2011 files:
%Temp%\[random]\
%Temp%\[random]\[random].exe
%UserProfile%\Desktop\Fast Windows Antivirus 2011.lnk
%UserProfile%\Start Menu\Programs\Fast Windows Antivirus 2011\
%UserProfile%\Start Menu\Programs\Fast Windows Antivirus 2011\Fast Windows Antivirus 2011.lnk
%UserProfile%\Start Menu\Programs\Fast Windows Antivirus 2011\Uninstall Fast Windows Antivirus 2011.lnk