External Hard Drive Is Not Showing Up
External Hard Drive Is Not Showing Up/Not Appearing When Connected. How To Fix It?
External hard drive is the same hard drive (HDD) that you can find in your computer, the main difference is that the external hard drive is the one that can be connected from the outside (externally) rather then on the inside of the computer, that is what makes it external and, portable. There are external drives that use the data cable and use power coming from your computer, and other external drives require a power adapter.
Advantages of an external drive are that they are portable, can provide additional large amounts of storage and they are easy to use. It becomes very handy when you need to use different computers and have your data with you whenever you need it. Good thing is that external hard drives are capable of storing terabytes of data and they are often used as a tool to back up files, in case the internal hard drive in a computer gets damaged, corrupted and so on. External hard drive can be very handy if you are out of storage, especially if you use a laptop computer, since it is more difficult to replace a hard drive in a laptop with a larger storage capacity hard drive than to replace desktop computer's hard drive.
If you are reading this, then most probably you already have an external hard drive but you have problems with accessing it on your Windows operating system. Sometimes when you connect your external drive to your computer it is not showing up or Windows operating system is not detecting it. Using an external hard drive supposed to be a very easy process, however, sometimes Windows makes it difficult and the external drive simply does not appear when connected. This is quite a common problem and as rule, the more common the problem is, the higher the possibility that it can be solved. That is what is this guide about. In this guide we are going to describe several solutions that could possibly solve this problem and make your external drive appear when it is connected to your computer. Read the guide below and find out how.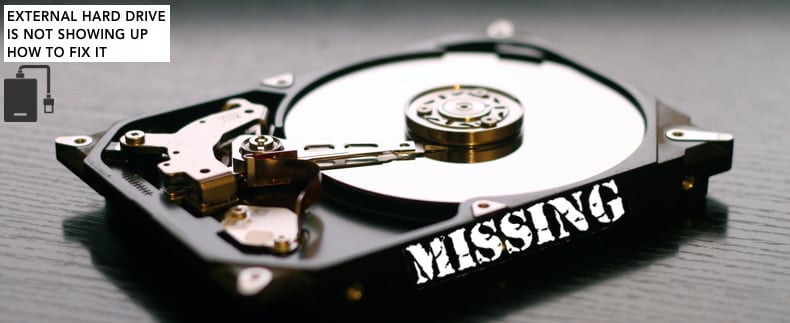 Table of Contents:
Run Windows Troubleshooters
The first thing you might want to try out is to simply run the Windows Hardware and USB troubleshooter. Windows includes a number of troubleshooters designed to quickly diagnose and automatically resolve various computer problems. Troubleshooters cannot fix all problems, but they are a good place to start if you encounter a problem with your computer, operating system or connected devices. To start troubleshooting, go to Settings and type "troubleshoot", select "Troubleshoot" from the list.
Find "Hardware and Devices" troubleshooter under "Find and fix other problems", select it and click "Run the troubleshooter" button. It will start looking for problems related to hardware and devices. Hopefully running this troubleshooter will help you to solve this problem and your external hard drive will show up.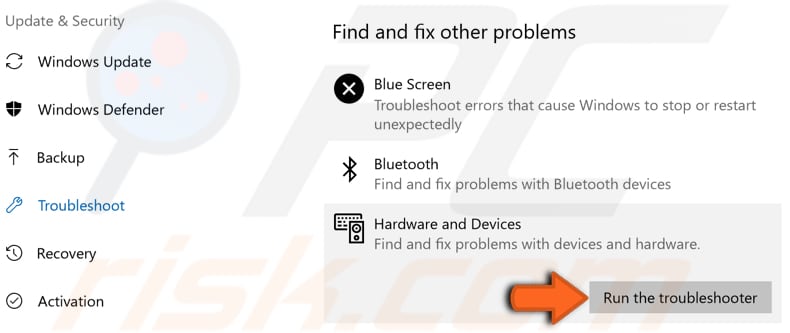 Additionally we recommend to run USB troubleshooter as well. It fixes problems with USB audio, storage and print devices - such as thumb drives, USB hard drives and USB printers. To run this troubleshooter you will need to download it from Microsoft official site. Download the troubleshooter and run it, see if it finds and fixes any problems related to your external hard drive which is not showing up.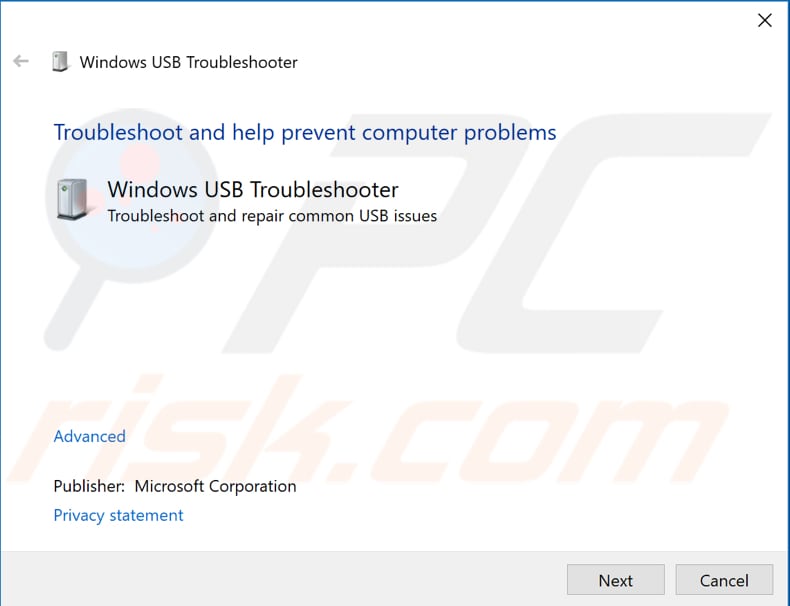 Update Or Reinstall Device Driver
Device driver is software that informs the operating system and other software how to interact with particular hardware. It is rather like a translator between software and hardware, since they often are created by different manufacturers, companies, or people. The driver facilitates smooth communication between hardware and software. In most cases, computers are unable to send and receive data correctly without drivers. If the appropriate driver is not installed, the device might not function properly. To reinstall network adapter driver you will need to use Device Manager. To open Device Manager, right-click the Start button and select "Device Manager" result from the contextual menu or type "device manager" in Search and click the "Device Manager" result.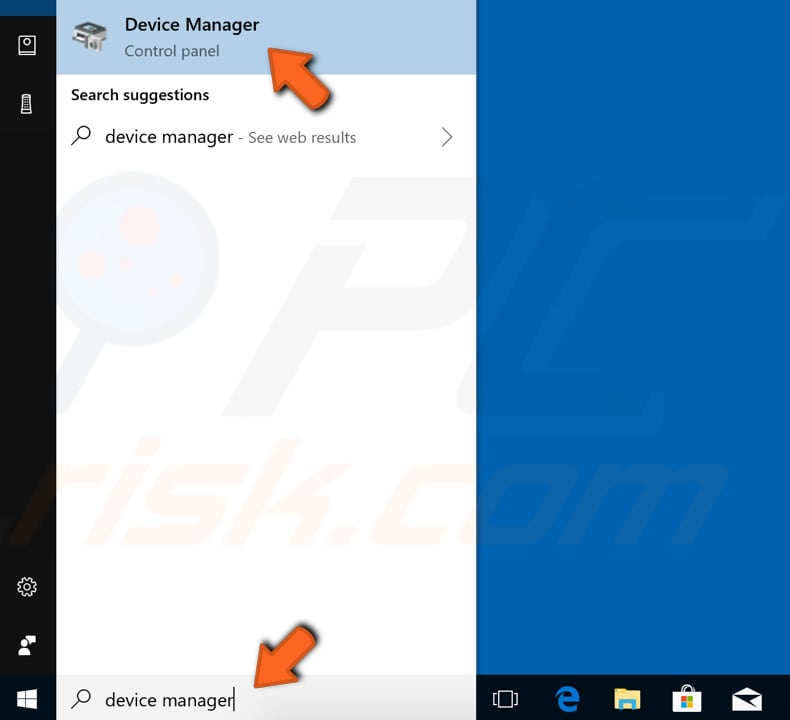 In Device Manager you will see a list of devices connected to your computer. Find your external hard drive device (it should be under "Disk drives" or "Universal Serial Bus controllers") and right-click it, select "Update driver" from the contextual menu.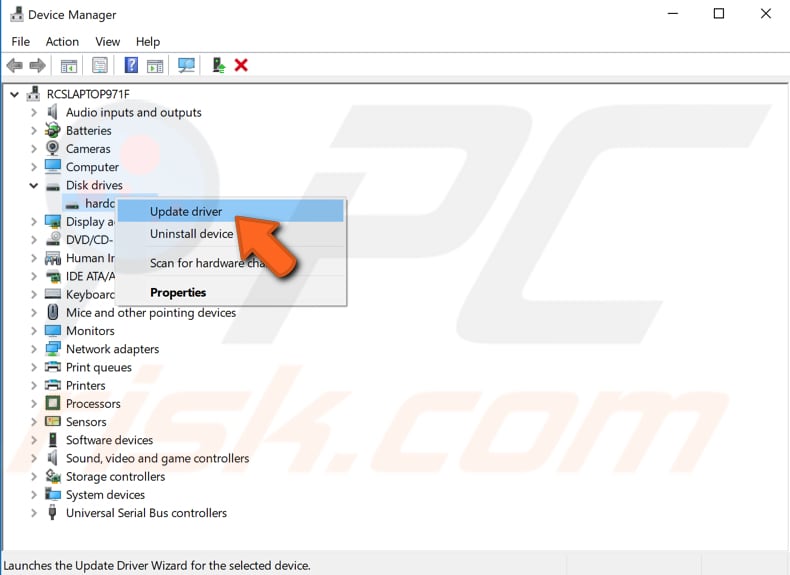 You will be asked if you want to search for updated driver software automatically or to browse your computer for driver software. If you select the first option, then Windows will search your computer and the Internet for the latest driver software for your device. If you select the second option, then you will have to locate and install the drivers manually. Using this option requires having downloaded driver on your computer or USB flash drive. We recommend you to select the first option, select it and follow the instructions. If first option does not solve the problem, then download the latest drivers from your external hard drive manufacturer's website.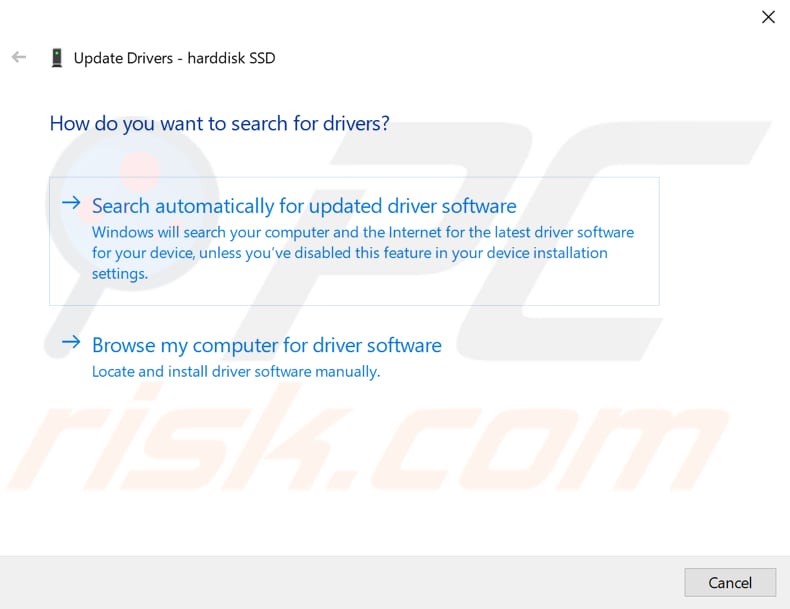 If you want, you can use third-party software to update your drivers automatically. In this case we would recommend you to try our the Snappy Driver Installer. it is a powerful free driver updater tool for Windows that can store its entire collection of drivers offline. Having offline drivers gives Snappy Driver Installer the ability to have access to fast driver updates, even if there is no active internet connection. Snappy Driver works with both 32-bit and 64-bit versions of Windows 10, Windows 8, Windows 7, Windows Vista, and Windows XP. Drivers are downloaded through Snappy Driver Installer in what are called driverpacks, which are just collections (packs) of drivers for various hardware like sound devices, video cards, network adapters etc. It can also show duplicate drivers and invalid drivers and it separates the updates that require you to restart your computer so it would be easier to distinguish them from the rest. You can download Snappy Driver Installer from here.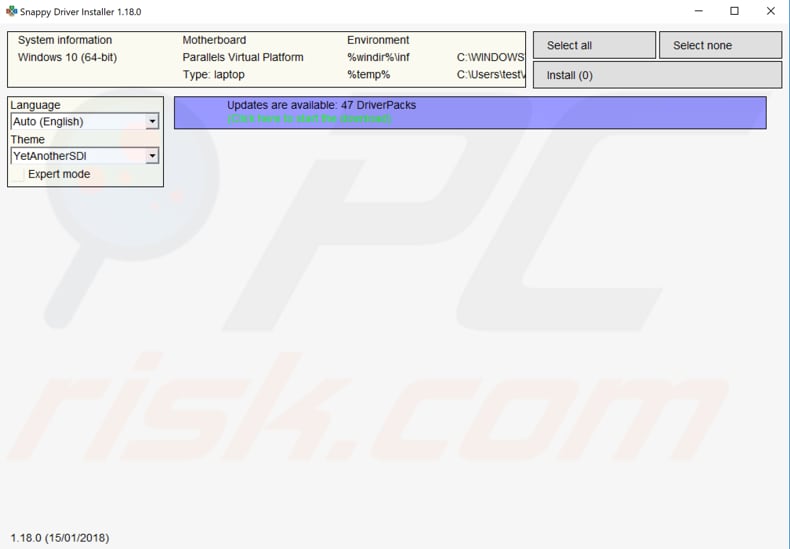 If updating drivers did not solved the problem, then you might want to try to reinstall them. To do so right-click your external hard drive device in Device Manager and select "Uninstall device" option from the contextual menu.
You will be asked to confirm the uninstallation. Click "OK". Mark the "Delete the driver software for this device" checkbox if you see this option. Restart your computer and Windows will reinstall the missing drivers automatically. If for some reason Windows could not or won't install the missing (uninstalled) drivers, then go to Device Manager again and right-click your computer name, select "Scan for hardware changes". It should detect missing drivers and install them.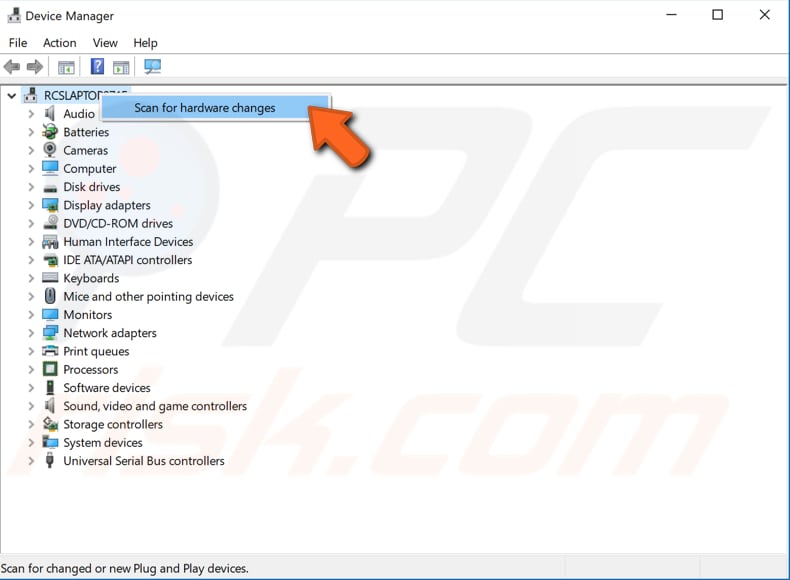 Try A Different USB Port
It is possible that the USB port you are using to connect your external hard drive is not functioning properly and that is why Windows does not show it when you connect it. Sometimes changing the USB port solves the problem, especially if there are different USB ports in your computer, like USB 2.0 and USB 3.0. Some users reported that connecting their external drive into USB 2.0 instead of USB 3.0 actually solved the problem and the connected external drive showed up. If you are using a USB Hub to connect your external hard drive, then try to use a USB port on your computer.
Disable USB Selective Suspend Setting
The Power Plan feature in Windows 10 is not new, since it was also available in earlier versions of the operating system. Power Plan is a collection of hardware and system settings that manage how your computer uses power. In this case we are going to change the advanced power settings and disable the USB selective suspend setting. To do so, type "edit power plan" in Search and click the "Edit power plan" result.
In opened Edit Plan Settings window you will be able to edit the settings of the power plan you are currently using. If you want to edit another plan, you will be able to do it it the next window. Find and click "Change advanced power settings".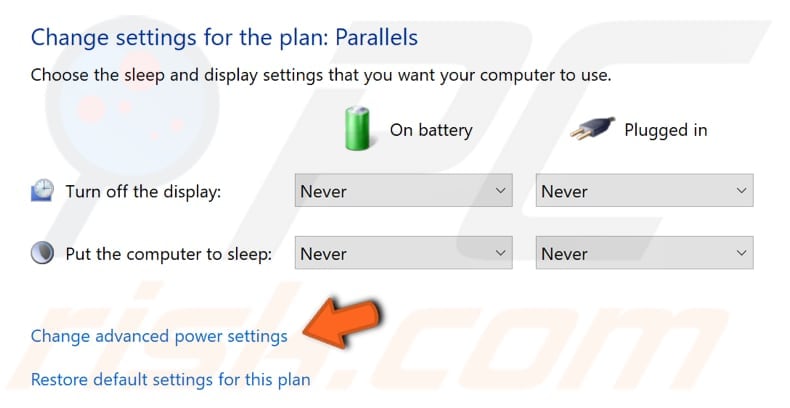 In Power Options window find the "USB settings", expand it by clicking the "+" or simply double clicking USB settings. Apply the same to the "USB selective suspend setting" and you will see whether this setting is enabled both on battery and plugged in or if it is disabled. If it is enabled, then change both on battery and plugged in to "Disabled". Click "Apply" to save the changes, connect your external hard drive and see if it shows up.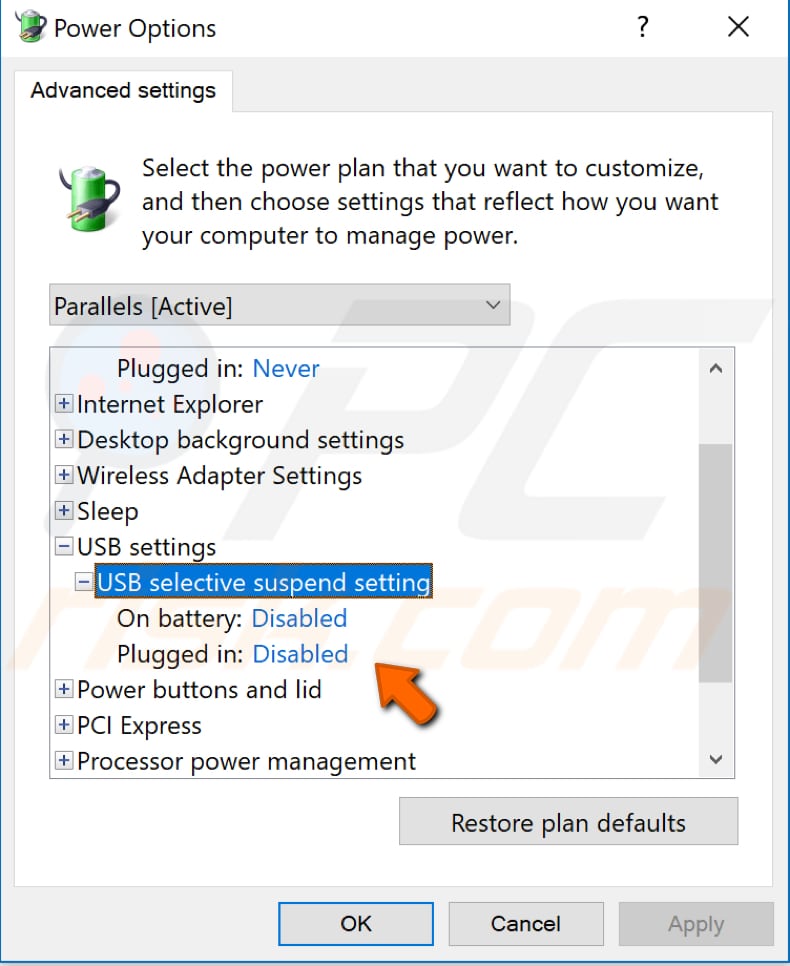 Use Disk Management Tool
Disk Management is a tool that allows users to manage internal and external hard drives, flash drives and optical disk drives. This tool can be used to format, partition drives, to assign drive letters and more. Disk Management is available in most versions of Windows like Windows 10, Windows 8, Windows 7, Windows Vista, Windows XP and Windows 2000. If you are experiencing problems while trying to connect your external drive, Disk Management is the tool that could help you to solve the problem. To open Disk Management tool launch Run dialog box first, to open it right-click Start and select Run option from the contextual menu, or simply press Windows key + R.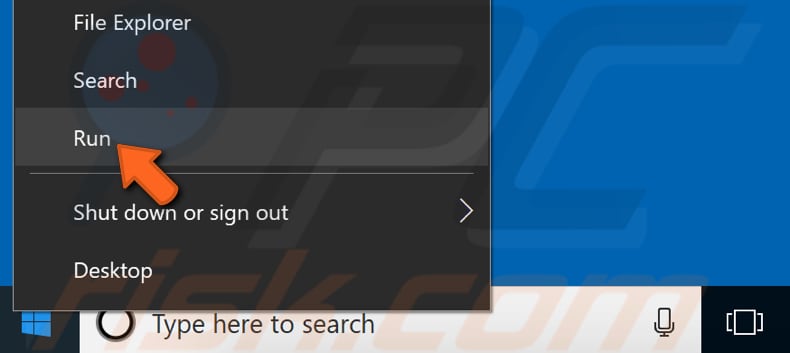 Once the Run dialog box is open, type the "diskmgmt.msc" command and press Enter or click "OK".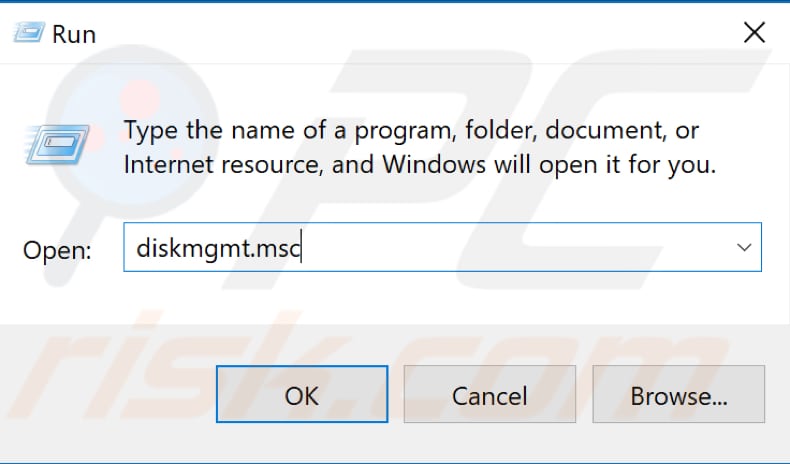 If there is a drive or a disk that does not appear in File Explorer when you connect it to your computer and Disk Management tool shows its status as "Not Initialized", then it is possible that the drive does not have a valid disk signature and it was never formatted and initialized. If that is the case, then right-click the drive and select "Initialize Disk" option. However, this option will erase all data stored on your external hard drive.

If your external hard drive status is "Offline" then simply right-click it and select "Online" option. Another thing you might want to try is to unplug your external hard drive and plug it back again, then click "Action" and select "Rescan Disks" option.

Another thing you might want to try is to shut down your computer and turn off your external hard disk (if you are using the one with a power cord), then turn your computer on again and connect the external hard drive again.
Try to connect your external hard drive to another computer and if the hard drive will not appear on other computer as well, then, at least you will know that something is wrong with your external hard drive and not the computer or its operating system.
That's it, we hope this guide was useful and you were able to solve the problem with your external hard drive if it was not appearing when connected to your computer. If there is another method that solved this problem for you and it is not mentioned in our guide - share it with us and with the others by leaving a comment in our comment section below.
Video Showing How To Fix External Hard Drive If It Is Not Showing Up: