Galileo System Cleaner - how to remove it from your computer?
Galileo System Cleaner is a fake security scanner which when installed on user's computer indicates non existent security infections in order to sell it's useless license key. Galileo System Cleaner states that to remove the supposedly detected security threats PC users has to purchase it's full version. In reality the security issues that are found by this program doesn't exist - Galileo System Cleaner is just an imitation of a legitimate antivirus software, it's a scam created with a sole purpose of tricking PC users into paying the money to Cyber criminals who are responsible for creating and distributing this malicious program. Galileo System Cleaner is just an empty software (no virus definition database nor any other features that should be in a legitimate security scanner) which pretends to scan your computer.
Furthermore this program will also generate false security warning messages and use other deceptive methods to force PC user into paying for it's full version. The reality is that there's no full version of Galileo System Cleaner it's a total scam which should be eliminated from your computer. Don't even consider purchasing this program, you will loose your money and your PC will still be infected. Nowadays Internet is full of such bogus programs which just imitate the functionality of a security software and aims to steal money from your credit card, you should always read the reviews and other available information before buying a security software to protect your PC.
Cyber criminals who are responsible for creating Galileo System Cleaner are using Trojans and drive-by downloads to spread their fake antivirus program. Another known way of distributing this malicious software is using exploit kits. If your computer was infiltrated with the mentioned security infections Galileo System Cleaner and other rogue programs could be downloaded and executed on your machine at any time. Basically Cyber criminals are able to infiltrate computers connected to the Internet with a small portion of malicious code and then remotely install key-loggers, rogue antivirus programs and other malware to the infiltrated machines. To prevent such incidents from happening to your PC you should always use a legitimate antivirus and anti-spyware programs. If you PC is already infected with Galileo System Cleaner use the provided removal guide and eliminate it from your computer.
Galileo System Cleaner generates such fake warning messages:
Critical: Some malicious threats cannot be deleted. Some threats contain unrecognized structure and can not be removed without update.
Galileo System Cleaner removal:
Use the recommended anti-spyware software to get rid of this malicious program. Download, update and run a full system scan, remove all the entries that this software detects.

remover for Galileo System Cleaner
By downloading any software listed on this website you agree to our Privacy Policy and Terms of Use. We are affiliated with anti-virus and anti-spyware software listed on this site. All the products we recommend were carefully tested and approved by our technicians as being one of the most effective solutions for removing this threat.
If you can't download or run spyware remover try running registry fix (link below). It enables execution of programs. download registryfix.reg file, double click it, click YES and then OK.
Alternative Galileo System Cleaner removal instructions:
Step 1
Start your computer in safe mode. Click Start, then click Shut down. Select Restart and click OK. During your computer starting process press F8 key on your keyboard multiple times until Windows Advanced Options menu shows up, then select Safe mode with networking from the list and press ENTER.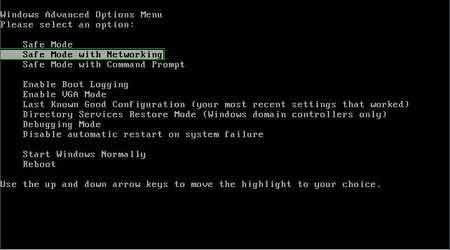 Video showing how to start Windows 7 in "Safe Mode with Networking":
Step 2
Now we need to remove proxy settings. This fake antivirus program adds a proxy to your Internet connection settings to show various errors when you try to access Internet. To do this, open Internet explorer, click Tools and select Internet Options. Then select the "Connections" tab.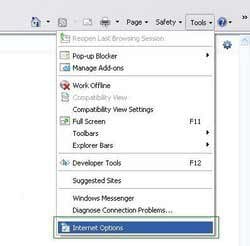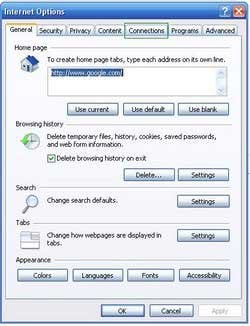 In the "Connections" tab, click LAN settings, if a "Use a proxy server for your LAN" is checked, uncheck it and press OK.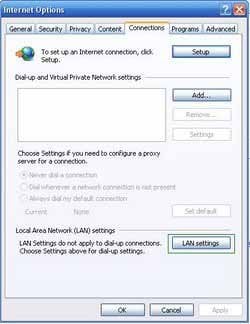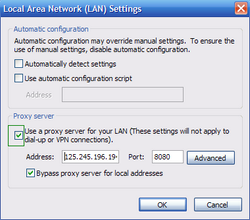 Step 3
Download a legitimate anti-spyware software to fully remove Galileo System Cleaner from your computer.
remover for Galileo System Cleaner
By downloading any software listed on this website you agree to our Privacy Policy and Terms of Use. We are affiliated with anti-virus and anti-spyware software listed on this site. All the products we recommend were carefully tested and approved by our technicians as being one of the most effective solutions for removing this threat.
Step 4
After removing Galileo System Cleaner, you will need to reset your Hosts file. Don't skip this step, this malware modifies your Hosts files, and you will encounter browser redirect problems if malicious entries will not be removed from hosts file.
Hosts file is used to resolve some canonical names of websites to IP addresses. When it is changed, the user may be redirected to malicious site still seeing good URL in address bar. It is very hard to find out if the site is genuine or not, when hosts file is modified. To fix this, please download Microsoft Fix It tool, that restores your hosts file to Windows default. Run this tool when downloaded and follow the on-screen instructions. Download link below:
Finish
After completing all these steps your computer should be clean.
Other tools known to remove Galileo System Cleaner: