ResultBar
Also Known As: ResultBar Virus
Distribution: Low
Damage level:
Written by Tomas Meskauskas on
ResultBar removal information
What is ResultBar?
ResultBar is external program (adware), that will hijack your Internet browsers. The rogue program sets your default search engine to "resultbar" and is known to affect Mozilla Firefox, Internet Explorer, and Chrome. If you notice that your default search engine was changed to resultbar without your permission, your PC is likely to be infected with this adware. While your computer is infected, you may notice various unwanted pop-ups and you will not be able to access your preferred search engines.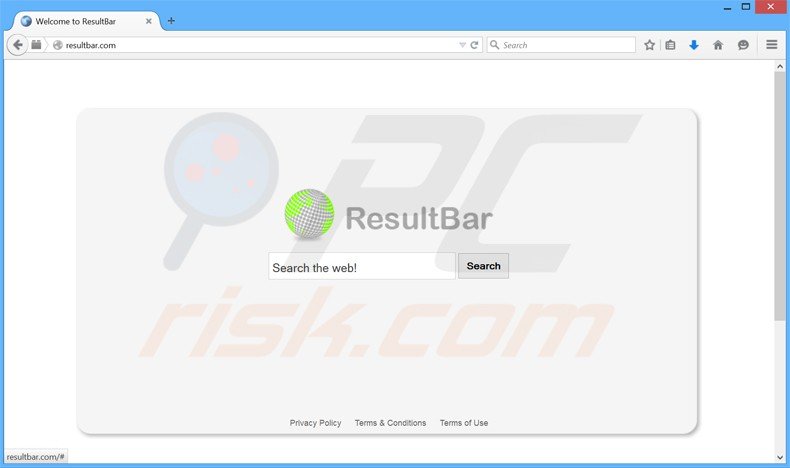 You should remove this adware from your computer as soon as possible, since if no action is taken, your PC might become infected with even more misleading programs. Use this removal guide to completely remove ResultBar from your computer. The search bar used within the resultbar.com website uses a deceptive Internet search engine - each time a user clicks on the sponsored links, revenue is generated and shared between the search engine and website referring the traffic.
Browser add-ons that redirect computer users to various websites are distributed using free software downloaded from the Internet. Bundling browser add-ons with free software is a common technique used by developers to monetize their products. Always check each installation window of any free software downloads, unchecking any options related to Internet browser homepage or default search engine modifications. Recently, redirects to resultbar.com were caused by the installation of various popular free software (VLC, Java, Flash Player, etc.) To avoid further malware and adware infections computer users are recommended to eliminate resultbar.com browser hijacker from their Internet browsers.

Download remover for ResultBar Virus
If you need assistance removing this browser hijacker, give us a call 24/7:
(866) 983-7844
By downloading any software listed on this website you agree to our Privacy Policy and Terms of Use. Free scanner checks if your computer is infected. To remove malware, you have to purchase the full version of Reimage.
Quick menu:
ResultBar browser hijacker removal:
1. Start your computer in Safe Mode. Click Start, click Shut Down, click Restart, click OK. During your computer starting process press the F8 key on your keyboard multiple times until you see the Windows Advanced Option menu, then select Safe Mode with Networking from the list.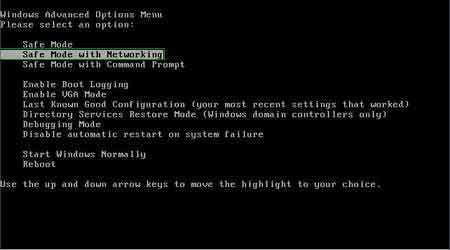 Here is a video demonstrating how to start Windows in "Safe Mode with Networking":
Windows XP users:
Windows Vista / 7 users:
Windows 8 users:
2. Open Internet Explorer, click Tools and select Internet Options. Select Connections, then click LAN settings, if 'Use a proxy server for your LAN' is checked, uncheck it and press OK.
3.  Navigate to %ProgramFiles%\ResultBar\resultbar.dll and remove resultbar.dll (example c:\ProgramFiles\ResultBar\resultbar.dll)
4. Download and install anti-spyware software to completely remove the infection.
Other tools known to remove ResultBar:
If you are unable to remove ResultBar, you can use these manual removal instructions. Use them at your own risk, since if you do not have strong computer knowledge, you could harm your operating system. Use them only if you are an experienced computer user. (Instructions on how to end processes, remove registry entries...)
End these ResultBar processes:
resultbar.exe
Remove these ResultBar registry entries:
HKEY_LOCAL_MACHINESOFTWAREMicrosoftWindowsCurrentVersionApp ManagementARPCacheResultbar
HKEY_LOCAL_MACHINESOFTWAREMicrosoftWindowsCurrentVersionUninstallResultbar
HKEY_LOCAL_MACHINESOFTWAREResultbar
HKEY_LOCAL_MACHINESYSTEMControlSet001ServicesResultbar Service
Delete these ResultBar files:
C:Program FilesResultbarResultbar_deleted_
C:Program FilesResultbarresultbar.exe
C:Program FilesResultbaruninstall.exe
C:Documents and SettingsAll UsersApplication DataResultbarresultbar143.exe
Remove these ResultBar DLL files:
%ProgramFiles%\ResultBar\resultbar.dll
Summary: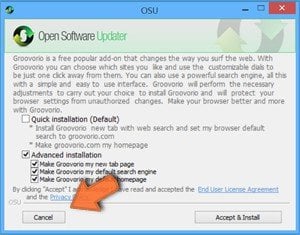 A browser hijacker is a type of adware that alters user's Internet browser settings by changing one's homepage and default Internet search engine to some unwanted website. Most commonly this type of adware infiltrates user's operating system through free software downloads. While browser redirects might seem as a low risk security infection, computer users should know that the websites to which they are being redirected to commonly contain deceptive online advertisements and the Internet search engine that is presented in such websites might return shady Internet search results. Using such websites for one's daily Internet searches might easily end up in privacy issues, identity theft or malware infections.
A computer that is affected by a browser hijacker is exposed to high risk security infections. To prevent further privacy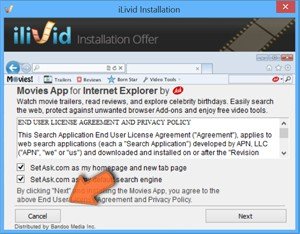 and security issues it's recommended removing any Internet browser settings altering adware as soon as possible. To avoid installation of resultbar virus be very attentive when downloading and installing free software.
If your download is managed by a download client be sure to opt out of installing advertised toolbars or applications that seek to change your homepage and default Internet search engine. Some of the mentioned free software download clients don't allow downloading the chosen free program if user decides to decline installation of it's offered toolbars, in such cases it's recommended to cancel the installation and look for an alternative download source.
Symptoms indicating that your Internet browsers are affected by a browser hijacker: your homepage and/or default Internet search engine is changed, appearance of new toolbars, slow performance of Internet browsers, new Bookmarks or Favorites added, you can't change your homepage or default search engine, you see online ads on your screen that are not served by the website, you get redirected to pages you never intended to visit.
Removal assistance:
If you are experiencing problems while trying to remove resultbar virus from your Internet browsers, please ask for assistance in our malware removal forum.
Post a comment:
If you have additional information on resultbar virus or it's removal please share your knowledge in the comments section below.